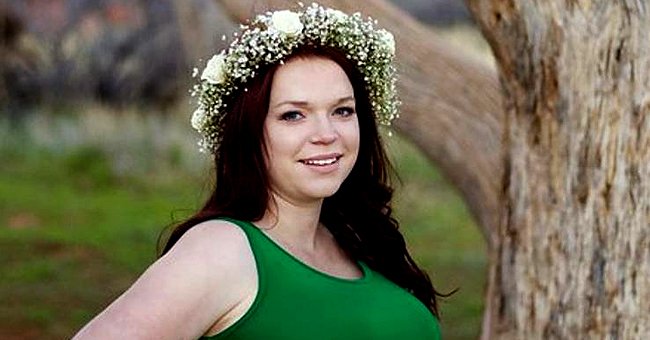 instagram.com/madison_rose11
'Sister Wives' Star Maddie Brown Brush's Little Girl Underwent Amputation Surgery

"Sister Wives" star Maddie Brown Brush revealed that her 1-year-old daughter, Evangalynn "Evie," just had surgery and is on the mend.
Maddie Brown Brush recently opened up about her young daughter Evangalynn's health post-amputation surgery, on Instagram. The mom posted a touching photo of herself with her toddler and wrote:
"Evie received some major gifts for her 1st birthday. Her surgeon laid the groundwork for her new foot and mobility it will bring, by way of a boyd amputation."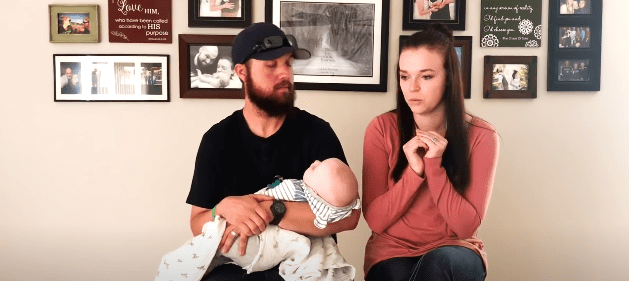 Photo of Maddie Brown and her husband Caleb during an interview | Photo: Youtube / The List
Brush's update continued, revealing that Evie got an additional surgery that gave her some added flexibility in her hand by having the joined fingers in her right hand clipped.
The reality star concluded by reassuring her followers that her little one was home safe and on the road to recovery with her family by her side.
The update was accompanied by a snap of the mom cradling her child. Brush wore a white mask while little Evangalynn had bandages on her right hand as well as her left foot. The reality star's followers offered warm wishes to the little girl.
She wants her daughter to grow up proud about her identity.
Before her birth, the infant was diagnosed with oligodactyly, a birth defect which presented as an absence of one and sometimes even more fingers on a hand.
When the baby girl finally arrived, she did not have a thumb on one hand and a toe on one foot. Two of her fingers were joined together, and she was also missing a calf bone and had a bowed shin bone.
Brush and her husband of 4 years, Caleb, were reportedly shocked to find out about their daughter's syndrome — FACTO syndrome (fibular aplasia, tibial campomelia, and oligosyndactyly).
With their lives barely settled after welcoming her, it was jarring to have all the specialists surrounding them, poking and prodding at her for treatments. Still, they were hopeful that their daughter would have the best life she could possibly have.
Brush said that even though Evie's condition was uncommon and shocking to a lot of people, she wants her daughter to grow up proud about who she was.
The 24-year-old "Sister Wives" star who also has a 3-year-old son, Axel, celebrated Evangalynn's first birthday on August 20.
The doting mom shared a touching celebratory post on her Instagram. She posted a photo of Evie sporting a radiantly beautiful smile while playing on the ground and accompanied it with a touching caption.
She described her beautiful baby girl as her "little spitfire ray of sunshine" and marveled at how fast time went and how quickly she had grown. The love this mom shared for her daughter is a beautiful thing to see.
Please fill in your e-mail so we can share with you our top stories!