24-Year-Old Man Recovers From COVID-19 Almost 4 Years After a Double Lung Transplant
24-year-old Ohio resident miraculously heals from COVID-19 in just a week after being hospitalized despite having cystic fibrosis and other complications in his medical history.
A 24-year-old man, Nicholas Hunter, lived the first two decades of his life with cystic fibrosis. Born with the genetic disease, his lungs were constantly filled with mucus building up in them.
He struggled with breathing challenges, lung infections, and several other health complications. Finally, in 2016, Hunter had a transplant for both of his lungs and got to experience life in the best shape possible.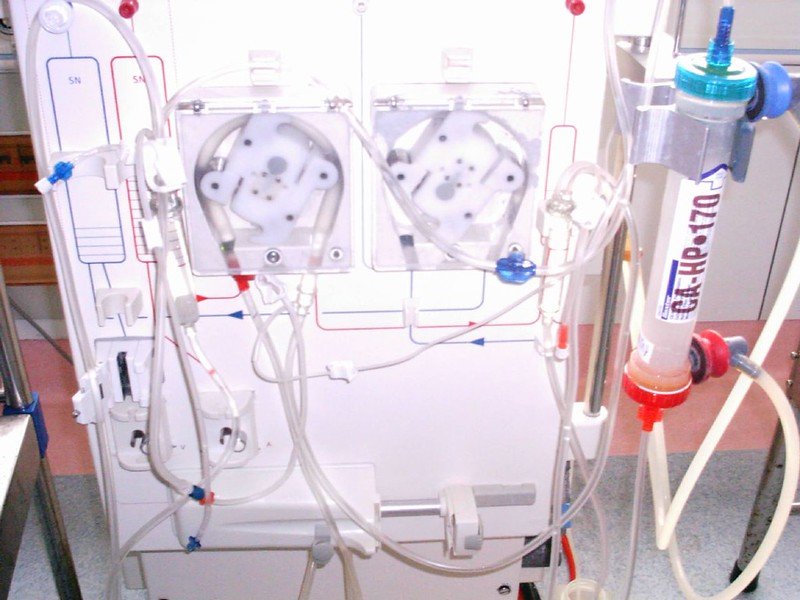 All seemed well with his health until the pandemic began and heralded trouble for the young Kent State University graduate. He contracted the dreaded COVID-19 and was sent into another health crisis much severe than it would have been due to his underlying health issues.
He was transferred to Cleveland Clinic Akron General where he miraculously started to recover only after a week! In an exclusive tell-all interview with People, 24-year-old Hunter explained his miraculous journey and his experience with COVID-19. The medical marvel said:
"My story is miraculous. Most people — even young...people who take incredible care of themselves — die from COVID and I didn't, but that doesn't mean that I couldn't have."
Hunter revealed that he spent 12 days in total at Cleveland Clinic Akron General. 7 out of those twelve days, he was hooked up to a ventilator battling for his life, but he remembered nothing of the worst part of his experience. 
Narrating how he might have contracted coronavirus, Hunter shared that his brother came to visit right before the pandemic rules were put in place. All was well until his brother, who came to visit, started to feel unwell. 
24-Year-Old Survives Coronavirus 4 Years After Double Lung Transplant: 'Ignorance Puts Us at Risk'​ https://t.co/ixAqmBeKDr

— People (@people) August 25, 2020
Gradually, his wife and all his in-laws started to feel sick too. Before he knew it, he too had a runny nose and was experiencing exhaustion.
Hunter alerted the Ohio Department of Health and explained his situation to them. They asked him to hold off and watch what happened for a bit. However, by the end of the following week, there was an unbearable pain in his hip area that just would not go away.
The folks at @people featured @NicholasAHunter and his experience with COVID-19 as someone who received a double lung transplant prior to his illness.

"I decided to take a midday nap ... I woke up seven days later in the ICU."https://t.co/ZWkmXzGkAx

— Andrew Atkins 🌊 (@andrewjatkins) August 25, 2020
It was then that the Department of Health agreed with him that it was time to come in. The next day after checking into the hospital, Hunter decided to take a quick nap. There was not much to do while lying in a hospital surrounded by no friends or family, after all.
The next time he knew consciousness was seven days later at 3 am in the ICU. Apparently, his midday nap turned out to be a nightmare. 
This week's list of pop-up testing sites in Ohio. Find our interactive map with testing sites across the state here: https://t.co/bqBb0hFCEt #InThisTogetherOhio pic.twitter.com/JSfl2nVC7Y

— Ohio Dept of Health (@OHdeptofhealth) August 24, 2020
His oxygen level started to dip so dangerously low that the medics had no choice but to intubate him and hook him to a ventilator. They contacted his mother to let her know what was happening to her son.
Two days after he woke up, he was discharged from the hospital. A miracle indeed. A man who had suffered such a traumatizing medical past with his lungs walked healthy and free in no time after battling a pandemic-caused respiratory disease.
In Florida, another medical marvel, Enell "Trent" Porter had a similar story to Hunter's. Porter had a longstanding battle with hereditary congestive heart failure as well as diabetes when he caught COVID-19. The 50-year-old only just had heart and kidney transplants late in February. 
Florida Dad Recovers From COVID-19 One Month After Heart and Kidney Transplants: 'I'm a Survivor' https://t.co/vCVTkZhLoW

— People (@people) May 19, 2020
A few weeks after his transplant, his wife and son came down with the disease, and soon enough, he joined them. Before he knew it, he was back in the hospital after testing positive for COVID-19. As expected with his condition, his sickness escalated and he was put on a ventilator. 
However, with the doctors and health care workers working hard to save his life, Porter made it through and was discharged after a long fight. 
Another Florida man was not so lucky and had his lungs decimated after healing from COVID-19, requiring a double lung transplant. An NHS nurse, Charlene Nelson, had a miraculous recovery from COVID-19 as well despite having undergone a kidney transplant. Their stories definitely bring hope to many.
ⓘ We at AmoMama do our best to give you the most updated news regarding the COVID-19 pandemic, but the situation is constantly changing. We encourage readers to refer to the online updates from CDС, WHO, or Local Health Departments to stay updated. Take care!