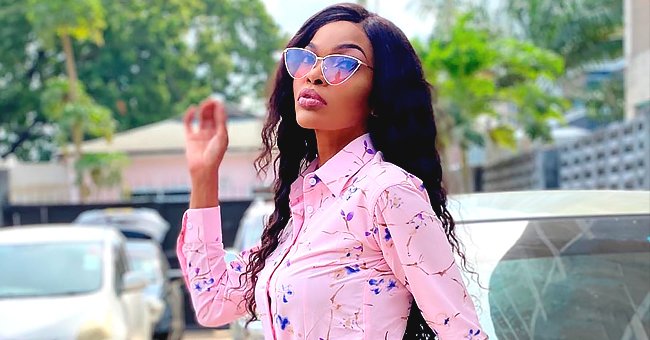 instagram.com/wemasepetu
Meet Former Miss Tanzania, Actress and Beautiful Model - Wema Sepetu
Tanzania's beauty queen, Wema Sepetu has made a name for herself as an actress and a model. Here's a look into her life as an entertainer.
Wema Sepetu is a Tanzanian ex-beauty queen. In 2006, she won the Miss Tanzania pageant and this launched her into the world of fame.
Today, Sepetu works as an actress and a model. Along with her career, she has made a name for herself as a fashion icon.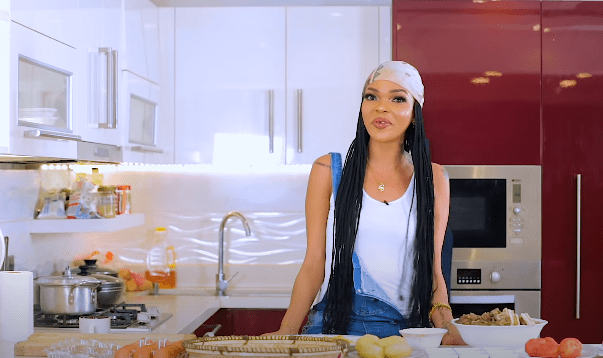 Photo of Wema Sepetu during her cooking show | Photo: Youtube / Wema Sepetu
Earlier in August, Sepetu shared a photo of herself sporting a corporate look in black pants, a white shirt, and a grey blazer.
She topped off the look with a pair of nerdy glasses and subtle makeup that perfectly complemented her outfit.
In another post, she was captured wearing a brown blazer during a visit to a radio station she identified as Clouds FM.
With her long curly hairstyle falling over her shoulder, Sepetu looked incredibly beautiful in the photo which captured her side view.
Sepetu has been linked to several Tanzanian celebrities, including Diamond Platnumz.
The actress opted for a corporate look once again in a photo where she posed alongside a handsome man. Dressed in well-fitted brown pants and a patterned top, Sepetu topped off her look with a black blazer and a black bag.
In a post shared last month, she was seen striking poses alongside her cast members from the series "Karma." This time, the actress promoted her culture with a colorful African print blazer.
For most celebrities, fame comes with a lot of pressure and Sepetu is no exception to the ordeal that comes with being in the limelight.
The model reportedly once admitted to having considered committing suicide when fame became a little too much for her to handle.
A few years ago, Sepetu made headlines after she was arrested and charged to court on drug-related offenses. However, the proceedings were cut short when the singer fell ill and was suddenly flown to India for treatment.
In June, Sepetu sparked wedding rumors after she shared a photo of herself dressed as an Islamic bride. However, she later debunked the rumors and reportedly revealed that it was for a commercial photoshoot.
Over the years, Sepetu has been linked to several Tanzanian celebrities, including Diamond Platnumz and the late Steven Kanumba. While she does not appear to be in a hurry to get married, the model has repeatedly tried to get pregnant.
According to her, despite being blessed with fame and success, she is not entirely happy and believes having a child will make her feel complete. Guess money can't buy happiness after all!
The National Suicide Prevention Lifeline is 1-800-273-8255. Other international suicide helplines can be found at befrienders.org.
Please fill in your e-mail so we can share with you our top stories!