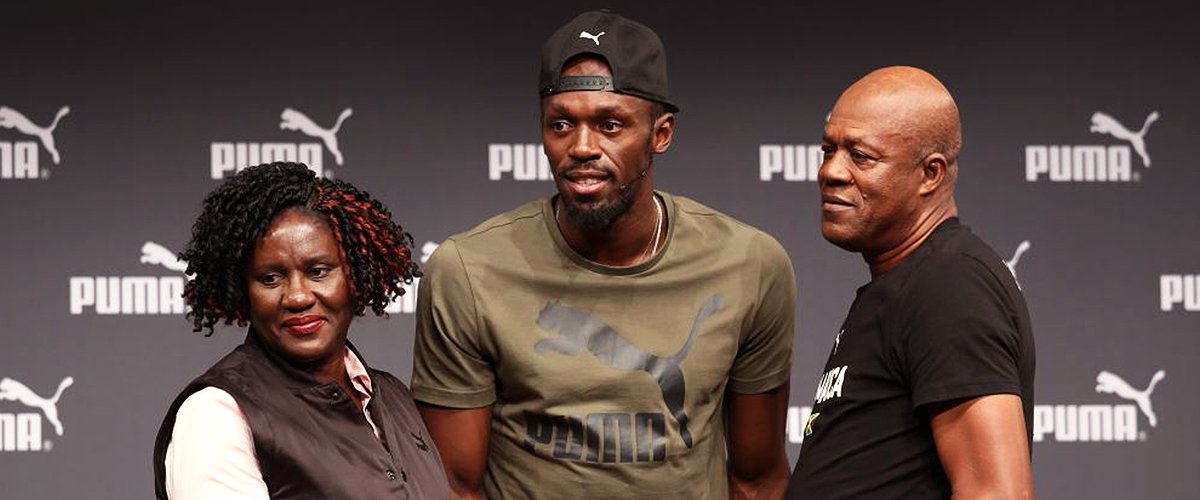 Getty Images
Usain Bolt's Father Helped Him Get Where He Is Now — Facts about the Runner's Parents
Olympic legend Usain Bolt, known to many as "the fastest man alive," made it this far thanks to his parents, Wellesley and Jennifer Bolt, who helped him every step of the way.
Born in August 1986, Jamaican sprinter Usain Bolt shot to stardom in 2008, when he won three gold medals at the Olympic Games in Beijing, China. If that wasn't enough, he became the first man to win the 100 and 200-meter races in record time.
Usain's dad once slapped him when one of his teachers complained.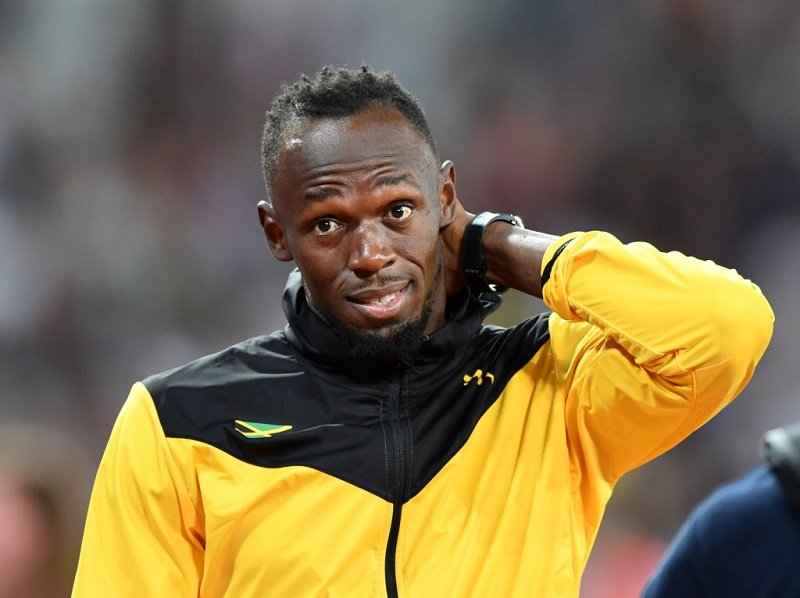 Usain Bolt at London Stadium in the Queen Elizabeth Olympic Park in London, United Kingdom on August 13, 2017 | Photo: Getty Images
USAIN BOLT, A LIVING LEGEND
Four years later, Usain not only participated in the Summer Olympic Games in London, England, but he also won three gold medals and broke another Olympic record in the 100-meter race.
Then, at the 2016 Summer Games in Rio, Brazil, Usain also took home three gold medals. Unfortunately, since one of his teammates committed anti-doping rule violations, one of the medals was taken away.
Usain Bolt's top speed has been an intriguing topic for years. During the World Championships held in Berlin in 2009, he set a world record time of 9.58 seconds in the 100-meter race.
While his average speed was 23.5 miles per hour, his top speed was 27.8 mph, which translates to 44.7 kilometers per hour.
USAIN'S PARENTS WERE CRUCIAL IN HIS CAREER
Much of Usain's success is a product of his upbringing. He grew up in a remote village in Trelawny, Jamaica, and even before he was one month old, his mother knew that he was special.
According to Jennifer Bolt, who used to be a runner as well, she noticed that Usain was different when he tried to push himself up after he fell over. He was only three weeks old.
Years went by, and he grew up like any other kid. In fact, Webster Thompson, one of Usain's former high school teachers, described him as a "boys' boy" who had plenty of stories to tell and pranks to pull.
Webster pointed out, though, that everyone at the William Knibb Memorial High School knew how talented Usain was, and that his father, Wellesley, made sure that he stayed on the right path.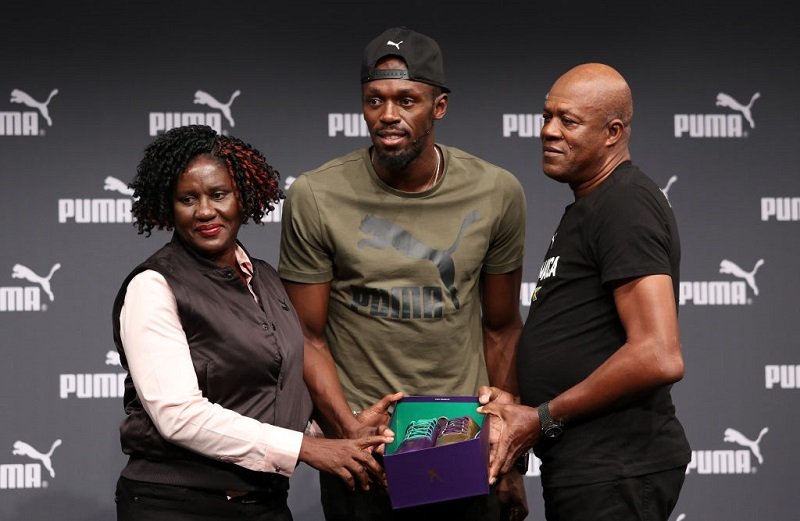 Usain Bolt with his parents, Jennifer and Wellesley Bolt, at The Brewery, in London, United Kingdom in August 2017 | Photo: Getty Images
USAIN BOLT'S DAD IS QUITE STRICT
Wellesley made it his goal to teach Usain the importance of discipline, even if it made him look too strict. According to Webster, Usain's dad once slapped him when one of his teachers complained. The former teacher said:
"When Wellesley heard he was becoming a bit of a prima donna, he strolled over here and reminded him of the fact that he was a student."
Wellesley himself once admitted that, when Usain skipped school or training, he would "strap" him. He'd tell his son that finding the money to send him to school was hard, so every time he missed classes, he was wasting that money.
Usain's dad confessed, though, that his son now considers him "the best father." The runner also believes that if Wellesley had not been that strict, he probably wouldn't be where he is now.
Back in 2018, Usain Bolt's parents were a matter of conversation again after the runner himself admitted that his impatience didn't come from any type of anxiety but his upbringing.
The fastest man alive said that if he were late, his father would be upset at him because it's a matter of having good manners and showing respect to the other person.
He went as far as to describe his dad as a "stickler for timekeeping," adding that Wellesley preferred to be five hours early than a minute late. Usain pointed out that he doesn't like it when people are late, and that he learned that from his dad.
REST OF USAIN BOLT'S FAMILY
As per his mother, Usain Bolt said that she is still the only person who can bring him down to earth and make him cry.
Nowadays, Usain is in a relationship with fashionista Kasi Bennett. Although they like to keep their relationship away from the spotlight, People confirmed their romance in 2016.
In January of that year, though, he confessed that they had been dating for nearly three years, so they have been together for approximately seven years.
Usain Bolt's girlfriend gave birth to the couple's first and only daughter, Olympia Lightning Bolt, in May this year, so they probably have their hands full at the moment.
Please fill in your e-mail so we can share with you our top stories!