See Tamera Mowry's Husband Adam Teach Their 7-Year-Old Son Aden to Drive in a Recent Photo
Tamera Mowry's husband, Adam Housley is showing off his daddy role in a new post. It featured him with his 7-year-old son behind the wheels of a car.
Adam Housley and Tamera Mowry have one of the best relationships with their kids. The celebrity parents ensure to spend time with their kids as well. 
Mowry, a former child star actress of the "Sister, Sister" family drama and an award-winning talk show co-host, puts in the required time into parenting their children, 7-year-old Aden John, and Ariah Taela, 5.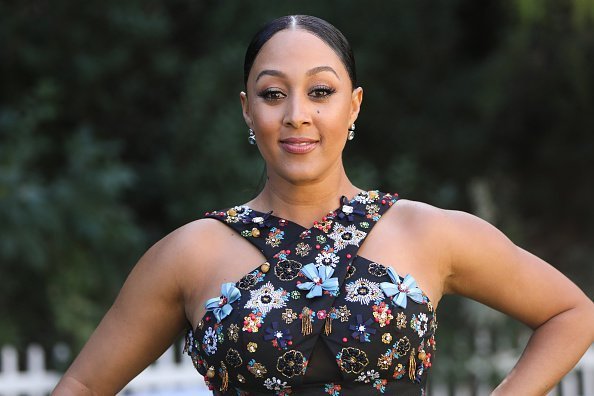 Her husband is not left out. The former Fox correspondent turned winemaker has shared several posts that showed him spending quality time with his son.  
Recently, he gave his Instagram fans a sneak peek of what he and Aden engaged in over the weekend. The post saw the pair behind the wheels of a car in the driver's seat.
Both men dressed down and Aden had his face mask hanging on his ears despite being inside a vehicle. The father of two later told his followers online that he was teaching his son how to drive. He quipped:
"Teaching him to drive...in our driveway of course. :) stay safe everyone."
Housley's joint photo garnered plenty of likes and more than a hundred comments. A fan's response to the post focused on how much Aden looks like his father. 
Some comments praised Housley for bonding with his son and teaching him how to drive even though the 7-year-old would not be granted a license anytime soon.
Mowry has also earned lots of praise for enjoying parenting her kids. Though the former child star mentioned that parenting is tasking, she has managed to be an excellent parent to her children.
Fortunately for her, she has a supportive husband who has shown his unrelenting love for her since day one.
Even with all the love in the house, the Mowry-Housley family have decided not to grow their family in numbers. For now, they believe that five is a crowd.
The 42-year-old explained that her two kids are more than enough and that she needs time to herself. Though the mother of two confidently mentioned that she is raising her kids with the right set of values, she still would not want to go through the process again with another baby.
While speaking to a news source, Mowry claimed there are a few challenges when it comes to making the kids stay interested in schoolwork but that she knows how to work the magic. She also expressed:
"I'm so grateful for the quality time we get to spend. I'm a working mom, so it's awesome to have such more time with them to connect."
Mowry, who recently announced her retirement from co-hosting the "The Real" has ventured into new projects, including a partnership with PayPal.
Fortunately for her, she has a supportive husband who has shown his unrelenting love for her since day one. So making career choices as a family has been an easy decision.
Even though the couple is of different races, Mowry has talked about how her husband's open-minded character helped them build their relationship. Housley is also loved and admired by her family.