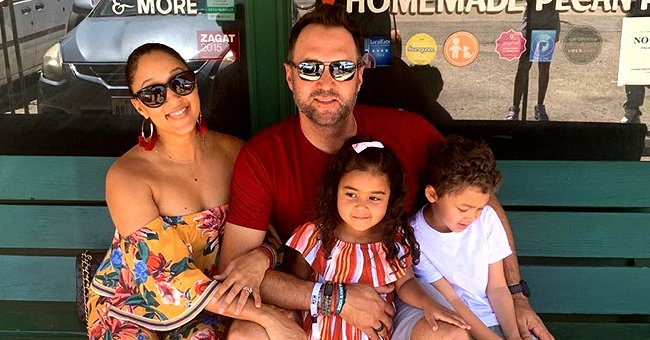 Instagram/tameramowrytwo
Tamera Mowry's Kids Aden & Ariah Make Their Favorite Chocolate Milk in New Video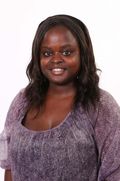 Tamera Mowry's children stole the show on an episode of 'The Housley Life' when they led their own episode in showing viewers how to make their favorite chocolate milk.
Tamera Mowry and her husband Adam Housley like to cook up a storm in the kitchen and share with their fans many of their favorite recipes.
Recently, Adam enlisted their children to lead an episode of their YouTube web series titled "The Housley Life" and show their viewers how to make their favorite chocolate milk.
The episode started with an excited Ariah jumping on the couch next to Aden as she yells, "I love chocolate!" After going into the kitchen, she broke out into a quick dance before Aden took over the show.
With Adam behind the camera, he led viewers across the kitchen where he grabbed all his essential, which include a plastic cup, a spoon, chocolate syrup, milk, and white sugar.
After adding in all his ingredients and taking a long approving sip of his drink, Adams asks Aden how it tastes, and he replied, "two thumbs up means a hundred million."
Ariah soon took over to showcase her drink with the same ingredients. She put her own spin on it by adding a generous amount of chocolate syrup and leaving out the sugar. When she was done, she told viewers that she loves her drink and encouraged them to subscribe to the channel.
Although Tamera didn't join Aden and Ariah for their special episode, she shared a clip from the video and gushed, "my heart is melting! When did these two get so big?!"
Fans commented on the clip saying how adorable they think her children are. One fan shared their approval of having the siblings take over the episode.
A fan commented on a video of Tamera Mowry's children, Aden Housley and his sister Ariah Housley making chocolate milk in their kitchen | Source: Instagram.com/tameramowrytwo
Adam shot the video in their country-style home kitchen. During a tour of their house with Natalie Morales for "Today," Tamera revealed that the kitchen was her favorite place in the house, she explained:
"I always say it is the heart of the home because this is where everyone naturally kind of like gravitates."
With the Housley family's web series successfully drawing in thousands of viewers, the couple's fans shouldn't expect any more additions to the family of four.
It is reported, Tamera admitted that she has no desire to have any more children because she feels that she wouldn't have enough time to give all her children the attention they needed if she and added another.
Please fill in your e-mail so we can share with you our top stories!