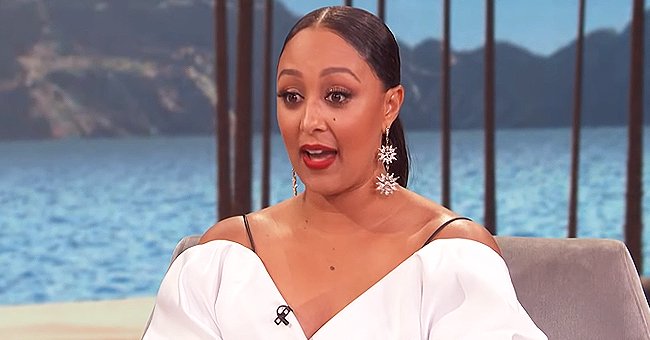 YouTube/Access
Tamera Mowry from 'The Real' Shares Loving Pic of Her Kids Hugging in the Wake of Kobe's Death
Tamera Mowry shared a beautiful photo of her children hugging with a message to her followers that rings true especially after Bryant's death.
Kobe Bryant's death made Tamera Mowry realize that life is fleeting. As such, her family is more important to her now more than ever. She recently shared a photo of an affectionate moment between her children with a valuable message to her followers.
It's no secret that Tamera's family always comes first in her life, even with her busy career. They are her world.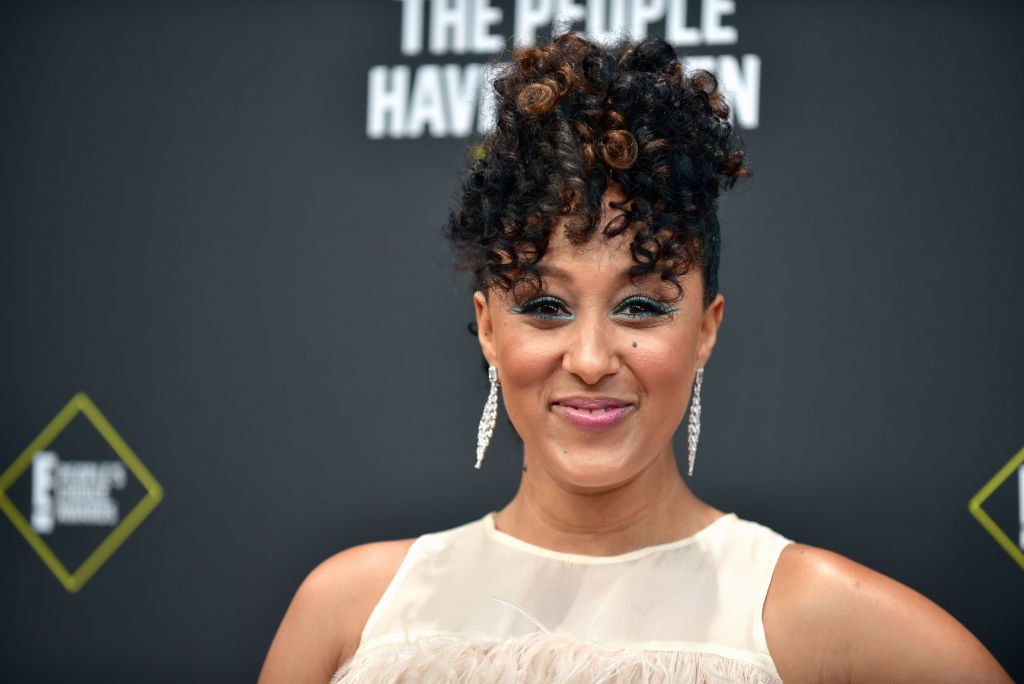 Tamera Mowry at the 2019 E! People's Choice Awards. | Photo: Getty Images
TAKING A CUE FROM KOBE'S DEATH
In the wake of Kobe's passing, Tamera advised her viewers on "The Real" to love their loved ones and live for the moment. She was speaking as a mother who felt for Kobe's wife, Vanessa Bryant. She lost not just her husband but her daughter, Gianna in the tragic helicopter crash that also claimed the lives of seven others.
Tamera was evidently affected by the former basketball star's death as she tearfully recalled the first time they met when A 19-year-old Kobe guested on her show, "Sister, Sister." She spoke of how humble and kind Kobe was and how he was "so focused" in mastering his two lines.
FAMILY COMES FIRST
Today, the actress isn't taking any chances and is seizing every moment to cherish her family. A few days back, she shared a photo of her son, Aden, and daughter, Ariah, wrapped in a tight hug.
Tamera used her caption to encourage her Instagram followers to "hold them tight." It was a short but powerful message to keep families close.
It's no secret that Tamera's family always comes first in her life, even with her busy career. They are her world. She would often share images of them and even bring them to work if she has to just so she can balance her life as a mother and a career woman.
At the start of the year, Tamera described how she felt about her children when she shared a photo of the three of them. "No matter what happens, these two ALWAYS brighten my day and make me feel #grateful for our little #family," she had written.
"THE HOUSLEY LIFE"
Fans of Tamera have been catching glimpses of her family life in her YouTube channel, "The Housley Life" where the dynamics in her home come to life.
We've seen their big and small adventures, how their regular days play out, and how they celebrate special occasions. We also learn about her children's personalities and their views about their family.
In a recent clip Tamera shared, she interviews her children and asks them about her favorite food and drink. The cute Ariah reveals that her mommy loves to eat and to drink wine.
In another clip, Tamera's husband, Adam Housley asks them who's funnier between him and Tamera. Ariah says it's her daddy while Aden says it's her mommy.
These cute moments in Tamera's family life are precious and she knows it. If there's anything Kobe Bryant's death taught her and the world, it's that family life is a gift and every day is a blessing to be with the people you love.
Please fill in your e-mail so we can share with you our top stories!