See the Morning Ritual Coco Austin's Daughter & Her Cousins Enjoy
The "Ice Loves Coco" star is her only daughter's biggest fan and she cannot help but document the toddler's every move which has turned Chanel into a social media celebrity in her own right.
As 41-year-old model and web personality Coco Austin has shown on social media recently, her daughter Chanel, shared with her husband of 15 years, rapper and actor Ice-T, has been spending quality time with her cousins.
More than a week after Austin shared images of her four-year-old visiting an amusement park with her girl cousins wearing matching suits, the proud mother-of-one took to her Instagram feed once again to share some special cousin moments at home.
On August 23, 2020, Austin posted a slideshow of three snapshots showing Chanel and three of her cousins sitting around a circular glass table as they put their "morning ritual" in practice.
"Protein drinks and ipads #morningritual with Chanel's cousins – swipe," Austin captioned the sequence that pictures the three children raising their glasses at once before starting to drink, each one in front of an iPad.
The post prompted positive reactions from Austin's many fans, with more than 11,000 of them hitting the like button. "So adorable," a user wrote in the comments section. "Wonderful picture[s]," added another user.
"Wish I could get my 5-year-old to drink a smoothie," another person wrote. "Awesome children," commented yet another fan.
BREASTFEEDING CONTROVERSY
As much as Chanel loves having protein drinks for breakfast, until recently, she still enjoyed her mother's breast milk. Austin revealed to have continued nursing toddler which she received backlash for. 
Back in September 2019, she shared a photo on Instagram that showed her breastfeeding her 4-year-old daughter during a private flight while Ice-T took a nap on his seat.
She took to the post's caption to share how blessed she felt in being able to follow what she called "a mother's calling," describing breastfeeding as an "unbelievable experience" that she nearly missed entirely.
As the model further explained, she struggled for two weeks before she managed to get her baby daughter to effectively feed on her breasts, to the point of nearly giving up trying.
"I hung in there and now almost 4 years later Chanel still wants the boob," Austin added in the caption. While the story resonated with many of her fans, there were others that criticized her for continuing to do this with a child of Chanel's age.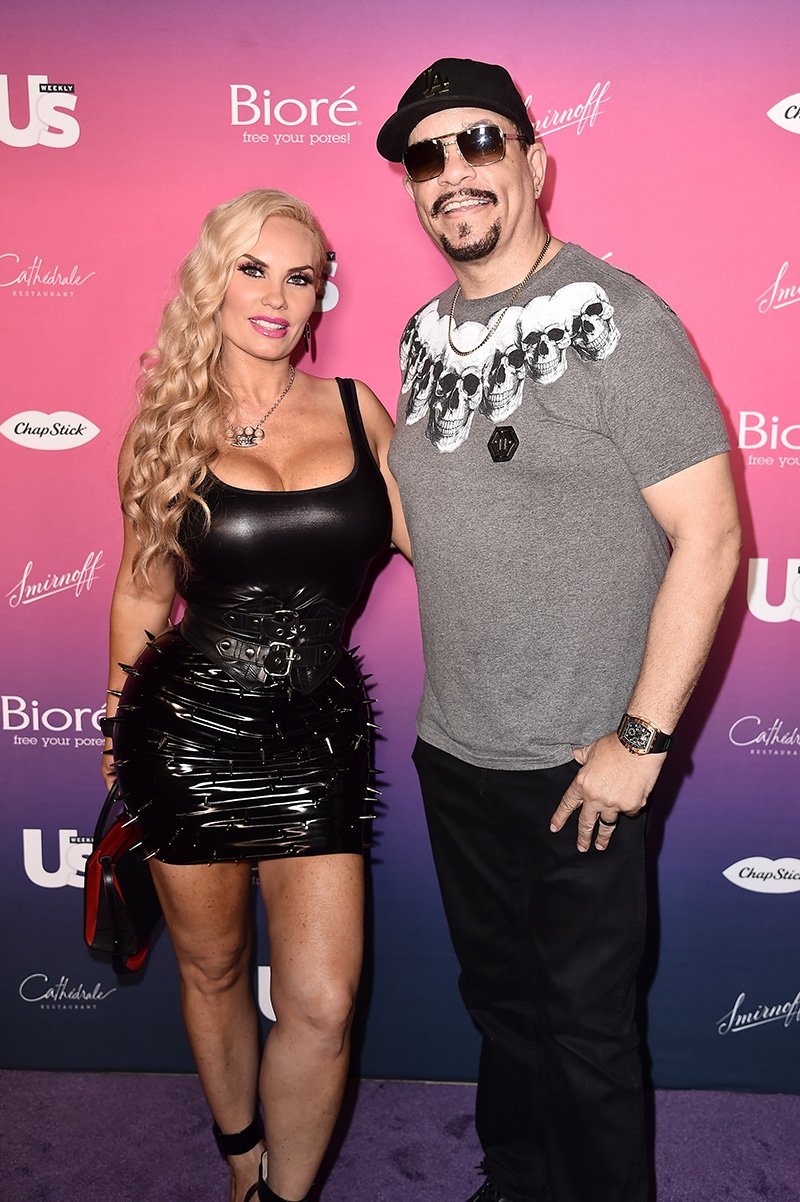 Following repeated messages censoring Austin for choosing to keep nursing her toddler, her husband Ice-T publicly defended her in an interview with TMZ, telling the celebrity news outlet that he didn't see anything wrong with that special mother-daughter bond.
The rapper made clear that while this is something Chanel did when she felt the need to be closer to her mother, the little girl eats regular food, revealing that Chanel also enjoyed cheeseburgers.