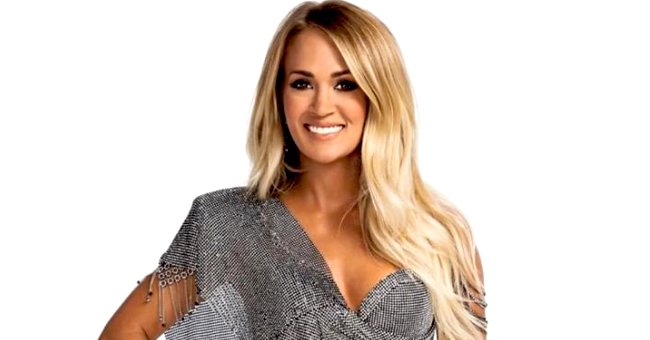 instagram.com/carrieunderwood
Carrie Underwood Has a New Christmas Album — Get the Details on the Tracklist
Carrie Underwood will treat fans this holiday with a new Christmas album made up of old and the new songs. Her son, Isaiah, is set to make his debut on one of the tracks.
On Thursday, Carrie Underwood shared the tracklist for her upcoming Christmas album, "My Gift." The country star posed gracefully in the covert art for the new record.
Set to be released on September 25, Underwood noted that there would be a "mix of Christmas classics that are close to my heart and new songs that I hope will become close to yours." The post is found below.
UNDERWOOD ANNOUNCES TRACKLIST
The classics will include "Joyful Joyful," "We Adore Thee," "Silent Night," "O Come All Ye Faithful," "O Holy Night," "Have Yourself a Merry Little Christmas," and "Away In a Manger."
Originals to come are "Mary Did You Know." Underwood revealed that she would also be collaborating with R&B megastar, John Legend, for the single, "Hallelujah." She added:
"...And a very special version of "Little Drummer Boy" featuring my own little drummer boy, Isaiah. September 25 can't come soon enough!"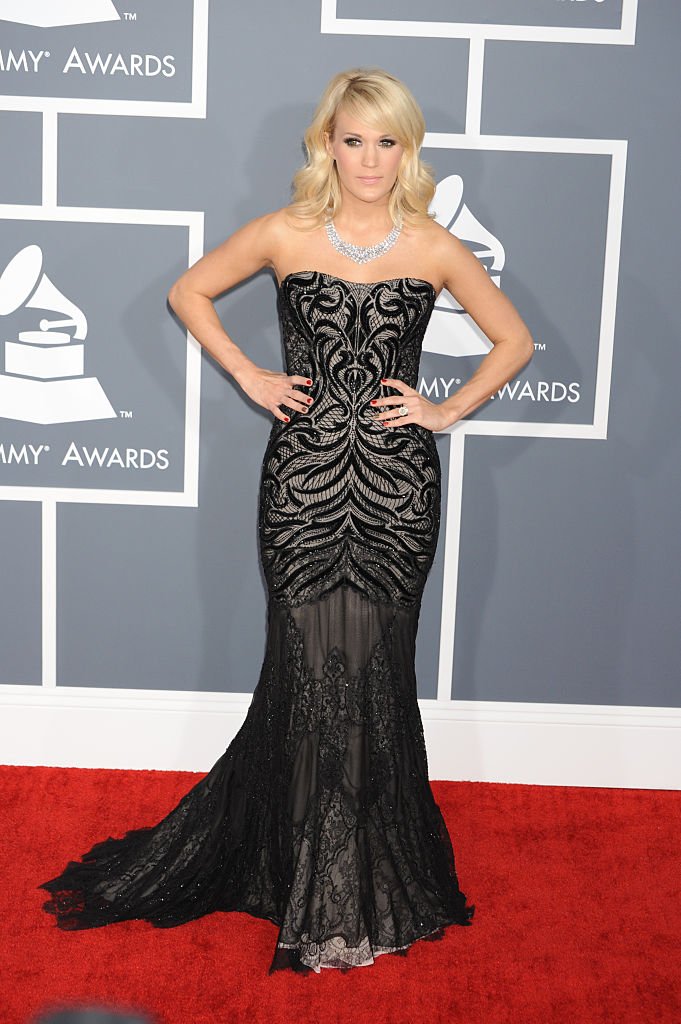 Carrie Underwood attends the Grammy Awards in Los Angeles on February 10, 2013 | Photo: Getty Images
ALBUM WAS LONG TIME COMING
Other songs on the 11-track album are "Let There Be Peace" and "Sweet Baby Jesus." This will be Underwood's first full-blown Christmas album amid the season's singles she has done in the past.
The artist previously said she was hoping to do a Christmas album long before and has been planning this since last year. Additionally, she thinks it's especially prudent considering the times.
Last month, Underwood released a trailer for the album showing behind the scenes clips during production. In one shot, she is seen wearing the gorgeous red gown standing in a white set.
Elsewhere, Underwood is returning for "Sunday Night Football" after a delay in the season due to the coronavirus pandemic. The singer has been with the show for eight consecutive seasons.
Underwood announced her return earlier this week. She posted a photo of herself with a bold rockstar getup that featured black, studded accessories on her fingers.
The dress she wore was designed with an off-shoulder strappy sleeve and a daring bra-like pattern on one side. The other shoulder appeared padded, and the gray material of the dress hung at her back.
The new season of NBC's "Sunday Night Football" will air on September 13. Underwood will star in the opening music video. According to the Daily Mail, she will also debut a new version of "Waiting All Day for Sunday Night."
Underwood has been dominating her music career since winning the fourth season of "American Idol" back in 2004. In 2008, she was inducted into the Grand Ole Opry.
Over the years, the country superstar has earned a slew of Grammys, Country Music Association, and Academy of Country Music awards. Fans cannot wait for the release of her Christmas album.
Please fill in your e-mail so we can share with you our top stories!