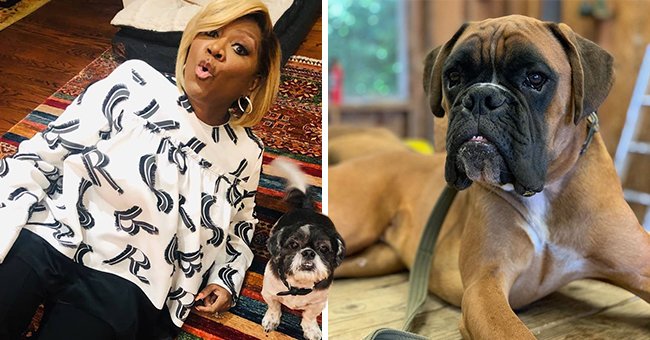 Instagram/mspattilabelle Instagram/lala
Check Out Patti LaBelle & La La Anthony's Cute Pets as They Celebrate National Dog Day
It's National Dog Day and celebrities have taken to Instagram to show off their furry friends, including Patti LaBelle and La La Anthony.
Dogs are not just pets, they are part of our family, and every year on August 27, dog owners around the world honor our furry best friends on National Dog Day.
This year, celebrities have come out in full force to pay tribute to their four-legged friends including Sharon Osbourne and Dolly Parton who showed off her adorable pooch Billy.
Actress and singer Patti Labelle also took to Instagram to show some love to her special friend, sharing some adorable photos of both of them.
In one cute snap, LaBelle and Mr Cuddles are lying on the floor together. Other photos were solos of the black and white pup which the star captioned:
"Today is #NationalDogDay so I have to show my baby Mr Cuddles some love! Isn't he adorable?"
Other celebrities that paid homage to their dog include Jennifer Lopez and Lionel Richie who shared an adorable photo of himself and his dog, writing that he was "everything."
For La La Anthony, National Dog Day came on her fur baby's first birthday and the proud mama shared a cute photo in honor of his big day.
Dogs have been part of our lives for between 20,000 and 40,000 years.
Anthony has another baby, this time a human, 13-year-old Kiyan, the son she shares with her husband, Carmelo Anthony.
She recently opened up about her and her husband's parenting style, revealing that Kiyan was at the center of their lives. She said:
"He is watching us, so if we're out here being reckless or not leading with love, then what kind of example are we setting for him about how he should treat women or how people treat and love each other?"
National Dog Day was started in 2004 by Colleen Paige, a mother, author and pet expert who supports adoption from animal shelters.
Dogs have been part of our lives for between 20,000 and 40,000 years after they first became domesticated with human hunter-gatherers.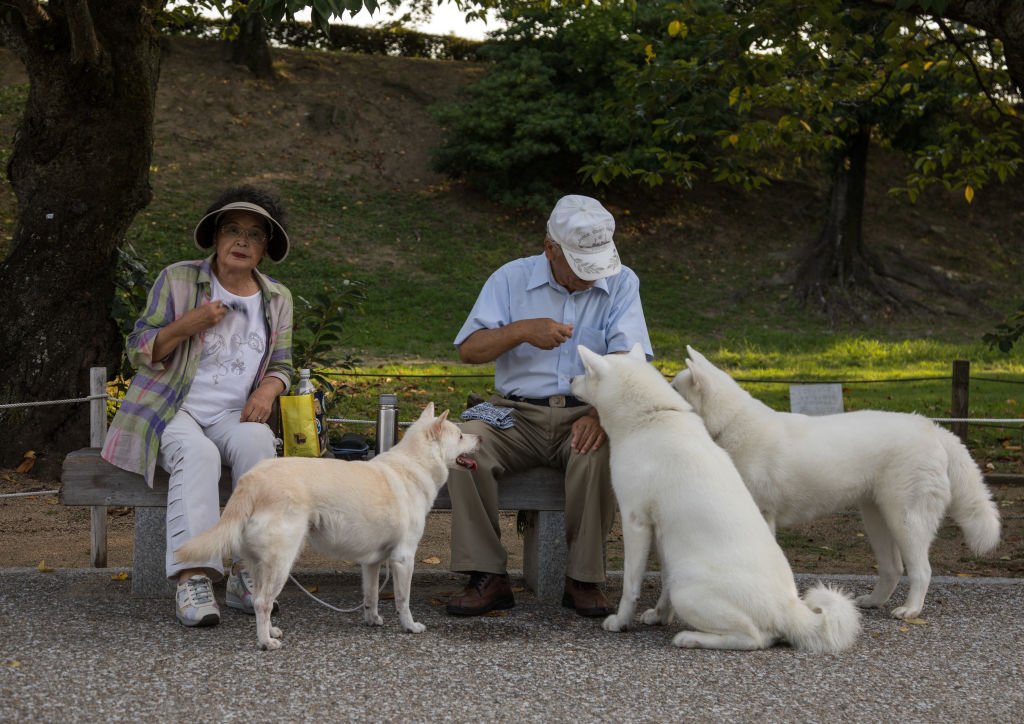 Couple feeding dogs in a park| Photo: Getty Image
Today there are around 77 million pet dogs in America, and they now work with us as therapy animals in the military and police force.
And for those who prefer cats to dogs, there is also a special day to honor our more discerning furry friends - October 29.
Please fill in your e-mail so we can share with you our top stories!