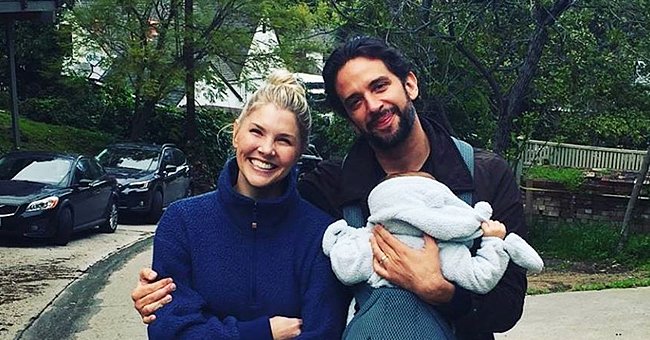 Instagram/amandakloots
Amanda Kloots Shares Details for Her Husband Nick Cordero's September Tribute Concert
Amanda Kloots shared the news that a celebration of her late husband, Nick Cordero's life, will be held early next month - almost two months after his tragic death.
Fitness instructor and wife of the late Broadway actor Nick Cordero took to social media earlier this week to announce a tribute concert to celebrate his life.
The beloved actor died early in July, and Kloots kept fans updated through every step of his harrowing experience with the novel coronavirus. Now, the time for celebration has come, as Kloots said that Cordero would have wanted people singing and happy.
THE CORDERO CONCERT
Alongside a portrait picture of Cordero, Kloots gave more details regarding the concert, but she first thanked everyone that made the tribute concert possible and wrote:
"I am very grateful to @maddox001, @dannykleinmusic, @frostyvasthy, and @bwayondemand for taking the lead on this & making it possible."
The show, which is set to take place on September 6, 2020, will also be free. But Kloots asked that people donate to Save The Music Foundation because music was such an integral part of Cordero's life.
WHO WILL FEATURE?
Kloots said that fans could expect appearances from Nick's former co-stars, who starred with him in shows such as "The Toxic Avenger," "A Bronx Tale," "Bullets Over Broadway," "Waitress," and "Rock of Ages."
Additionally, friends and family will also participate in making the tribute extra special in several ways, as the fitness instructor and mother of one added:
"I know Nick would want a celebration, a happy and music-filled celebration! He would want people to smile, to sing, to laugh, and love."
⠀HOW FANS CAN WATCH
Nick Cordero's tribute concert will be streamed exclusively on Broadway on Demand. The webcast, which takes place on Sunday, September 6, will begin at 7 pm ET, and 4 pm PT.
While no additional information is available at this time, we do know that those close to him came together to share their memories of Cordero with tidbits of video clips, pictures, and favorite stories told by those who knew him best.
WHY CORDERO'S TALE CAPTIVATED
Kloots detailed Cordero's battle with the novel coronavirus almost daily since he landed in the Cedars Sinai Medical Center in Los Angeles.
What was meant to be a quick doctor's visit turned into 90 days spent in the ICU, during which he fought off one setback after another.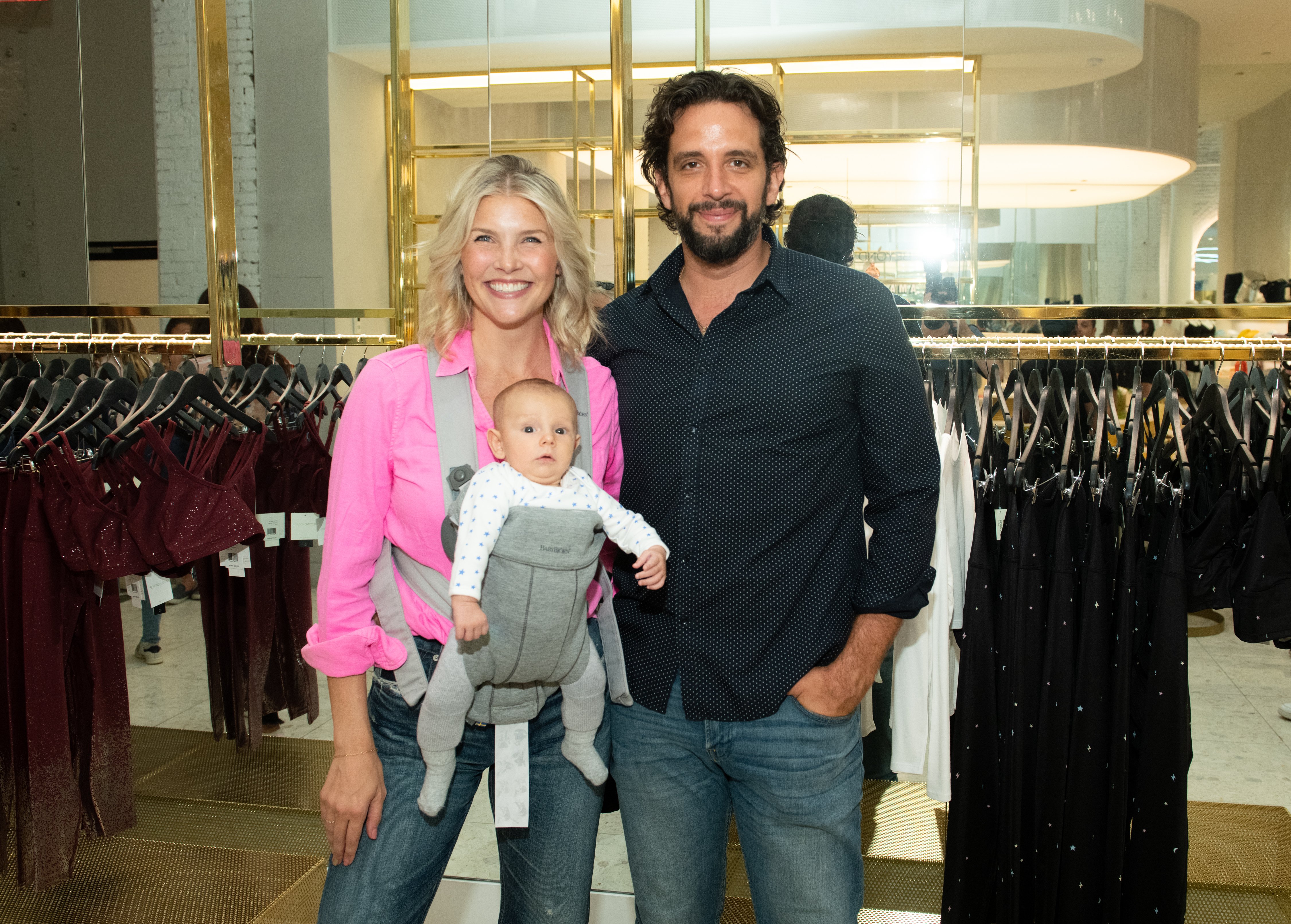 Amanda Kloots and Nick Cordero attend the Beyond Yoga x Amanda Kloots Collaboration Launch Event on August 27, 2019, in New York City. | Source: Getty Images.
Kloots' positivity and support of her husband never wavered. But then sadly, a week after their son celebrated his first birthday, Cordero died with Amanda Kloots by his side on July 5.
A month later, the fitness instructor took to social media to share how much she misses him in every conceivable way, every day. Lamenting that she will never get to see him with their son Elvis again, she admitted to missing him more with each passing day.
Please fill in your e-mail so we can share with you our top stories!