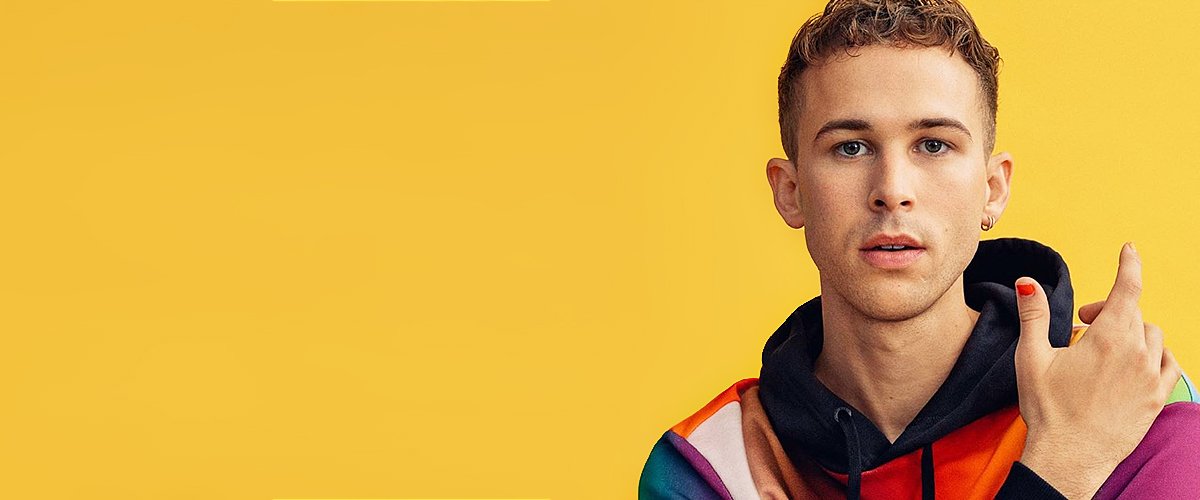 instagram.com/tommy.dorfman
Tommy Dorfman Identifies as Non-binary — Facts about the Aspiring Netflix Star

Talented actor Tommy Dorfman has made an impression on fans globally with his standout performances and open support for the LGBTQ+ community. Here is more about the gender non-conformist who has adopted the pronouns they/them.
It is 2020. Despite the LGBTQ community gaining much more support over the years, it still takes some courage to come out openly for many due to the existing stigma and discrimination against same-sex couples.
However, when public figures or celebrities openly identify with the LGBTQ community, it helps sensitize many people about the dangers of discriminating based on sexual orientation. It also shines a light on a reality that many eagerly try to sweep under the table or avoid discussing.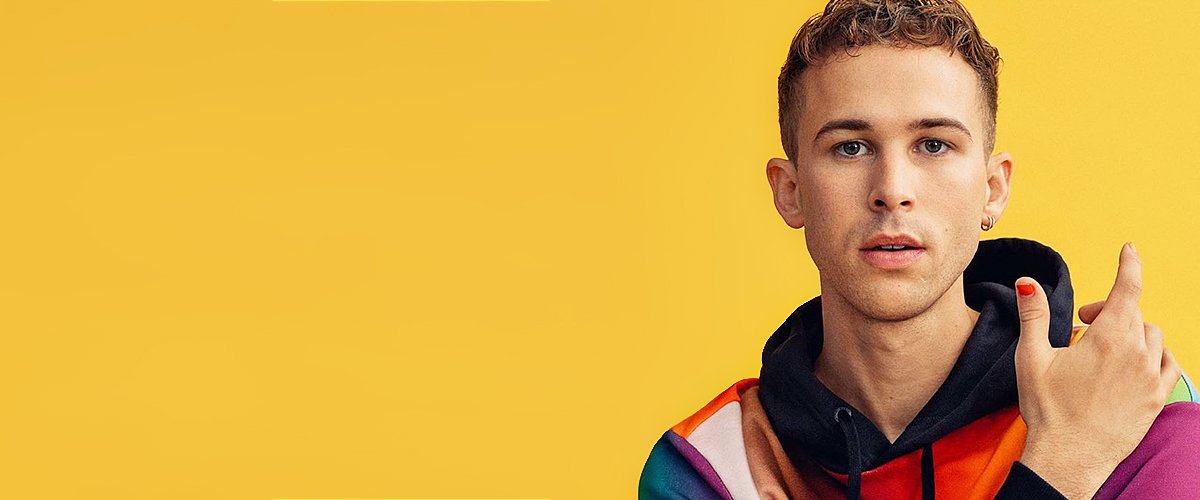 Netflix star, Tommy Dorfman who identifies as non-binary. | Photo: Instagram.com/tommy.dorfman
Putting these into perspective, it is no surprise why rising star Tommy Dorfman has acquired such a huge fan base since their breakout performance in the hit Netflix series "13 Reasons Why."
Apart from being one of the few actors to begin their careers openly gay, Tommy Dorfman's "13 Reasons Why" role has been an instant hit with most viewers because of how relatable his character was. For many people, they can totally relate to the character.
However, Dorfman's emergence as a gender non-conforming "actorvist" has been a long time coming. Here is a look at how it all began.
TOMMY DORFMAN'S ROAD TO SELF-DISCOVERY
Growing up was tough for Dorfman, and they had to quickly learn to navigate life as a gay kid living in Atlanta, Georgia — a place that was notoriously unforgiving of little boys who loved to wear girls' clothing.
The pictures sparked a frenzy on Twitter, with many interpreting the photos as a suggestion by Dorfman that there is more to their close friendship with Elordi.
In fact, the "13 Reasons Why" actor has admitted they had a decade-long affinity for the Pink Power Ranger costume. Like many queer people, Dorfman never really fit into the status quo, but more importantly, they never tried to fit in or conform with what was not true to their personality.
Despite the many challenges they faced, including having to audition for Netflix five times because producers could not find something suitable for them, they remained resolute in their refusal to conform. On why they remained resolute even in the face of career heartbreak, Dorfman had this to say:
"I decided that if I was going to be in the public eye, I was going to be unequivocally myself. If anything, I was going to be a little bit more."
After so many years of being at the receiving end of abuse and bullying from their peers due to their fashion choices, things have drastically changed in the last few years.
Today, Dorfman's fluid fashion choices have become a tool in driving home a message for inclusiveness in the entertainment industry and the greater community.
STEPPING INTO THE SPOTLIGHT
Tommy Dorfman's portrayal of the character Ryan Shaver in the popular Netflix series "13 Reasons Why" helped catapult the young actor to fame.
The show is an adaptation of the bestselling young adult novel of the same name. It focuses on the aftermath of the suicide of high school student Hannah Baker, who interestingly leaves behind a box of cassette tapes that details why she decided to end her life.
Dorfman's character Ryan is one of the 10 Liberty High Students that Hannah Baker blames in her tapes for driving her to suicide.
The show intelligently touches on several societal issues affecting young people today, including sexual assault, bullying, racism, mental health, drug addiction, alcoholism, domestic violence, homophobia, police brutality, etc.
However, a central talking point has been its graphic depiction of sensitive issues such as suicide and rape. Many parents and health professionals criticized the series for its depiction of suicide. Still, Dorfman, on their part, believes it opened up dialogue on a matter that needs to be paid more attention.
In their words: "The show opens up a dialogue about suicide, especially for teenagers. I've heard this first-hand from teachers who walk into their classrooms, teaching choir or something, and the students are talking about our show and talking about suicide and depression for the first time openly."
The Netflix series premiered on March 31, 2017, and its fourth and final season premiered on June 5, 2020. Despite only appearing in the first two seasons and then making a guest appearance in season 4, Dorfman's acting career has kicked off with a bang.
Since his career-defining role, Dorfman has received the GLAAD's inaugural Rising Star Award and gone on to feature in Lifetime's series "American Princess."
More recently, Dorfman, who is signed on to CAA, starred in the four-part limited series "Love in the Time of Corona" during the quarantine period. Due to the ongoing novel Coronavirus pandemic, filming was done remotely and concluded in just three days.
TOMMY DORFMAN TURNS QUEER ADVOCATE
Dorfman always nursed the desire to make a difference but never imagined they would step into the role of "Queer Advocate" so quickly. Barely a year after graduating from Fordham University's acting program, they landed the role of Ryan in the popular Netflix series.
Dorfman embodied the role and became an instant hit with the fans. They never expected it to happen that fast, but they have run with it and never looked back.
The 28-year-old actor who is a self-proclaimed "actorvist" has been able to harness their fame into a force to advocate for causes that hit close to home for them, including LGBTQ rights and gun control.
Apart from openly criticizing most of the present administration's policies, Dorfman has lent their voice to several causes that promote the rights of gay people. They are also involved in several charitable efforts, most notably their continued support to the Ali Forney Center.
TOMMY DORFMAN'S PERSONAL LIFE
Tommy Dorfman was born on May 13, 1992, in Atlanta, Georgia, to a Jewish family. Dorfman is openly gay, and in 2017, amid the media attention from their performance in "13 Reasons Why," they came out as non-binary.
Before bursting into fame, Dorfman tied the knot with Peter Zurkuhlen on November 12, 2016, in Portland Maine. Not much is known about Tommy Dorfman's husband, Zurkuhlen, except his relationship with the star.
Earlier this week, Dorfman sparked dating rumors with "Kissing Booth" star Jacob Elordi when they posted a series of romantic pictures on their Instagram page. In one of the photos, the duo can be seen locked in a tight embrace, with Elordi planting a kiss on Dorfman's cheek.
The pictures sparked a frenzy on Twitter, with many interpreting the photos as a suggestion by Dorfman that there is more to their close friendship with Elordi. However, other fans maintain it is just a simple, friendly moment and point to Dorfman's happy marriage to back up their claims.
It has only been three years since Dorfman landed a recurring role on the Netflix series "13 Reasons Why," but they have built a formidable profile both in and out of the entertainment industry with a promise of more to come.
Please fill in your e-mail so we can share with you our top stories!