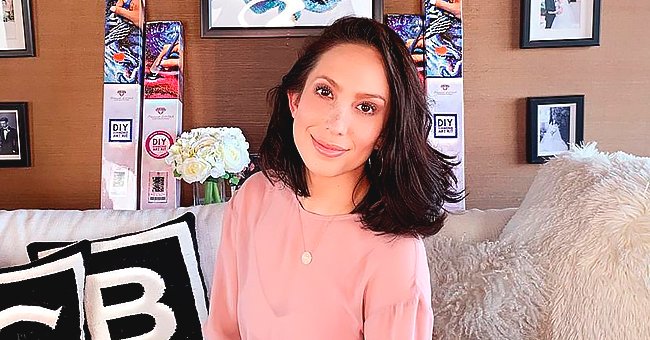 instagram.com/cherylburke
DWTS' Cheryl Burke Drops Hints about Her New Partner Ahead of the New Season Cast Reveal
"Dancing with The Stars" professional dancer Cheryl Burke teases her new partner for the upcoming season with a cryptic post on social media. She revealed that she is "very, very happy."
Ahead of "Dancing with the Stars" season 29 cast reveal, pro dancer Cheryl Burke has given fans of the show something to look forward to. Yesterday, Burke took to her Instagram story to drop hints about who her partner will be for the new season.
The dancer was seen wearing a black low-neck t-shirt while in a car. Her hair was styled in a messy bun and she accessorized with gold hoop earrings and a silver pendant.
She explained in the caption that it was a "big day" as she was going to meet her 22nd partner in her 23 seasons of being on the show. Burke also gave a shoutout to former football player Emmitt Smith. She won her second championship and partnered with him for two seasons.
Burke, who has won the mirrorball trophy twice, has the longest-running pro dancer career on the show since joining in season 2.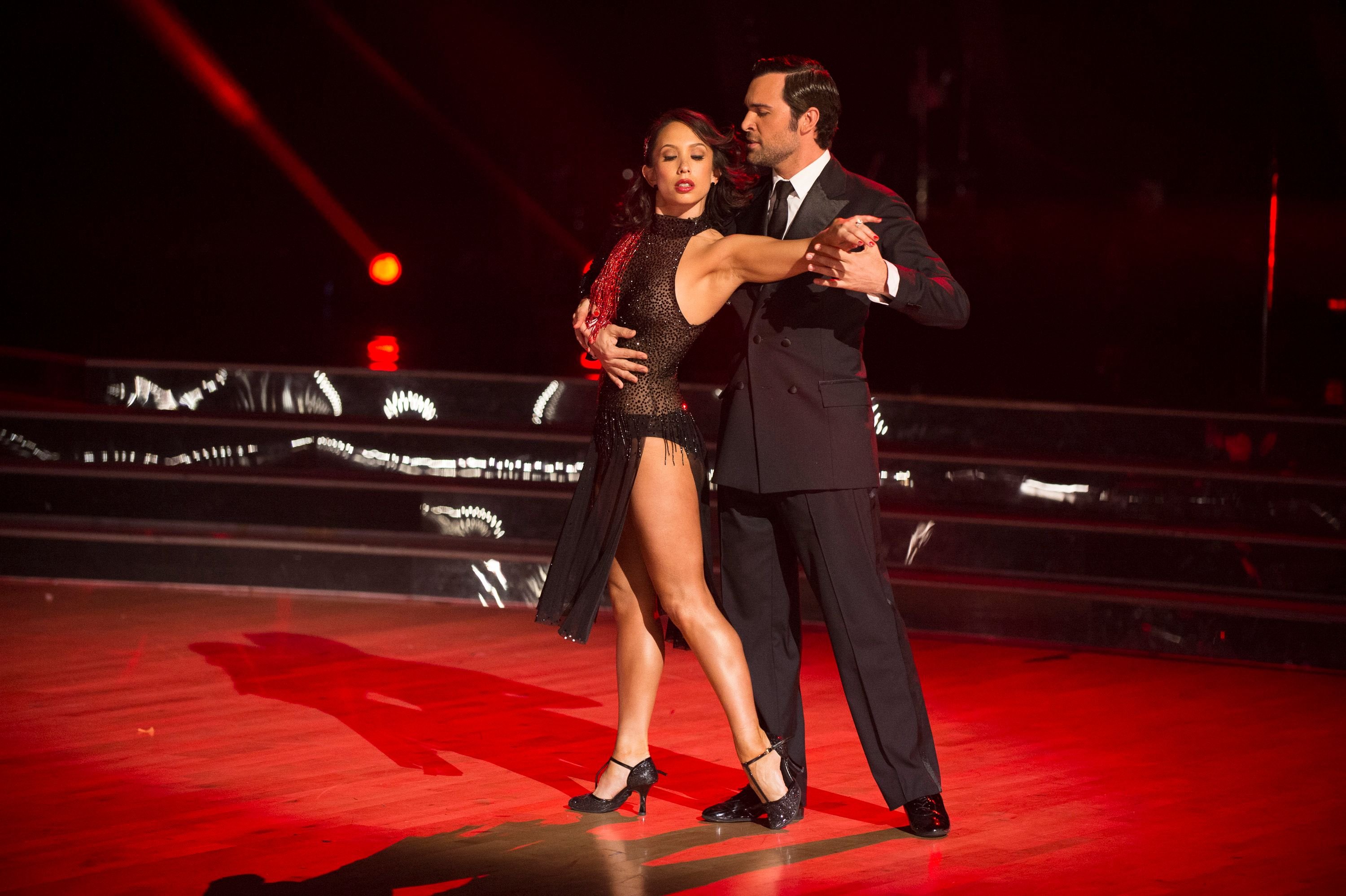 Cheryl Burke and Juan Pablo di Pace during the season 27 finale of "Dancing with the Stars" on November 19, 2018. | Photo: Getty Images.
The "Dance Moms" star further disclosed details about who the new partner was during an exclusive interview with ET Online shortly after meeting the celebrity contestant. She said:
"I was very, very happy. It's somebody who I think will have lots of potential, but is also just a really cool person."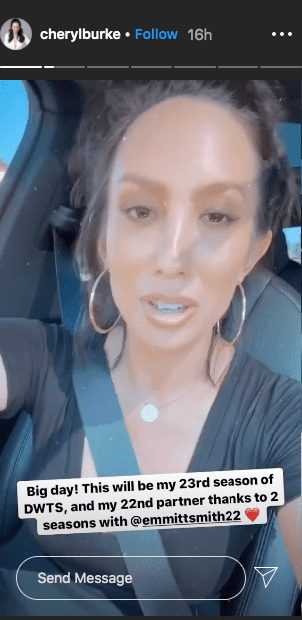 A screenshot of Cheryl Burke's post on her Instagram Story. | Photo: instagram/cherylburke
Burke explained that the unknown contestant luckily checked the box of being someone likable and she can't wait to see how they relate in the ballroom. When asked a couple of questions to describe the mystery partner, the dancer was kind enough to drop some hints to whet fans' appetites.
She divulged that the celebrity had facial hair and has been on the show before. She also noted that he was a perfectionist and wasn't a dance novice.
Burke, who has won the mirrorball trophy twice, has the longest-running pro dancer career on the show since joining in season 2. She has had a host of partners which include Drew Lachey, Rob Kardashian, Terrell Owens, Wayne Newton, Ryan Lochte, and Chad Ochocinco.
With more than 10 years of experience in the reality show, Burke has had a fair share of interaction with several celebrities and recently gave her verdict on the best and worst contestants of all time.
She listed rapper Master P as the worst saying he did nothing but wear shoes and praised Nicole Scherzinger as the best contender, citing her collaboration with Derek Hough that won season 10.
When Burke isn't giving her all on the dancefloor, the 36-year-old is a doting wife to husband, Matthew Lawrence. The lovebirds tied the knot in May 2019.
Since walking down the aisle, the couple has been open about plans to expand their lovely family. However, they have had to put family plans on hold because of the novel coronavirus pandemic.
Nevertheless, Burke and Lawrence remain family conscious and are practicing their parenting skills thanks to their new puppy. The lovers have bonded over their love of pets in the past.
The California native joked about her husband passing the test and is hopeful that plans for a child will be kickstarted soon. Until then, they plan on living their best lives together.
Please fill in your e-mail so we can share with you our top stories!