Cheryl Burke Is Back on DWTS — a Glimpse into Her Personal Life Away from the Dance Floor
Dancer Cheryl Burke has been married for a year to actor Matthew Lawrence, best known for his roles in "Mrs. Doubtfire" and "Boy Meets World."
Professional dancer Cheryl Burke, the only one up until now to win "DWTS" twice, and consecutively is now coming back to the show after her recent marriage to actor Matthew Lawrence.
The couple's love story is unusual and started when they first met 14 years ago. They started a romance which fell apart, and for the next 9 years, they didn't see each other.
After "wasting" nearly a decade, Lawrence and Burke, now 40 and 36 respectively, are eager to make up for last time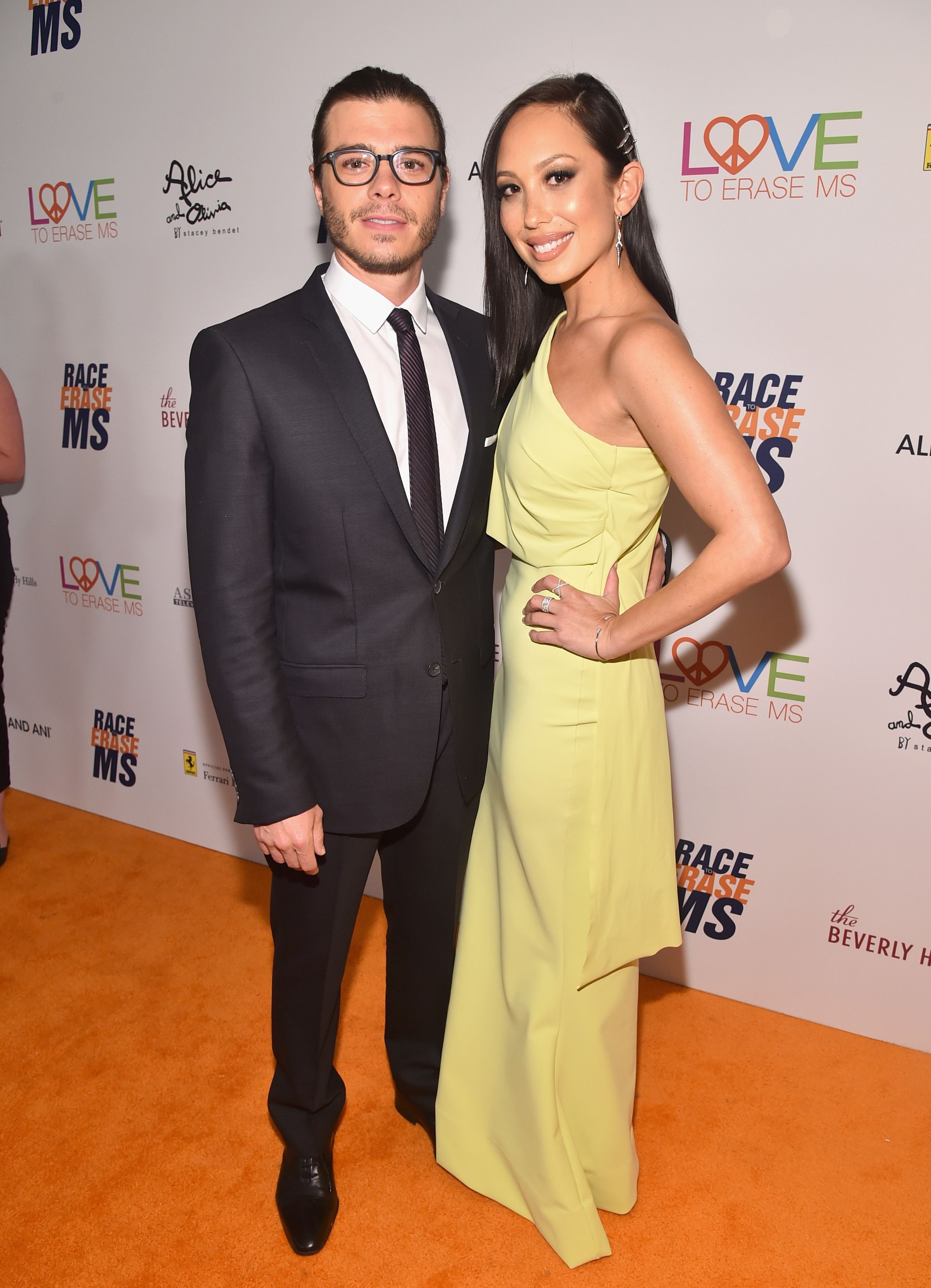 ROMANCE INTERRUPTED
Burke may have all the moves on the dance floor, but she and Lawrence stumbled on their way to the altar. Their first meeting was through "DWTS," when Matthew's brother, actor Joey Lawrence, participated in the 2006 season.
Joey introduced Matthew, also a former child star best known for his roles in "Blossom" and "Mrs. Doubtfire," to Burke and the attraction was immediate. The couple started dating, but after a year, they broke up. Burke believes they were just too young, and it would be another 9 years before they connected again.
MATCHMAKING SISTER
Knowing that Burke still harbored a secret yen for Matthew, her sister persuaded the dancer to send her ex a text message. Burke reluctantly did, never imagining he would respond. He did, and before long, the two were dating again.
AN UNEXPECTED PROPOSAL
Everything was going well. Burke and Matthew were in love, so much so that the dancer kept waiting for that magic moment when he would propose.
Then Burke's birthday came around, and though she received dozens of bouquets of flowers, cards, and messages congratulating her, none were from Matthew.
Later that night, Matthew handed her a letter, which Burke admits she thought might indicate that he was breaking up with her. Instead, as she was reading it, a love song started playing, and Matthew fell to one knee and asked for her hand in marriage.
The ring he presented Burke with was very special. It had been made (with her family's connivance) from the diamond ring Burke's late father had given her mother when he had proposed. Stephen Burke had passed away in March 2018 at the age of 67, two months before Matthew proposed.
FAIRYTALE WEDDING
On May 23, 2019, Burke walked down the aisle in San Diego, California, in a supremely elegant off-the-shoulder Romona Keveza wedding gown with a cathedral train, on the arm of her stepfather, Bob Wolf. BFF, actress Leah Remini was her matron of honor, and her bridesmaids were fellow dancer Kym Johnson Herjavec, and her matchmaking sister, Nicole Wolf.
Matthew's best men were his brothers, actors Andrew Lawrence and Joey Lawrence. The 200 guests included Burke's "DWTS" costars Jack Osbourne, Emmitt Smith, and Kristi Yamaguchi.
For Matthew, the most nerve-wracking moment of them all was the wedding dance. He confessed:
"I messed up in every possible way. I almost fell on top of her and pulled my hamstring to prevent that from happening. But we pulled it off!"
FUTURE PLANS
After "wasting" nearly a decade, Matthew and Burke, now 40 and 36 respectively, are eager to make up for lost time. Burke revealed:
"I want to have kids. [When we got back together] it was like, 'Let's not waste any time. Time's a tickin'!' "
Burke, who has danced on DWTS for an incredible 20 seasons, will be returning to the dance floor in September 2020. ABC has announced that season 29 will premiere on September 29, with Tyra Banks as host.
ABC also announced that hosts Tom Bergeron and Erin Andrews would no longer be part of the DWTS cast. The names of the competing celebrities for season 29 is still a secret.
Unfortunately, Burke and her celebrity dance partner for season 28, NFL linebacker Ray Lewis, had to bow out after Lewis tore a tendon on his foot and had to undergo surgery.