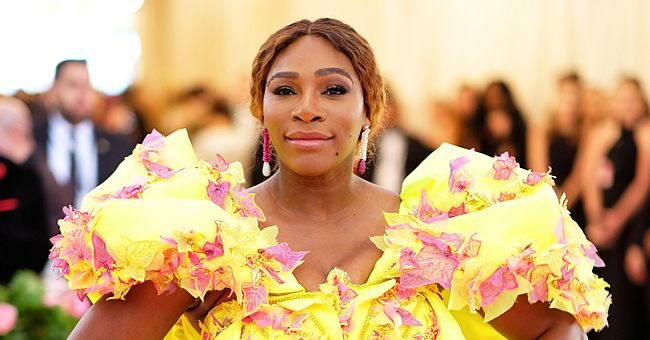 Getty Images
11 Times Serena Williams Was Twinning in Matching Outfits with Her Daughter Olympia
Tennis icon Serena Williams and her daughter Olympia are a cute mother-daughter duo who enjoy twinning. See 11 times the pair looked incredibly adorable wearing matching outfits.
Serena and her daughter Olympia, who she shares with her husband Alexis Ohanian, are cute. The mom-daughter duo continually blesses fans on social media with amazing photos and videos of their moments.
In some of those posts on Instagram, the tennis star and her daughter wear matching outfits and look adorable. They are arguably the cutest mother-daughter duo on the internet. Here are eleven reasons why.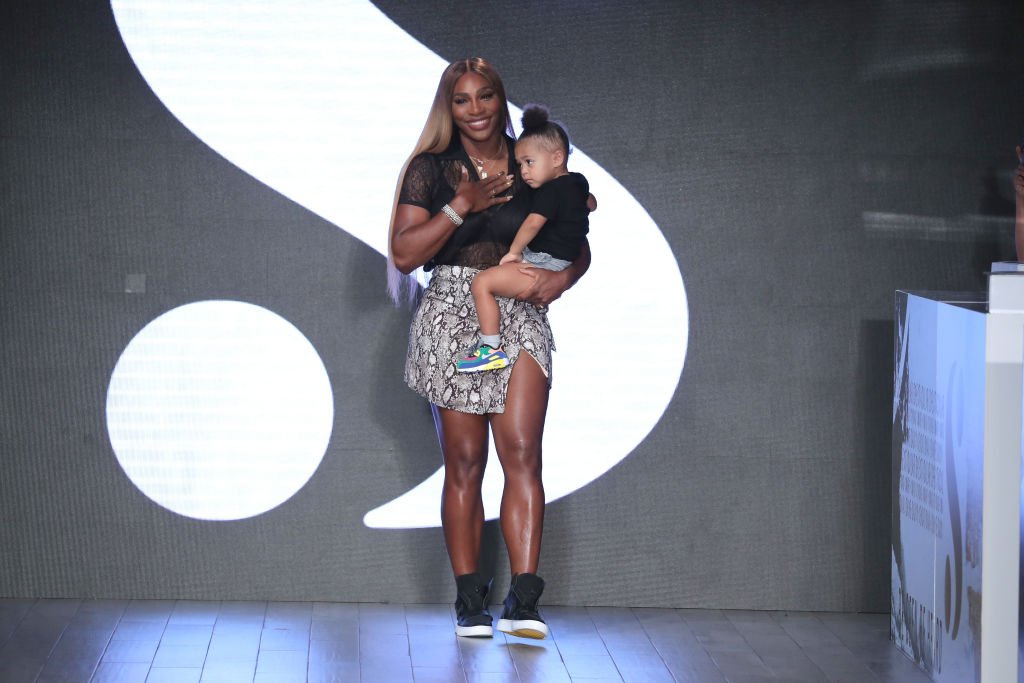 Serena Williams and her daughter Olympia on the runway of her "S by Serena Williams" fashion show in September 2019. | Photo: Getty Images
THE DUO IN COLORFUL DRESSES
In December 2018, Williams shared a picture that showed her and Olympia in multicolored dresses with their backs turned against the camera.
In April 2019, mom and daughter appeared in matching white tops and pink skirts. For accessories, they wore pink neck scarfs and black belts on their waists. Olympia held an umbrella. The cute duo wore white sneakers to complete their look.
SERENA MATCHES WITH HER BESTIE
In May 2019, the proud mom shared lovely pictures of herself and Olympia wearing matching black and white Nike jackets, with the proud mom describing her daughter as her best friend in the caption.
The tennis star said that she and her daughter loved twinning, adding that she was a twin at heart.
A month after that post, Williams shared another lovely photo of herself and her bestie. This time, the duo wore matching white sweatshirts with the letter "S" written on it. They raised their hands in the air in the cute snap.
WILLIAMS IS SHADY AND OLYMPIA IS WILD
While Williams' swimsuit had the words, "The Shady One" written on it, her daughter preferred to be called the "Wild One."
WILLIAMS IS A KID AT HEART
In a post from last year, Williams shared a picture of herself and Olympia in matching black tops and tutu skirts. In the caption to the post, the tennis star said that she and her daughter loved twinning, adding that she is a kid at heart.
Another post in April confirmed that Williams is indeed a child at heart. It showed the tennis icon sitting on the floor with her daughter and having a conversation with her. The adorable pair wore matching green princess attires.
MORNING ROUTINE SPECIALISTS
Williams shared another adorable video that showed her and Olympia in matching yellow gowns. The duo sang and danced in unison to a song from one of the Disney classics.
Olympia showed that she is quite an athlete just like her mom when she joined Williams for tennis training. The cute duo wore purple tennis outfits holding their racquets and waiting patiently for a serve in the picture.
Olympia, who will turn 3 in September, is already a fashionista, with Williams revealing that the little tot wears heels and dresses her and Ohanian every day.
Fans look forward to more adorable videos and pictures of this amazing duo who are too cute for words to describe.
Please fill in your e-mail so we can share with you our top stories!