Tia Mowry Recreates a Photo of Her 8-Year-Old Self in Cute Glasses for the Perfect FBF Moment
Tia Mowry brought a new vibe to the gram three days ago. She shared a recreation of her 8-year-old self in cute glasses in a collage that left fans gushing on the onscreen star.
Tia Mowry's popularity began a few decades ago after she starred in the 90s sitcom titled "Sister, Sister," with her twin, Tamera Mowry. Ever since, the sisters have branched into other projects in the entertainment industry.
They are also doing incredible when it comes to their respective families. The twins are happily married, and they share two kids with their individual spouse.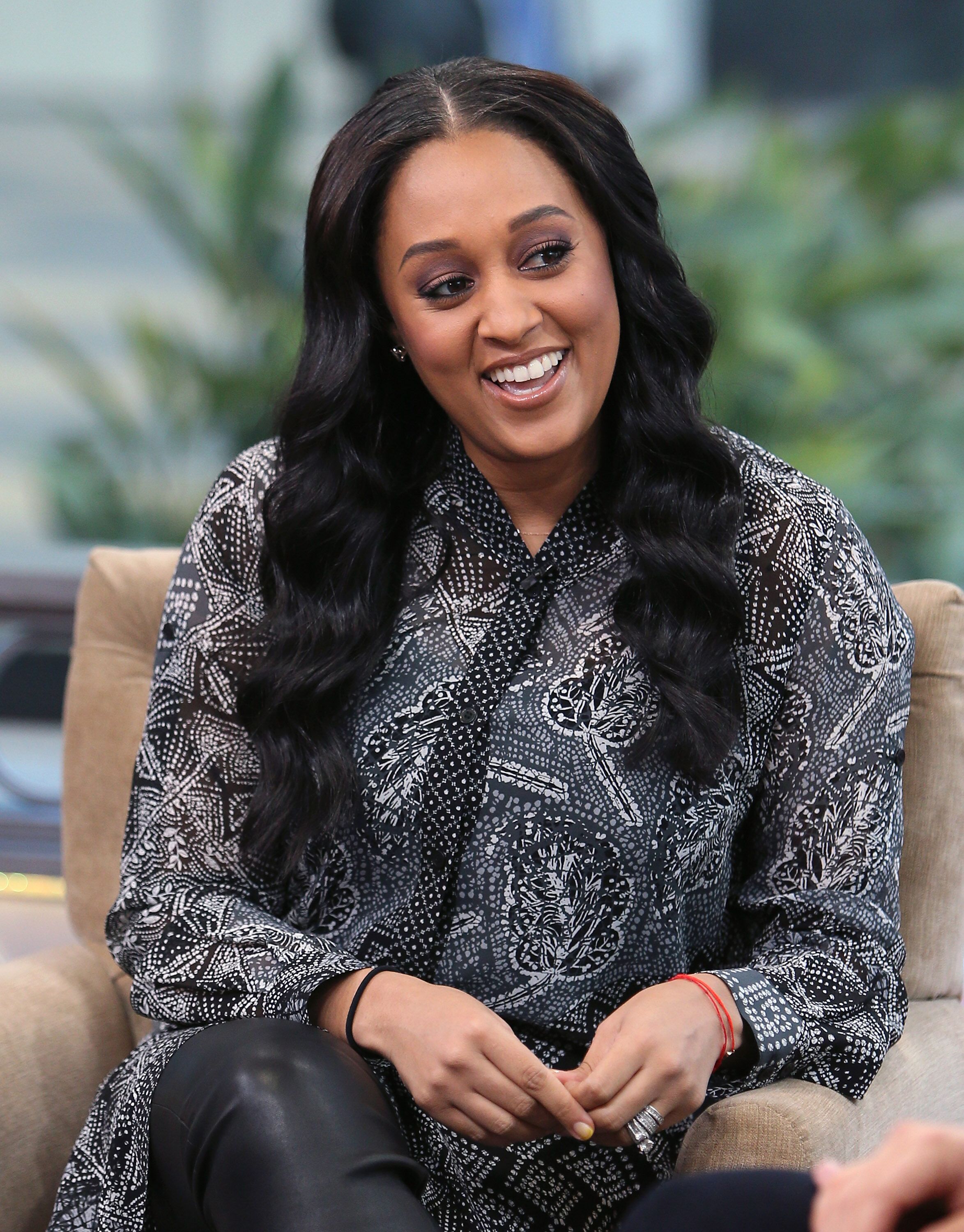 As moms, the sisters often share posts and details about their family online, showing their fans how happy they are. Mowry's new post was, however, dedicated to herself.
She stunned her online audience with a collage photo. On the left was an 8-year-old Mowry in a pink top, cute glasses, and adorable kiddies hairstyle.
In the other image, the 42-year-old was in the same outfit and hairdo. The picture showed her pouting her lips as her younger self. She captioned the shot:
"#fbf to me trying to recreate my 8 year old self on my cooking channel show #tiamowryathome How did I do?"
Fans flooded her timeline with comments that revealed that they agreed Mowry nailed the look. One commenter said: "Lovvvve it!!!!! you haven't aged a bit!!!! Absolutely Beautiful."
The "Sister, Sister" alum deserves all the praises she can get as she has taken time to focus on her appearance.
She shares two kids with her actor husband, Cory Hardrict. After the birth of her youngest child, she decided to embark on a weight loss journey, though the mother of two echoed that she began her weight loss episode when she felt convenient.
Lovers of the "Sister, Sister" alum are in awe of her excellent relationship with her husband of nearly a decade.

In a recent post, she advised other mothers to be confident in themselves while dealing with the excess weight gain from childbirth. Having lost close to 70 pounds since her daughter's birth in 2018, she said:
"I am proud that I did it my way and in my time. I didn't feel rushed to snap back. I enjoyed breastfeeding...#cairo and my son #cree."

Being proud of her lifestyle as a parent is not the only thing that excites Mowry's fans. Lovers of the "Sister, Sister" alum are in awe of her excellent relationship with her husband of nearly a decade.
The pair is a match made in heaven. They have invested in making their relationship work. The couple first crossed paths some 18 years ago. 
After their relationship became romantic, they chose to court for a few more years before saying their "I dos" in 2013.
Ever since then,  they have been inseparable. With their shared values and beliefs, maintaining that spark has been effortless.