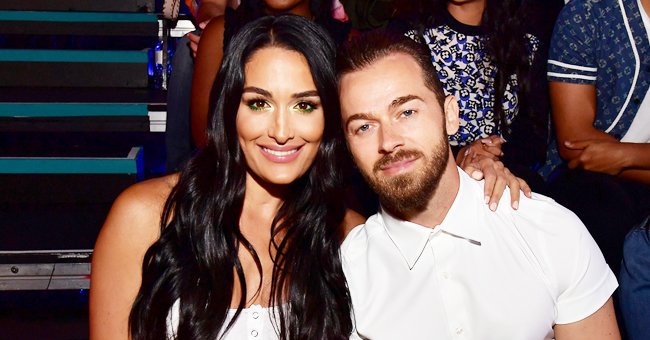 Getty Images
Get a Glimpse of Nikki & Brie Bella's Post-baby Bodies as They Share Revealing Selfies

Nikkie and Brie Bella both encouraged fans to take care of their bodies in recent posts showcasing their post-baby tummies. The twins gave birth just a day apart about a month ago.
On Wednesday, both Brie and her twin sister Nikki Bella jumped on Instagram to share a relatable post with fellow mommas. Both reality stars gave birth nearly a month ago to boys.
Since then, The "Bellas" stars have been treating their post-partum bodies with care, and they want others to do the same. Their posts are found below.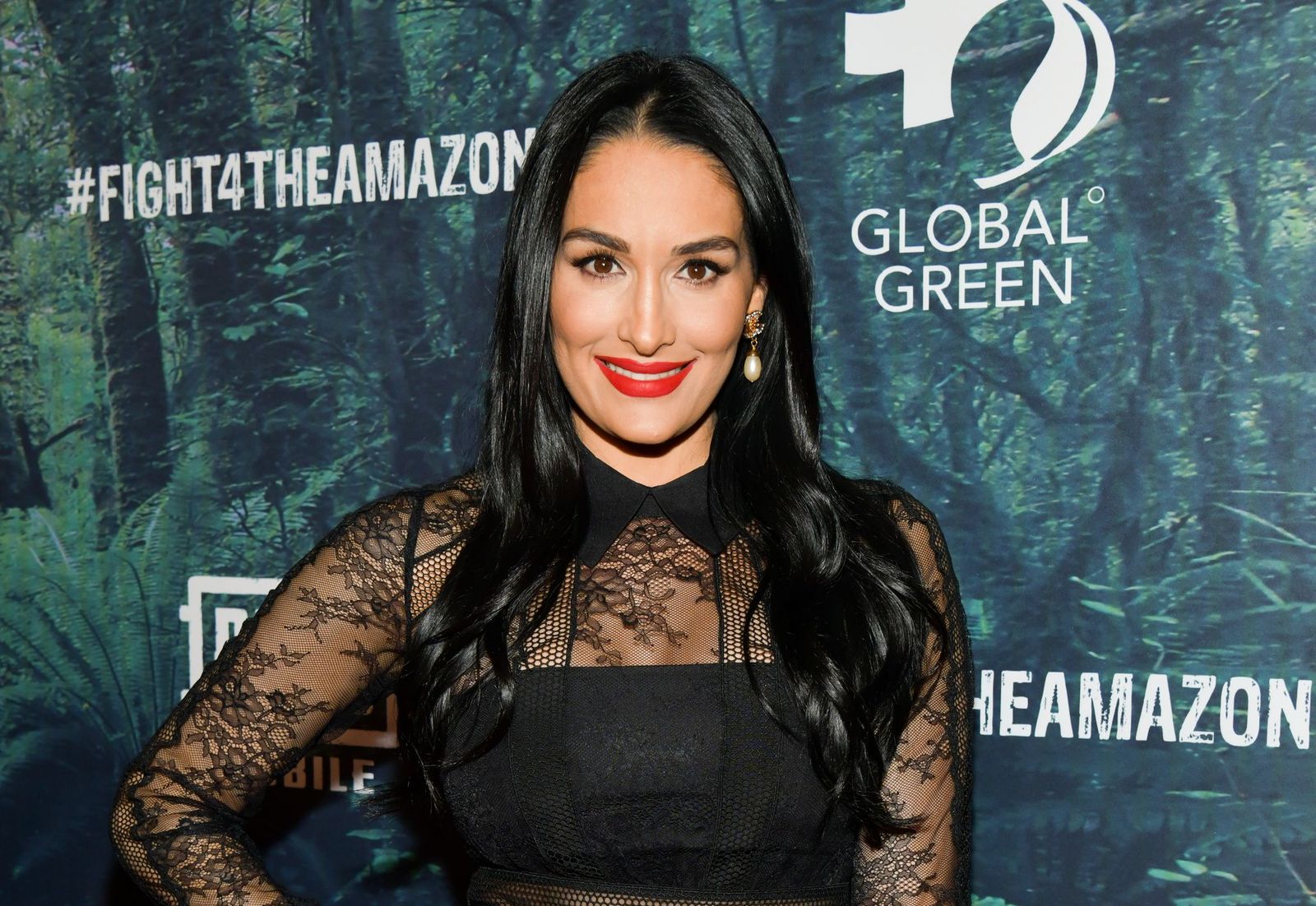 Nikki Bella at the PUBG Mobile's #FIGHT4THEAMAZON Event at Avalon Hollywood on December 09, 2019 | Photo: Getty Images
NIKKI SHARES HER POSTPARTUM BOD
"I am so incredibly happy to finally be a Mama!" wrote Nikki in her caption. The shot showed the black-haired beauty lying down wearing a gray upper piece and light gray shorts.
Her caption revealed that her bottoms were from a company called Frida Mom, which specializes in post-partum clothing. Nikki looked bare-faced in the candid photo.
BRIE WILL HAVE EASIER RECOVERY
As for her Brie, she appeared to be wearing the same underwear as her sister in her picture. The 36-year-old sat up in a chair or bed and rested one hand at the top of her belly.
Both sisters spoke about taking care of one's self after giving birth. Brie added that it was easier for her the second time around. She shares a daughter, three-year-old Birdie Joe, with her husband, Daniel Bryan.
WELCOMING THEIR BABY BOYS
Nikki shares her first son, Matteo, with fiancé Artem Chigvintsev. The baby boy was born on July 31, weighing seven pounds, three ounces, and measuring 19 inches long.
Brie's son, Buddy Dessert, was born on August 1. He was named after Bryan's father and maternal grandmother. After the births, the sisters graced the cover of People magazine holding their newborns.
INTRODUCING THEM TO THE WORLD
In the issue, new mom Nikki expressed how she is "so in love with her boy." Her sister overwhelmingly agreed. They both noted that they are always tired as well due to a lack of sleep.
On Tuesday, Nikki and Brie shared home photos of their baby boys for the first time since the People exclusive. Fans were enthralled with the tiny tots and how cute they were.
NEW DAD CRIED LIKE A BABY
Earlier this week, Nikki's fiancé Chigvintsev admitted that he was sobbing when his son entered the world. The professional dancer was speaking during a Zoom interview with Entertainment Tonight.
Chigvintsev, 38, was excited as he recalled the moment he first held his son in his arms. He said, "It just made me feel like, 'Oh, my God. This is the most incredible thing.' "
SISTERS AND COUPLES GET CLOSER
Following the experience, a source told Hollywood Life that Nikki and Chigvintsev are now "closer than ever." The couple announced their engagement back in January.
The same month, Nikki and Brie revealed they had gotten pregnant at around the same time and were expecting mere days apart. Now, the two will continue their journeys with their baby boys.
Please fill in your e-mail so we can share with you our top stories!