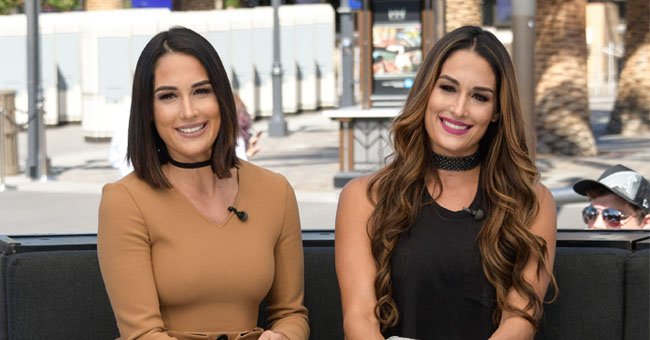 Getty Images
'Total Bellas' Stars Nikki and Brie Bella Proudly Introduce Their Baby Boys to the World
Twins Nikki Bella and Brie Bella of "Total Bellas" fame have introduced their newborn sons Matteo and Buddy to the world after separate successful deliveries.
Nikki Bella and her twin sister Brie Bella kept their fans updated about their respective pregnancies and have now introduced their newborns to the world after successfully bringing them to the world.
The twins gave birth to sons and opened up to People about their respective deliveries, which came 22 hours apart.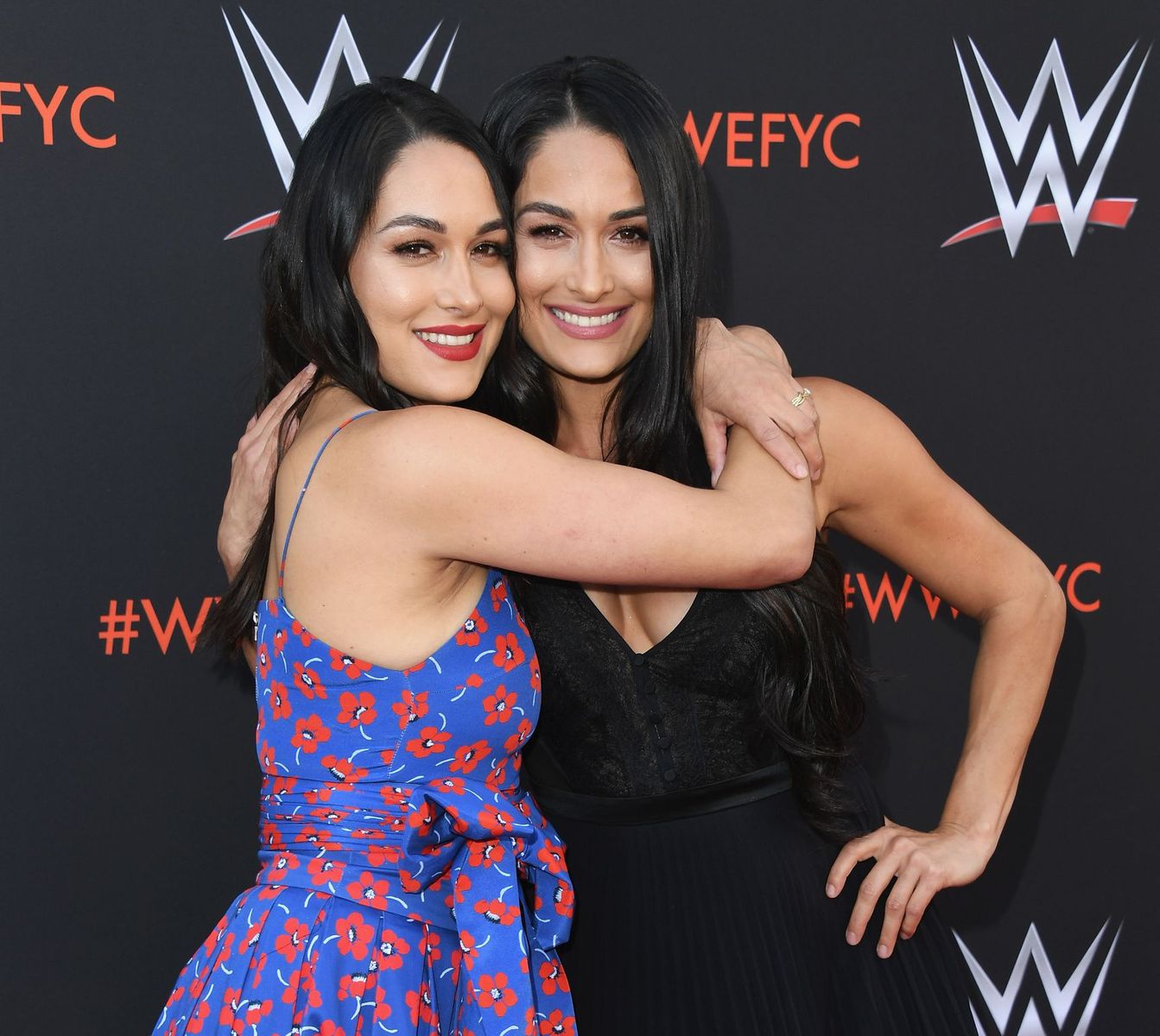 Brie and Nikki Bella at WWE's first-ever Emmy "For Your Consideration" event on June 6, 2018. | Photo: Getty Images
The twins revealed that they were filled with joy and are in love with their newborn sons, although their arrivals have meant a lack of sleep for them.
While this is Brie's second child, it is the first time Nikki will be giving birth, and she did not mind the sleepless nights as she has always wanted to give birth. Nikki said:
"I've been up since 3 a.m., but this is what I've wanted my whole life. The fact that he's here — I'm just so in love and happy."
Nikki and her fiancé, 38-year-old Artem Chigvintsev, who is a "Dancing With The Stars" pro dancer, named their son Matteo. Brie and her husband, WWE superstar Daniel Bryan, named their son Buddy.
Brie and Bryan also have a 3-year-old daughter named Birdie. By naming their newborn son Buddy, it means that everyone in their young family has their names starting with the letter, "B."
They revealed that Nikki was not seeing her Los Angeles-based doctor, but going to Brie's doctor in Arizona.
Brie echoed her sister's thoughts on the fact that there has been an overwhelming love since the arrival of their babies. She noted that even when tired, the bliss took over.
Nikki gave birth to her son on July 31, while Brie welcomed Buddy on August 1. The sisters were initially meant to deliver their babies a week apart, but Nikki's water broke early.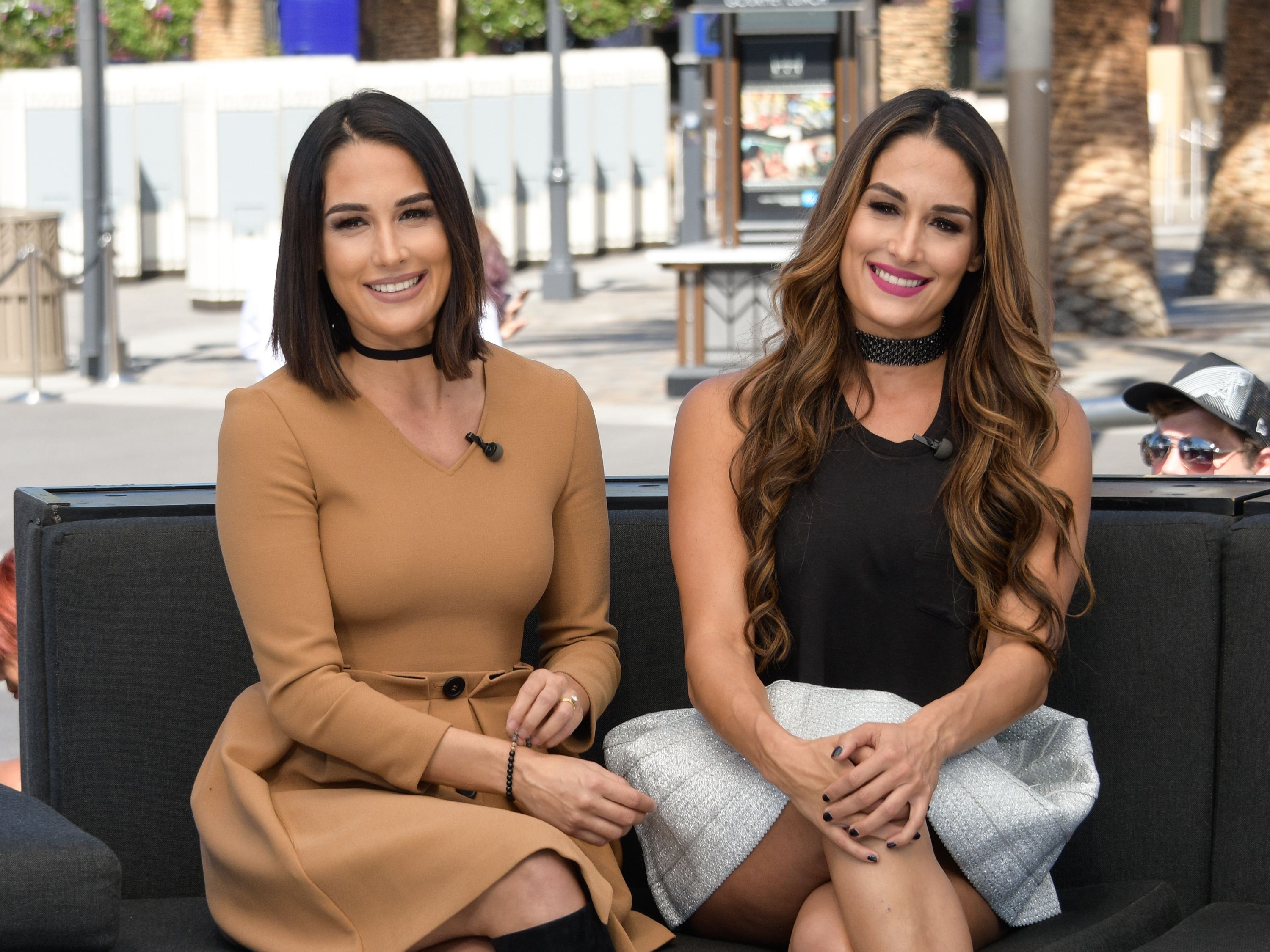 Brie and Nikki Bella visit "Extra" at Universal Studios Hollywood on October 3, 2016 | Photo: Getty Images
Nikki showed the world the first glimpse of her baby son via an Instagram post, revealing the baby's identity. The cute picture showed Matteo resting on her chest while she kissed him on his forehead.
Brie also announced Buddy's arrival when she shared a picture showing the newborn baby holding her and her husband's hands. The picture did not show the baby's face, which was covered by Bryan's hand.
In April, the Bella Twins updated their fans on how they were coping with their respective pregnancies amid quarantine.
They revealed that Nikki was not seeing her Los Angeles-based doctor, but going to Brie's doctor in Arizona.
Nikki also expressed her anxiety at being pregnant for the first time, though her sister calmed her fears. It is good to see that it all turned out well in the end — big congratulations to the twins.
Please fill in your e-mail so we can share with you our top stories!