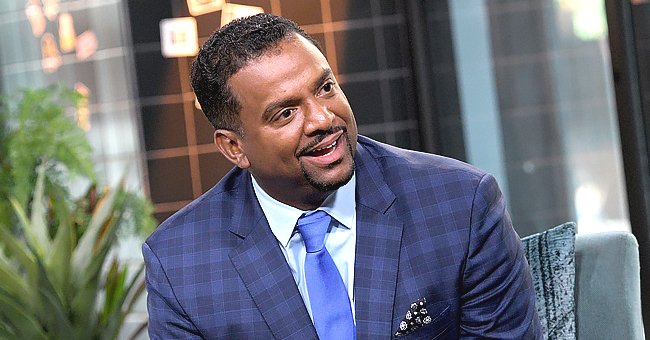 Getty Images
See How Similar Alfonso Ribeiro's Wife & Their Son Look in a Photo from Six Years Ago
The former "Fresh Prince of Bel-Air" star's first son looks just like his mother in a TBT snapshot that his wife posted on social media. The comedian has been raising a lovely family while still being in the spotlight.
48-year-old "Dancing with the Stars" alum and champ, Alfonso Ribeiro's wife, 39-year-old Angela Ribeiro took to her Instagram stories a couple of days ago to post a sweet TBT photo of her holding her first child, AJ.
In the snapshot which was taken six years ago, she appears standing and wearing a white shirt and jeans with a green purse hanging from her shoulder, while she holds her lovely boy who was one year old at the time.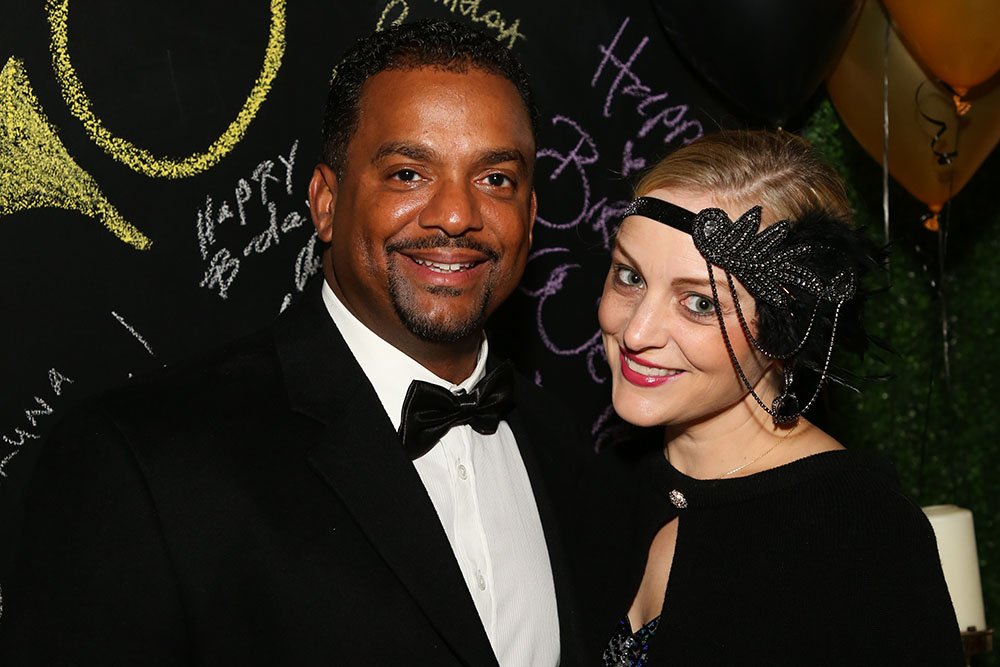 Alfonso Ribeiro and his wife Angela Unkrich attend the birthday celebration for Keo Motsepe in Los Angeles, California in November 2019. I Image: Getty Images.
AJ's outfit matches his mother's with a white strapped shirt and cute jeans. The little boy appears to be pointing his little fingers towards the camera while he stares with his enormous blue eyes. Below the charming picture, Unkrich recalled those days when her son was still a baby by writing:
"Why do they have to grow up so dang fast?"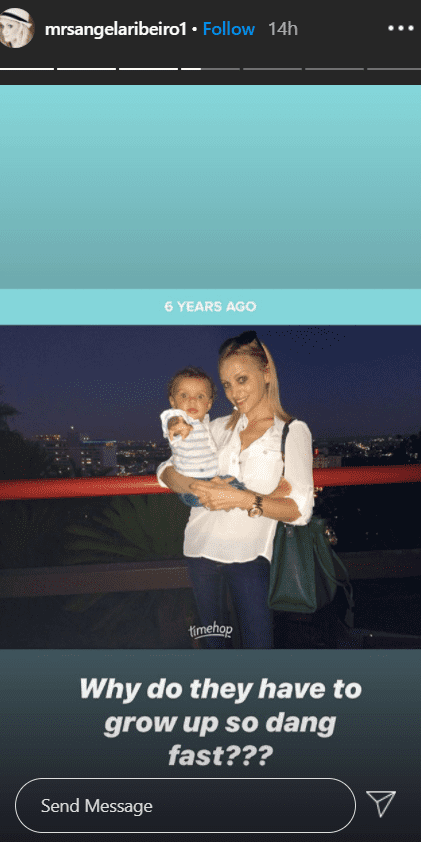 Actor Alfonso Ribeiro's wife Angela Unkrich and their son Anders in 2014. I Image: Instagram/ mrsangelaribeiro1
After becoming famous by doing his memorable "Carlton dance" in the 90s TV hit show "Fresh Prince of Bel-Air," Ribeiro turned into a wonderful and committed family man. Today, he is the proud father of four without stopping his career as an actor and comedian.
Ribeiro and Unkrich, who now live in Los Angeles, got married on October 13, 2012 at the Lakeside Golf Club in California. Some of the actor's former castmates from the show were present, including his long-time friend, Will Smith.
The couple welcomed their first child in 2013, a son named Alfonso Lincoln but they call him AJ. The 6-year-old has taken his big-brother role seriously as he takes care of his younger siblings.
Later came the girl and the couple's third child who was born in May 2019 and was named Ava Sue. Ribeiro also has a 17-year-old daughter named Sienna whose mother is the comedian's former wife, Robin Stapler who he was married to from 2002 to 2006.
As Ribeiro raises his beautiful family together with his wife, he has also kept busy in the entertainment business while including them alongside.
He became a "Dancing with the Stars" champion in 2014 with professional dancer Witney Carson, and Unkrich was always sitting in the audience to cheer him up.
The comedian makes sure he travels with his wife and kids every year since he considers it "the greatest way to educate your family on people," adding, "nothing lands and sticks with you throughout your life than personal experience."
Besides being a loving and caring family guy, Ribeiro also hosts the
"America's Funniest Home Videos," which is in its 30th season.
Please fill in your e-mail so we can share with you our top stories!