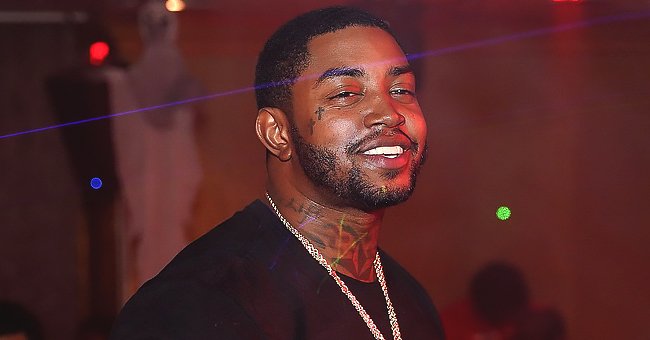 Getty Images
Watch Lil Scrappy's Son Climb into the Fridge in Front of His Father in an Adorable Video
In the video, the rapper's son reminds all of us how fast children grow up. The adorable boy and his astonishing ability to climb left both his parents' fans with their mouths open.
36-year-old rapper, Lil Scrappy recently took to Instagram to post a video of his little son, almost-two-year-old Breland, making his best effort to climb the fridge while his father was right in front of him surprised by his son's ability.
In the video, Breland shows no fear when he holds the bar of the fridge's door and tries to get to the top. At first, it seems that it is a bit hard for him to make it, but then the toddler finds his strength and climbs the door as if he was a Spider-Man apprentice.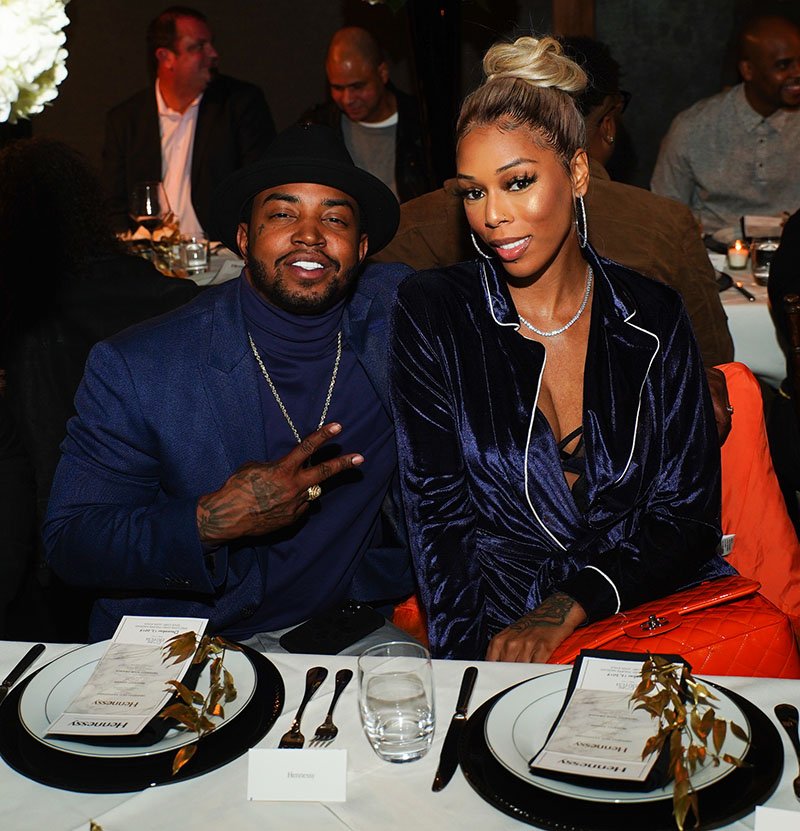 Rapper Lil Scrappy and his wife Adiz 'Bambi' Benson attend the 2019 BMI Holiday Event at Cape Dutch in Atlanta, Georgia in December 2019. I Image: Getty Images.
If this was not hilarious enough, the clever baby boy also takes his little toy with him. We think that he did so just in case he stays up there for a while.
Both his parents, Lil Scrappy and 34-year-old Adiz "Bambi" Benson were watching Breland while he made his best acrobatic moves. The rapper captioned the funny video:
"How @princebreland makes it up in the fridge and will do it in our face"
Besides building a successful career as a rapper, singer and reality TV personality, Lil Scrappy, is also the father of three adorable children.
Though he has been on the news for legal issues on many occasions, the "Love & Hip Hop Atlanta" star has always taken care of his kids.
His first daughter is 15-year-old Emani Richardson. The girl is the only child he shares with former partner Erica Dixon, with whom he had a tumultuous relationship that was aired in several episodes of the VH1 TV series.
Following their breakup, Scrappy started to date Benson, and they got married in 2017. The "Love & Hip Hop Atlanta" couple welcomed their first son, Breland on September 21, 2018, and recently, in August 2020, they had their second child, a daughter named Xylo.
Even though Scrappy and former partner, Dixon, have had several difficulties regarding their daughter's custody and legal issues, the rapper has tried to keep a close relationship with his oldest daughter, Emani, and tries to be supportive as a father.
He was there for her when she went to her eighth-grade formal dance last year and even defended her on a racist episode the little girl lived on her tenth birthday when she was not welcomed at the salon where she had an appointment with her mom.
However, Dixon and Scrappy have had many discussions aired on TV regarding their problems co-parenting their kid, and Dixon has accused him on several occasions of not being supportive of their daughter.
Scrappy has responded back saying she is lying. "I've been taking care of my seed since before she was born," he revealed
and continued saying that what bothers him the most is that Dixon keeps saying she does not get money from him, but he says he gives her $2,000 a month for his daughter.
Please fill in your e-mail so we can share with you our top stories!