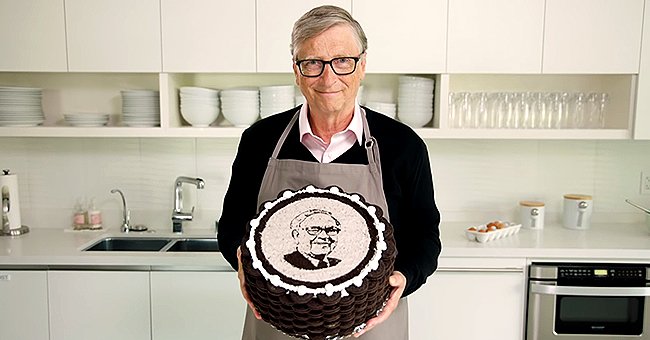 youtube.com/Bill Gate
Watch Bill Gates Wishing Warren Buffett a Happy 90th Birthday with a Special Cake
Bill Gates and Warren Buffett are two of the wealthiest people in the world. While the paradigm is that billionaires tend to compete, both have remained friends for long. As Buffett turned 90, Gates paid a sweet tribute to him.
Yesterday, Bill Gates shared a tribute video to Buffett on his YouTube page. The clip showed him focusing in the kitchen as he made an Oreo-themed cake for his friend.
Dressed in his usual combination of a shirt and a sweater, Gates showed off his baking skills as he mixed ingredients for the cute cake. Definitely, the lining of Oreos on the cake was the most essential ingredient.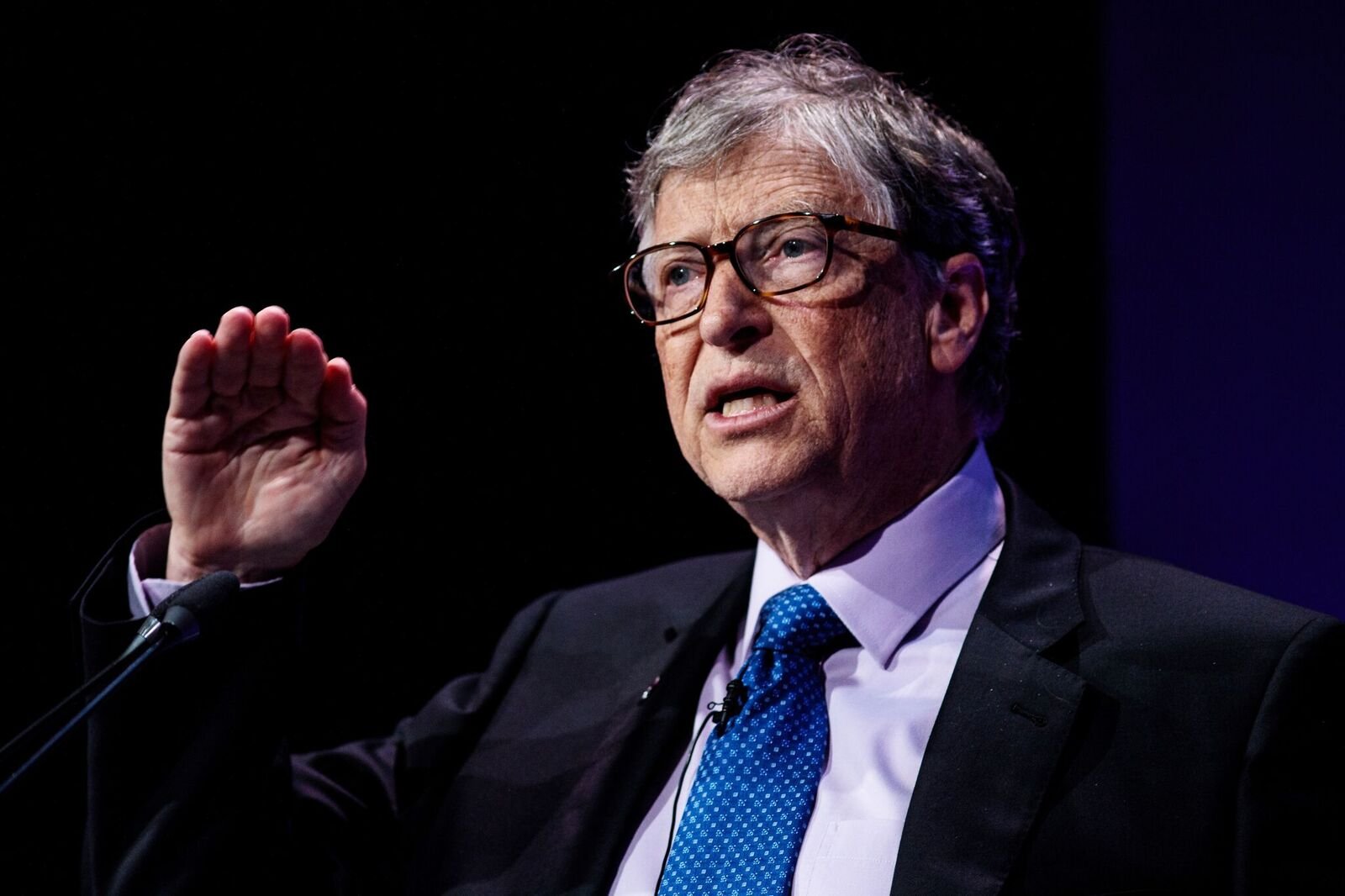 Bill Gates makes a speech at the Malaria Summit at 8 Northumberland Avenue on April 18, 2018 | Photo: Getty Images
While the billionaire baked, "You Got a Friend" by Randy Newman played in the background. The song is most likely a nod to the enduring relationship that has blossomed between the two businessmen.
At the end of his baking session, Gates added another treat — putting Buffett's face on the cake. He captioned the video:
"Happy 90th birthday, Warren!"
While the Randy Newman song was a nice touch, the Oreo-themed cake also appears to have been a sentiment between the two men.
According to reports, Gates explained once that Buffett had opened a package of Oreos for breakfast the first time he came to stay with them.
The relationship between Buffett and Gates is more than just business-related.
Gates and Buffett have been friends for decades. The two met in 1991 when Gates' mother invited them to the family vacation in Washington.
As Gates explained, he was a bit reluctant to speak with Buffett at the beginning. However, the latter began asking him questions about his company — Microsoft. Soon enough, they hit it off.
However, the relationship between Buffett and Gates is more than just business-related. The two men believe strongly in philanthropy and have been actively giving to the community.
The two men started The Giving Pledge, where the world's wealthiest people give away most of their fortune. The pledge now has over 200 signatories, including Elon Musk, Mark Zuckerberg, Carl Icahn, and Mackenzie Bezos.
Buffett's investment acumen has made him a legend of this era. However, he also has an engaging leadership style that encourages people to have fun while working.
At his company, Berkshire Hathaway, he gives away $1 million every year to anyone who can accurately predict the NCAA Championship bracket. In 2018, he doubled that to $2 million. The investor definitely knows how to get people involved and bring out the best in them.
Please fill in your e-mail so we can share with you our top stories!