Watch Marjorie and Steve Harvey's Curly-Haired Grandson Enjoying Grandma's Cooking in a Cute Video
Power couple Steve and Marjorie Harvey's grandson, Ezra, stole hearts in a new adorable video as he munched on his grandmother's food. The little tot danced happily, showing off his curly hair.
Steve Harvey's wife, Marjorie Harvey is having the best time with her grandkids, and a recent Instagram clip is proof of it. In the heartwarming video, the power couple's grandson, Ezra, looked adorable as he happily munched on his grandmother's food. 
Dressed in black matching long-sleeved shirt and shorts, the curly-haired tot danced to the music playing in the background while looking at Marjorie.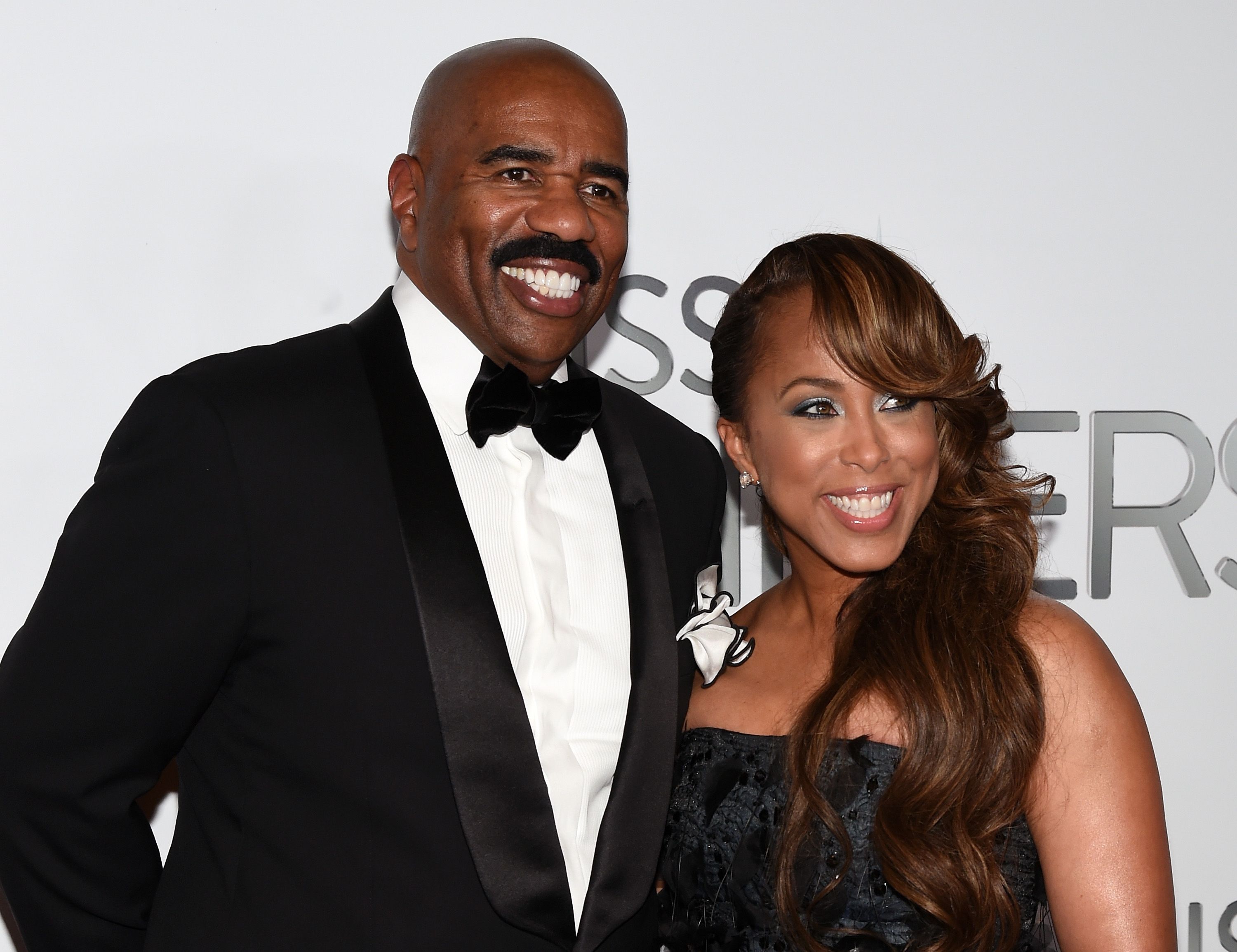 When she asked him if the meal was good, the cute bundle of joy nodded in agreement before resuming his dance, jerking his shoulders. The sweet post was captioned:
"He loves Nana's cooking."
In no time, fans bombarded the post with thousands of likes and lovely remarks about the adorable boy. Many joked about how they also danced when eating good food while some were focused on the striking resemblance he shared with his grandmother. 
One fan described the toddler as his grandmother's twin, but another was quick to disagree, saying he looked instead like his show host grandfather.

Baby Ezra was born in 2018 to Marjorie's son, Jason, and his wife, Amanda. The proud grandmother shared the big news on her Instagram with a lovely video of her bursting a balloon with blue petals, revealing that the couple was having a boy.
Although the super cool grandparents feel more than blessed to have their grandkids, Steve often jokes about how they make his life harder.
Jason and Amanda are also parents to Noah, Rose, and Joey Iris— whom they recently welcomed in July 2020. Steve and Marjorie are proud grandparents of six from their blended family of seven children, three from the latter and four from the former. 
The "Act Like a Lady, Think Like A Man" author's twin daughter, Karli, gave them a son while Marjorie's daughter Morgan has a daughter. 
Although the super cool grandparents feel more than blessed to have their grandkids, Steve often jokes about how they make his life harder. The "Family Feud" host revealed that he had wanted to become an empty nester for so long.
However, the reverse seems to be the case as his kids always drop off the grandkids. Nevertheless, the doting grandparents are more than happy to have them around, and their social media updates reflect it. 
While most of their numerous fans are always thrilled to see their grandkids featured, they often come across trolls. This was the case in January 2019 when Marjorie shared a clip of grandkids Elle and Rose playfully nursing their dolls.
The hilarious video sparked controversy as some fans accused Marjorie of overexposing the kids. Other fans, however, rose to her defense, saying they were just being children.