Sofia Vergara Shares Stunning Throwback Video of Herself from Her Early Modeling Days
Television personality Sofia Vergara took a trip down memory lane with a video of herself as a blonde from her days as a young model.
On August 27, Sofia Vergara took to Instagram to remind everyone what she looked like in her early years. Before turning into a breakout star, Vergara worked as a model.
The actress is a towering tan blonde in the behind-the-scenes video. She works a lilac string bikini in an outdoor setting.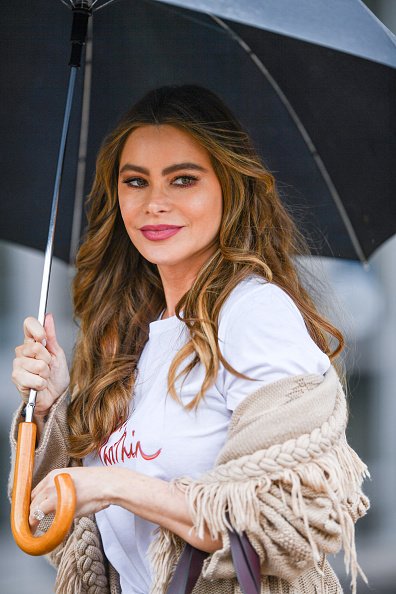 The "America's Got Talent" judge, who is the highest-paid television actress in the world as of last year, wrote in her caption:
"Throwback Thursday, the 90s."
Needless to say, many fans were thrilled with her new update on the photo and video sharing social networking service. They immediately liked the post and also left kind remarks in the comment section.
"Frosted lipstick needs a comeback," one fan wrote. Another follower commented on Vergara's ageless beauty, writing, "You are still so beautiful omg."
In the course of recent months, Vergara has been sharing numerous photographs from the '90s. She had blonde hair in many of them.
Vergara was previously married to Joe Gonzalez, her high-school sweetheart.
Vergara became a breakout star when she was picked to star in the hit television sitcom "Modern Family" from her modeling days. She proceeded to star in "Hot Pursuit," "Chefs," and more.
The star acted opposite her husband, Joe Manganiello, in her most recent film, "Bottom of the 9th." The twosome began dating in 2014 and married in a lavish ceremony in Florida in 2015. 
Vergara was previously married to Joe Gonzalez, her high-school sweetheart. The former couple share son, Manolo, who is now 27-years-old. They divorced in 1993.
Earlier this year, it was announced that the actress would be a judge on "America's Got Talent," starting with its season 15. The news thrilled herself and her fans.
Vergara joined returning judge Heidi Klum as well as Simon Cowell and Howie Mandel on the panel of the popular talent show competition.
Meanwhile, Vergara supported Ellen DeGeneres in the midst of the controversies the acclaimed host is facing. The actress uploaded a video of her visiting "The Ellen DeGeneres Show."
Vergara attached the video of the time she and DeGeneres discussed a CoverGirl ad they did together. Some said that the host should not have made fun of Vergara's accent. 
But the actress explained on social media that she and DeGeneres were just messing around with one another to entertain viewers. She emphasized that she was never a victim and that she was always in on the joke.