Check Out Gigi Hadid's Stunning Pregnancy Photos as She Hints at Her Due Date
American fashion model Gigi Hadid took to her Instagram page to share stunning black-and-white photos of her growing baby bump and also hinted fans on her due date.
Fans of American fashion model Gigi Hadid caught a glimpse of her baby bump after she shared beautiful pictures of herself on Instagram, on Monday.
The 25-year-old Hadid shared two black-and-white snaps that showed her in a white bra top and jeans. In the first picture, Hadid posed facing the camera, though her baby bump faced her right direction.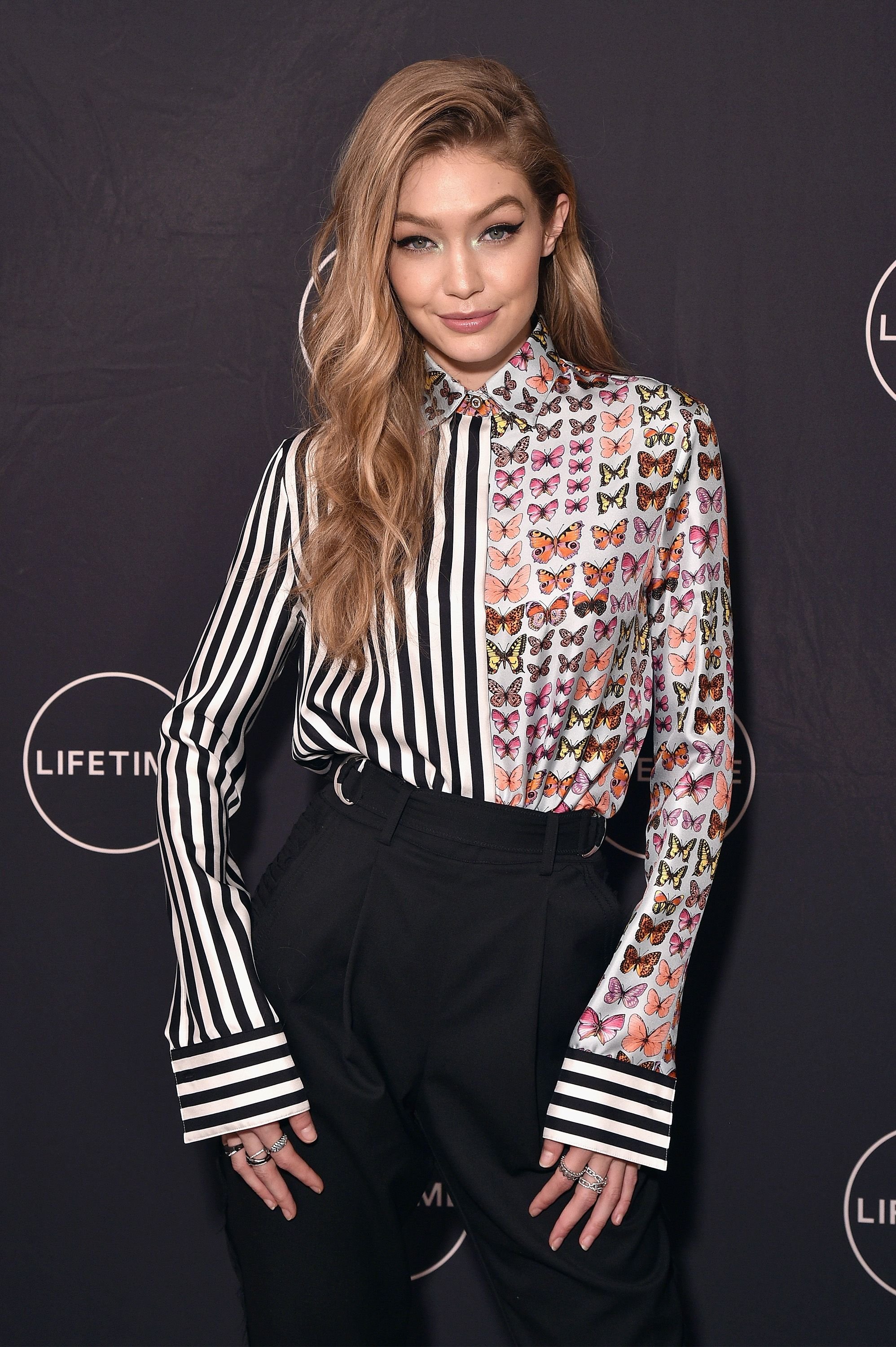 She had one hand cradling the base of her bump, while her other hand was in her back pocket. Hadid's jean pants was unzipped, allowing the camera to capture more of her baby bump.
The second photo was much similar to the first and showed Hadid striking the same pose. Her caption to the post read:
"33 weeks." 
The pictures Hadid shared were from her first pregnancy photoshoot on July 26. She began sharing photos from the shoot with fans on Instagram last week.
Her caption to the post showed that she was 33 weeks pregnant at the time of the shoot. Hadid is pregnant with her and boyfriend, Zayn Malik's first child.
Hadid is spending the last days of her pregnancy with Malik, in New York.
Since Hadid shared the pictures, her fans on social media have been on a frenzy, asking her several questions about her pregnancy and how it felt being in her first pregnancy photoshoot.
Replying to a fan's question on Twitter, Hadid, who is due in September, revealed that she loved the photoshoot, adding that she knew what she wanted from the shoot, and her crew made it happen. The 25-year-old also said:
"[It] was definitely more tiring than working normally. Got through the second look and was like 'guys I think I can only do two more' hahaaa."
Aside from the pictures, Hadid also shared a behind-the-scenes video from the glamorous photoshoot. The footage showed her wrapped in a sheer gauze, with her hair blowing.
Earlier in August, Hadid shared a rare photo of herself and Malik on her Instagram page. The picture showed the sweet couple sharing a kiss, with Hadid captioning it, "baby daddy." 
With just a few more days before her due date, Hadid is spending the last days of her pregnancy with Malik, in New York.
A source revealed that Hadid wants to give birth to her baby in the Empire state. It was also revealed that Hadid's mother, Yolanda, and her sister, Bella, are with her and her "baby daddy."