See Patrick Ewing's Tribute to John Thompson after the Legendary Coach Passed Away
Former basketballer Patrick Ewing paid a heartfelt tribute to the late John Thompson on social media calling the legendary coach a "role model" and "confidant." Thompson passed away on Sunday at the age of 78.
Former basketball player Patrick Ewing has joined the list of sports stars that have paid tribute to the late iconic coach, John Thompson. 
Ewing took to Twitter to share a collage of four photos which included three heartwarming images of him and the late coach alongside a statement from Georgetown University.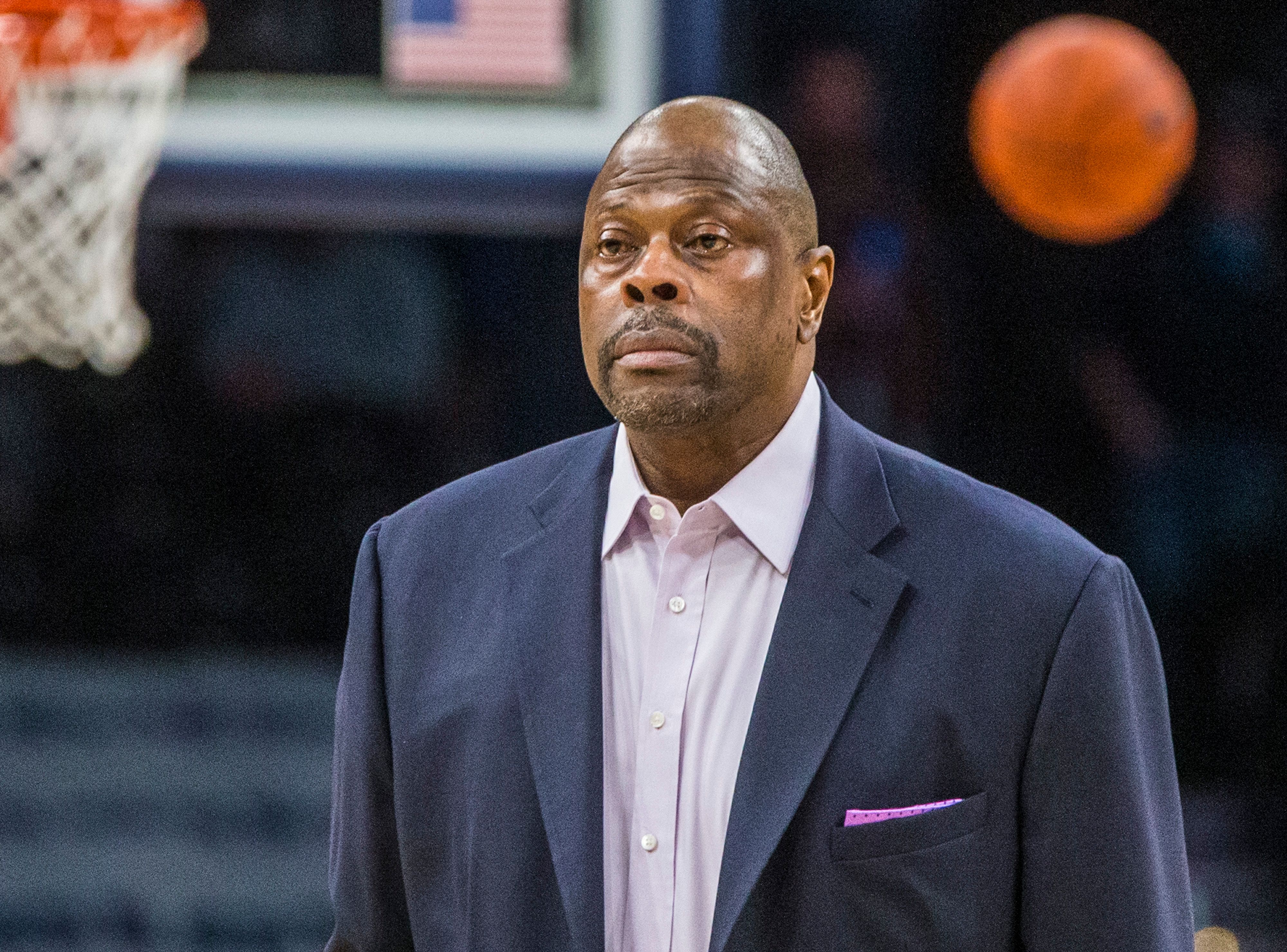 Alongside the images, Ewing explained in his tweet that the university which Thompson coached in the past and the world of sport suffered a loss. He described Thompson as a "father figure, confidant, and role model," before honoring the late sportsman's legacy, writing:
"He has done so much to impact my life and the people he has coached and mentored along the way. However, his reach went well beyond just those he knew personally."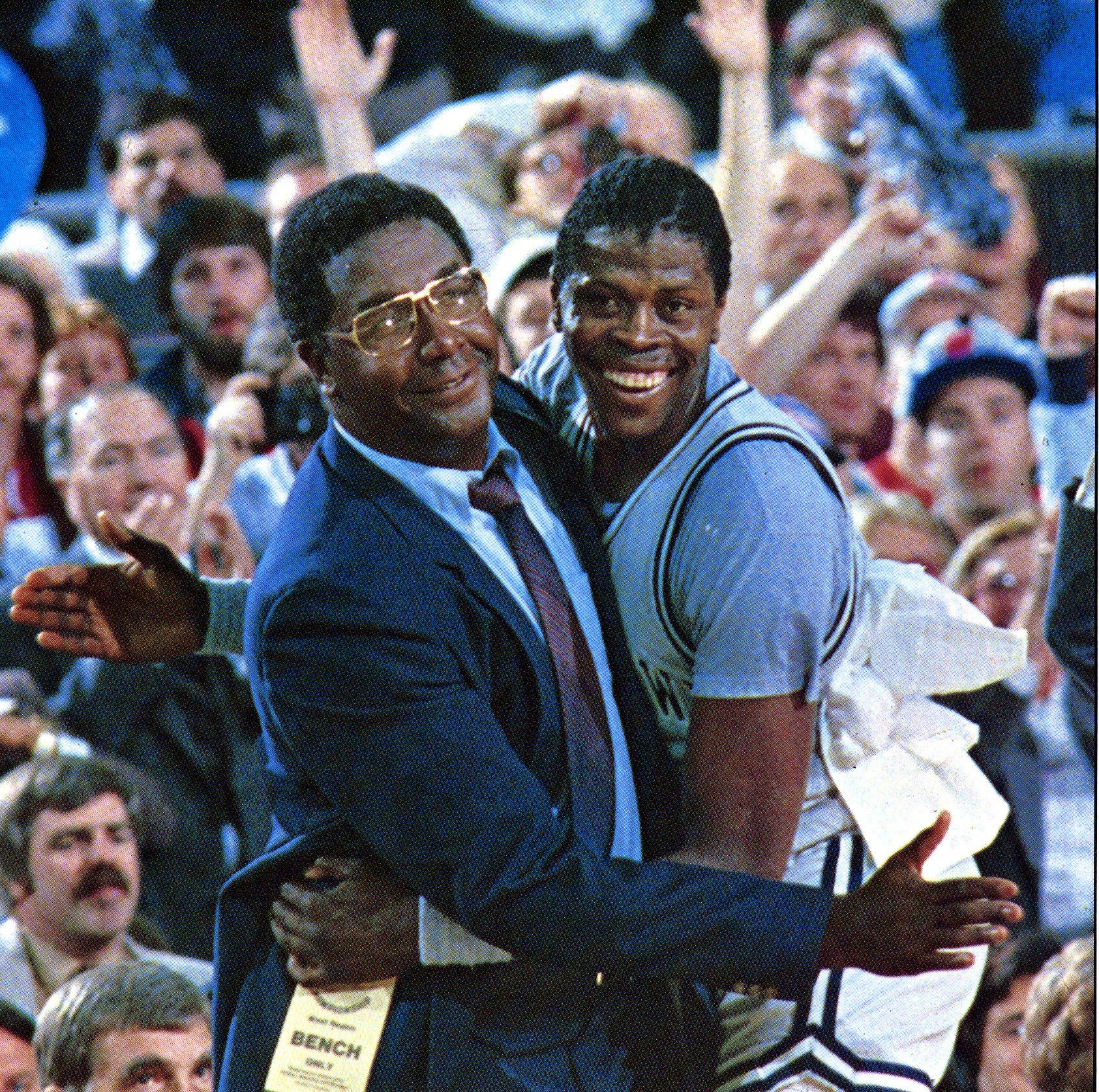 Ewing, the current head coach of Georgetown University's men's basketball team, concluded his statement by calling Thompson "a great coach" and "a better person" before sending prayers to the family he left behind.
Thompson, who was the first African-American head coach to win an NCAA title, passed away at the age of 78 on Sunday. His two sons and daughter survived him.
Georgetown University, the sport of basketball and the world has lost someone who I consider to be a father figure, confidant and role model.

We will all miss you, Coach Thompson - but we will never forget you. 🙏🏿 pic.twitter.com/1nP8YHLU4x

— Patrick Ewing (@CoachEwing33) August 31, 2020
During Thompson's time as a coach, Ewing served under him as a player. In 1984, they led the team to defeat the University of Houston Cougars, bagging that year's collegiate championship.
Thompson was also responsible for coaching many other NBA legends such as Allen Iverson, Alonzo Mourning, and Dikembe Mutumbo. The late coach started his sports career as a player for the Boston Celtics, bagging them the championship in 1965 and 1966.
John Thompson Jr., the first Black basketball head coach to win the NCAA National Championship, died at his Arlington, Virginia home Sunday night, according to his family. He was 78. https://t.co/EV48BicV6K

— CNN (@CNN) August 31, 2020
In 1972, he was appointed to be the head coach of Georgetown University, a predominantly white school, breaking the barrier and paving the way for minority representation in the world of college basketball.
Known as "Big John," Thompson was never afraid to speak up against racial injustice. In 1989, he reportedly walked off the court before a game with Boston College to protest the NCAA policy to ban academically ineligible first-year students from receiving scholarships.
"I told you that I always wanted to be a teacher, not a basketball coach."@TheUndefeated looks back on the life of John Thompson and all the lives he influenced. https://t.co/xbNEgMqQGr

— ESPN (@espn) August 31, 2020
Since his devastating demise, several sports stars have honored his legacy in the best way they can. Sportscaster Ernie Johnson paid tribute during the "Inside the NBA" show by handing out towels to the guests present.
He also placed the towel on his shoulder, something that Thompson was famous for in his almost 40-year-coaching career. His legacy will undoubtedly live on forever.