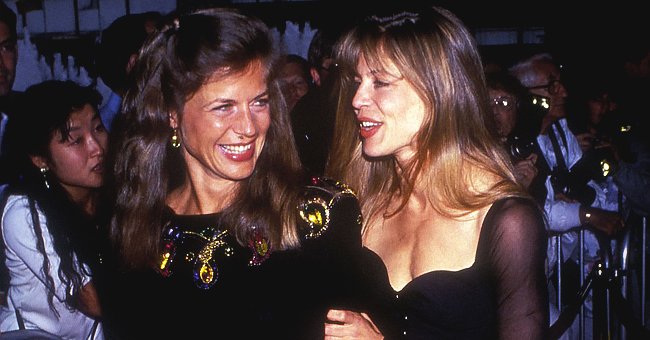 Getty Images
Linda Hamilton's Twin Sister Leslie Died — Quick Facts about the Woman Who Also Appeared in 'Terminator 2'
Actress Linda Hamilton is grieving the loss of her twin sister Leslie H. Freas, who died on August 22 in Mount Laurel, New Jersey. Here are a few things you should know about her sister.
The death of Leslie H. Freas, twin sister of Hollywood star Linda Hamilton, was announced in an obituary published by The Burlington County Times on August 27. According to the outlet, she passed away unexpectedly at 63 years old.
Freas worked as a nurse in both the ER and in hospice care. She was recognized as a "consummate caretaker," who dedicated her life to helping her children and other people's lives.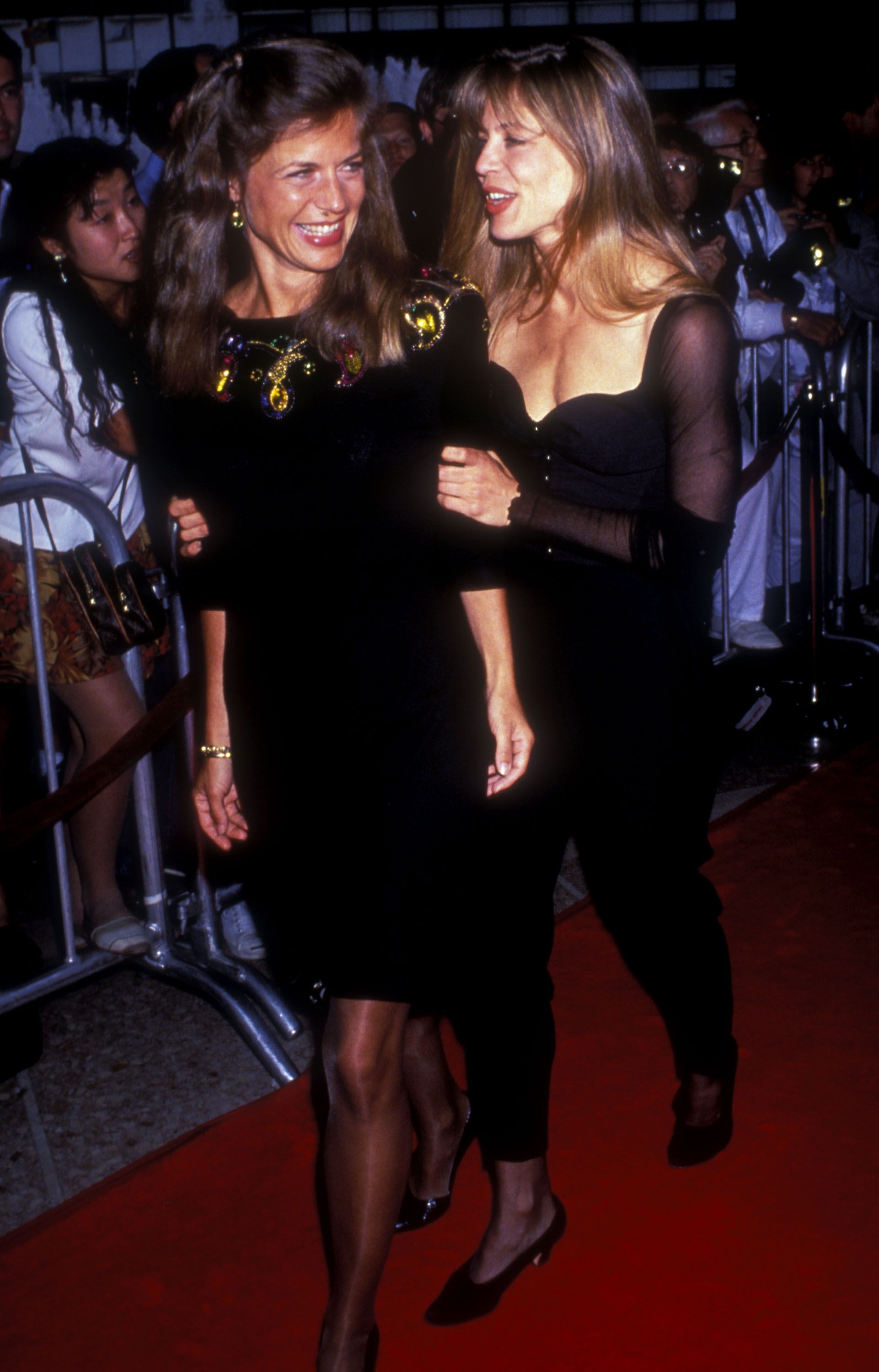 Linda Hamilton and Leslie H. Freas during premiere of "Terminator 2: Judgment Day" at Cineplex Odeon in Century City, CA, United States in 1991. | Photo: Getty Images
Freas's obituary additionally recognized her as an enthusiastic fisherwoman. She was not timid about out-fishing any individual who joined her.
The reason for her passing has not yet been revealed. She is survived by her three children, sisters, brother, stepbrother, and grandchildren.
Hamilton, who has been married and divorced twice, has yet to speak out about the death of her sister publicly. The acclaimed actress is mourning privately.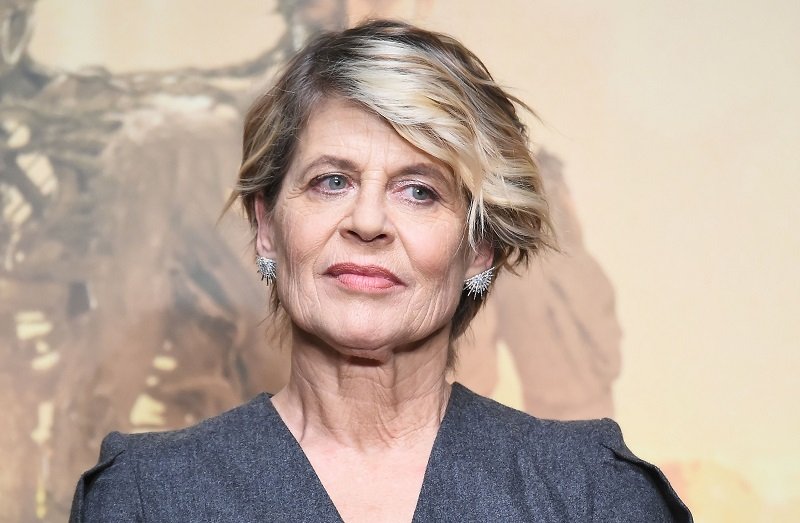 Linda Hamilton on November 5, 2019 in Tokyo, Japan | Photo: Getty Images
Freas had taken part in her in Hamilton's movie "Terminator 2: Judgment Day." She worked as a body double for her sister's character Sarah Connor in a few scenes.
These included the apocalyptic playground dream sequence and the scene where the villainous T-1000 cyborg imitates Sarah Connor.
In 1991, they attended the premiere of "Terminator 2: Judgement Day" together.
Hamilton and Freas were born and raised in Salisbury, Maryland. The twin sisters gave off an impression of being extremely close to one another.
In 1991, they attended the premiere of "Terminator 2: Judgement Day" together. They donned coordinating black outfits and took several photos during the star-studded event.
With big smiles, Hamilton and Freas held each other while posing for photographers. They looked charming on the red carpet.
Meanwhile, Hamilton reprised her role as Sarah Connor in a new installment of the "Terminator" franchise a year ago.
Titled "Terminator: Dark Fate," the movie saw her reunited with her co-star, Arnold Schwarzenegger. It was the actress's first time back in a "Terminator" flick in almost three decades.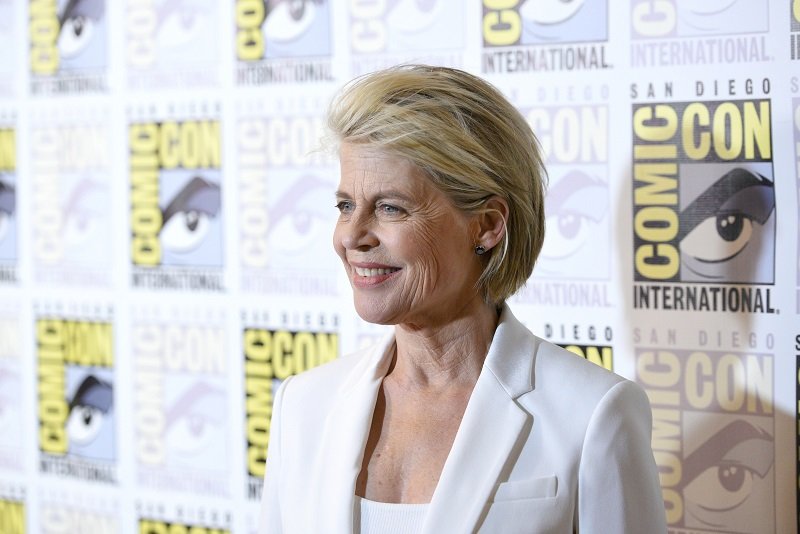 Linda Hamilton on July 18, 2019 in San Diego, California | Photo: Getty Images
The movie did not become a box office blockbuster but most "Terminator" fans loved it. In fact, the sequel scored 70 percent on Rotten Tomatoes.
Since the early 80s, Hamilton has been involved in the entertainment industry when she landed parts in "Shirley," "Secrets of Midland Heights," and "Rape and Marriage: The Rideout Case."
Please fill in your e-mail so we can share with you our top stories!