Kandi Burruss' Daughter Blaze Shows Her Two Tiny Teeth as She Bathes in a Yellow Duck Tub
The "Real Housewives of Atlanta" star's youngest child has grown up so fast we cannot believe she already has two little teeth. The video shows the girl having fun while taking a bath.
44-year-old TV personality and singer Kandi Buruss recently took to her Instagram stories to post a couple of adorable videos she shot while her nine-month-old daughter Blaze was taking a joyful bath.
In the video, the mother of three showed little Blaze during her time in the bathtub as she plays and has fun with her mom. The baby girl appears looking straight at the camera and as she smiles, we can see two tiny teeth that are barely growing.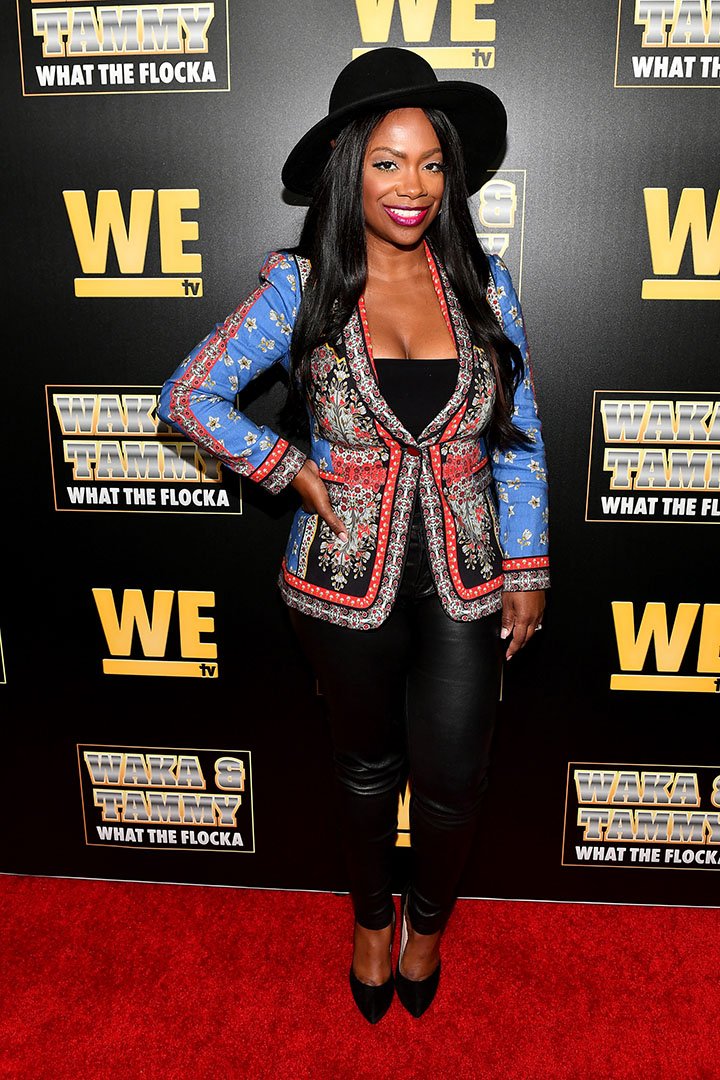 The shot was filmed while the little girl was being bathed in a yellow tub which her mom placed inside her own bathtub. Looking at Blaze reminds us that time goes by so fast, and we are sure that many of Buruss' fans went crazy watching the adorable kid taking a bath.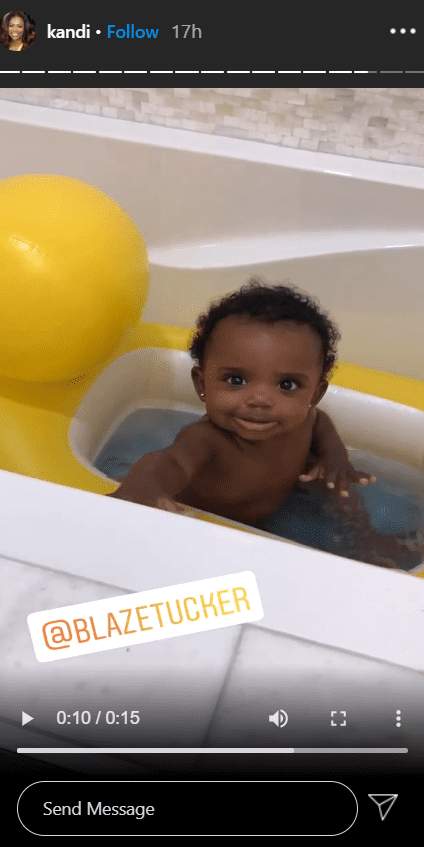 THE FAMILY
Blaze is the second child that the "Real Housewives of Atlanta" star shares with her husband since 2014, Todd Tucker. Their first child is 4-year-old son Ace Wells. The couple's family extends as they each have one daughter from previous relationships.
Burruss is the mother of 18-year-old Riley Burruss whom she shares with former boyfriend and founder of Block Entertainment, Russell "Block" Spencer. Tucker is the father of Kaela Tucker.
While the family is big enough, little Blaze is the one that has been an inspiration for them as well as for her own fans. The girl's community already has over 190 thousand followers on her Instagram page which is managed by her mom, and every single photo is so adorable that we think she was definitely born for the cameras.
SURROGATE BABY
When Burruss had her son Ace back in 2016, she needed to use IVF to conceive, but she underwent lots of troubles during her pregnancy. So by the time she decided to go for her second child with Tucker, they both decided to go through surrogacy.
Burruss has been open about this issue since realizing that it should not be a taboo for any woman to not be able to carry her own children. In fact, the former Xscape singer posted a YouTube video in which she shared her struggles concerning her experience and introduced her surrogate to her fans.