Marisol Nichols' Experience as Undercover Sex Trafficking Agent to Be Made into a TV Series
"Riverdale" star Marisol Nichols has a new upcoming television series under Sony Pictures Television and it is one that is close to her social advocacy.
Marisol Nichols, 46, shared on Instagram about her new project that revolves around sex trafficking issues. The series is about her real-life experience as an undercover sex trafficking agent. She said:
"A blend of two of my passions rolled into one. Truly, a dream come true."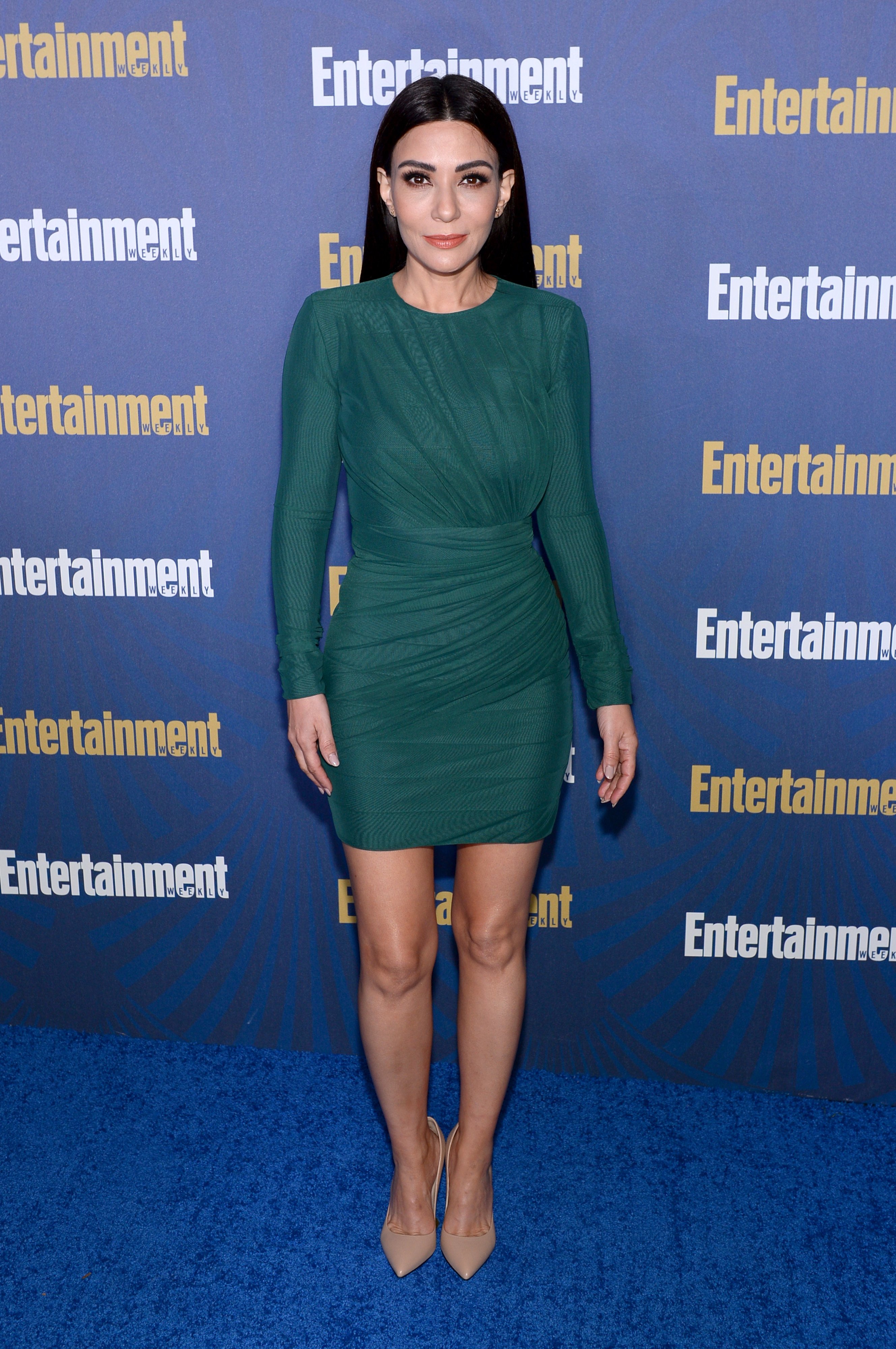 For two decades of acting professionally, Nichols appeared in "CSI: Crime Scene Investigation, Law & Order: Special Victims Unit," and "Cold Case," where she played as one of the police officers.
Before filming the series, the actress would join in real-life operations with homicide police and narcotics detectives as part of her research for her role. 
For her extensive work against sex trafficking, Nichols founded a nonprofit organization called "Foundation for a Slavery Free World."
The "Vegas Vacation" star said she worked as a government agent in the fight against sex trafficking for seven years, a sideline she took to honor her passion while shooting for TV and films on the side.
In 2012, the FBI recruited Nichols to take part in their undercover operations. She volunteered for the FBI's nonprofit group "Operation Underground Railroad" in cooperation with the local law enforcement.
As to why the issue of sex trafficking and child abuse is close to her heart, Nichols revealed that she was a rape victim when she was 11 years old. The unfortunate incident changed her perspective.
Within her volunteer work, Nichols was able to contribute to multiple sting operations not just in the U.S. but also around the world. She would either pose as a parent pimp or as a child targeting sexual predators.
For her extensive work against sex trafficking, Nichols founded a nonprofit organization called "Foundation for a Slavery Free World"  in 2014.
Under the foundation, Nichols would spend her time giving lectures about the issue. It is also her way to amplify her advocacy against sex crimes.
Aside from her public service efforts, Nichols will return for season five of "Riverdale." In the show, the actress plays Hermione Lodge, Veronica's mother.
She previously confirmed she would leave the show for good. But because the show finished early due to the coronavirus pandemic crisis, they were asked to join the new season.
Showrunner Roberto Aguirre-Sacasa also confirmed that Nichols and actor Skeet Ulrich will return on the show's new season to finish their role.
While most fans are excited that Nichols and Ulrich will return to the hit series, their co-stars Cole Sprouse and Lili Reinhart will not be back to each other's arms again for good.
Sprouse broke his silence last month, writing a heartfelt message on Instagram addressed to his ex-girlfriend. It was the first emotional message Sprouse had posted since speculations about their split began.