Jinger Duggar Shares New Photo of Her Daughter Felicity and She Is Already So Big
"Counting On" star Jinger Duggar witnesses the most adorable scene unfold every evening before bedtime, and she decided to share it with her fans.
On Tuesday, Jinger Duggar brightened the day of thousands of her fans with the sharing of a sweet moment. Having settled into a bedtime routine with their daughter Felicity, the pregnant mom shared how it ended up working for them.
Getting ready to welcome another daughter with her husband Jeremy Vuolo, Jinger's due date is sometime in November. The couple can't wait to welcome her to the family, especially after their previous heartbreak.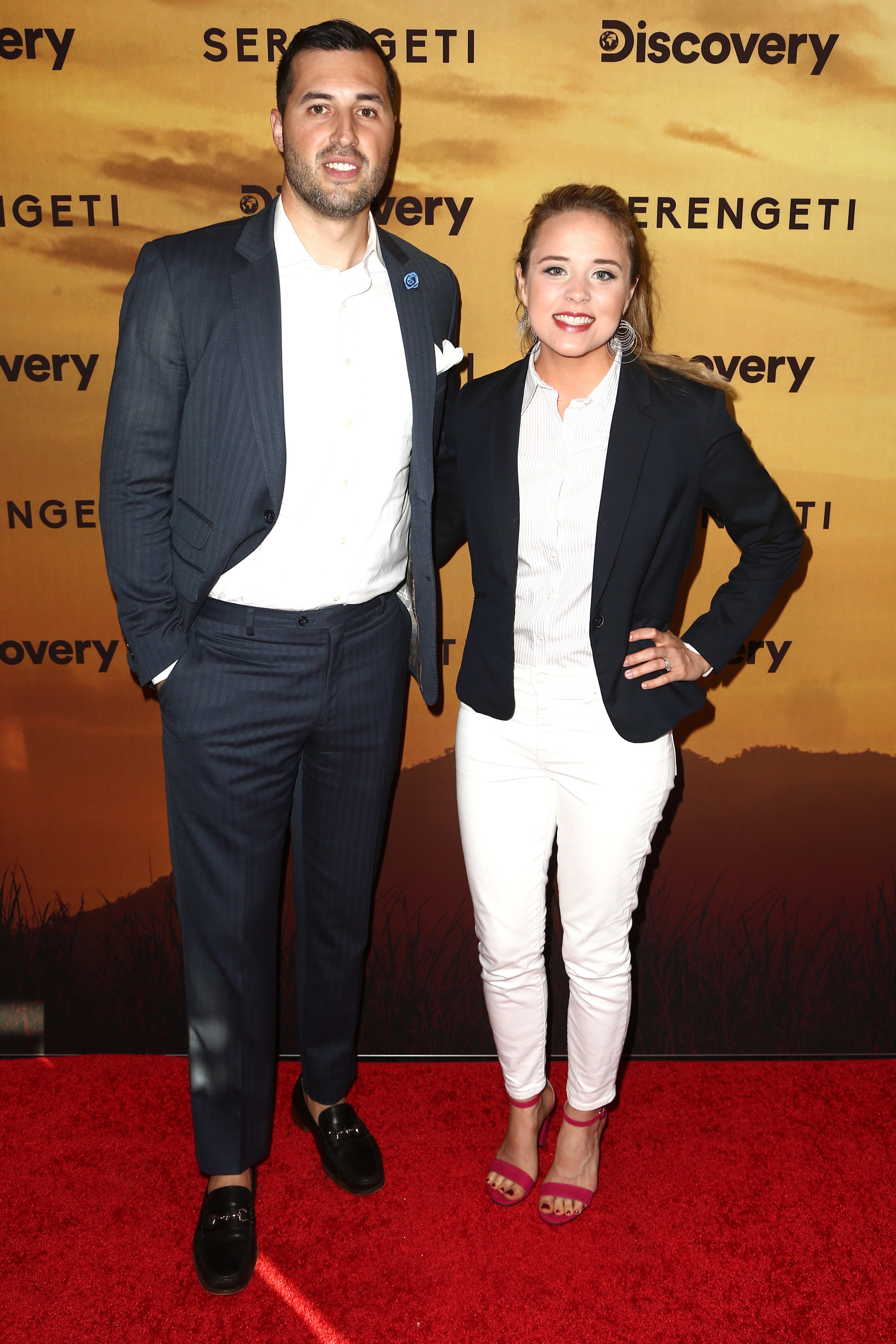 BEDTIME 
Sharing that bedtime became the favored time of their day, Jinger posted a picture of Jeremy and their 2-year-old daughter Felicity sitting next to him on the couch as they read together.
Elaborating on the adorable moment between father and daughter in the heartwarming snap, Jinger wrote:
"She loves brushing her teeth, reading her big picture story Bible, and praying with us each night before bed."
THEIR EARLIER HEARTBREAK
When Jinger and Jeremy shared in May that they are expecting their second child to be born in November, they also opened up about their previous loss. 
The couple had just shared news of their pregnancy with family and close friends when Jinger started experiencing "concerning" symptoms only a few hours later. When she went for an ultrasound the following day, it showed that Jinger had tragically miscarried. 
SOON A FAMILY OF FOUR
However, the couple is very excited about the new addition to their family, a family they've always wanted to build. After getting engaged in July 2016, they wasted no time and officially wed in style four months later on November 5, 2016.
At the Cathedral of the Ozarks at John Brown University in Siloam Springs in front of almost a thousand of their friends and family, Jeremy and Jinger tied the knot during a beautiful ceremony.
A SIMILAR EXPERIENCE IN THE FAMILY
Just last month, Joy-Anna Duggar Forsyth gave birth to her second child with husband Austin Forsyth, but like Jinger, she suffered a miscarriage last year.
Elated to officially be a mother of two, Joy-Anna is happy that the "crazy" pregnancy months are behind her nonetheless.