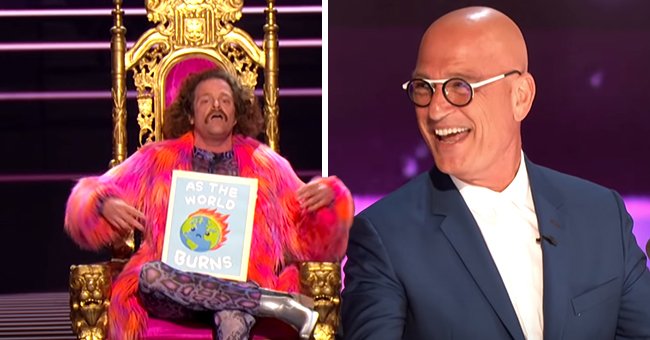 YouTube/America's Got Talent
Watch 'America's Got Talent' Comic Roast Judges and Terry Crews with His 'Bedtime Story'
Stand-up comic Alex Hooper roasted "America's Got Talent" judges and host Terry Crews with a hilarious bedtime story at the live quarterfinals show. Unfortunately, not all the judges enjoyed his cruel jokes.
Dressed in a patterned jumpsuit underneath a bright fur jacket, Hooper explained that he would read a bedtime story titled "As The World Burns" rather than tell jokes.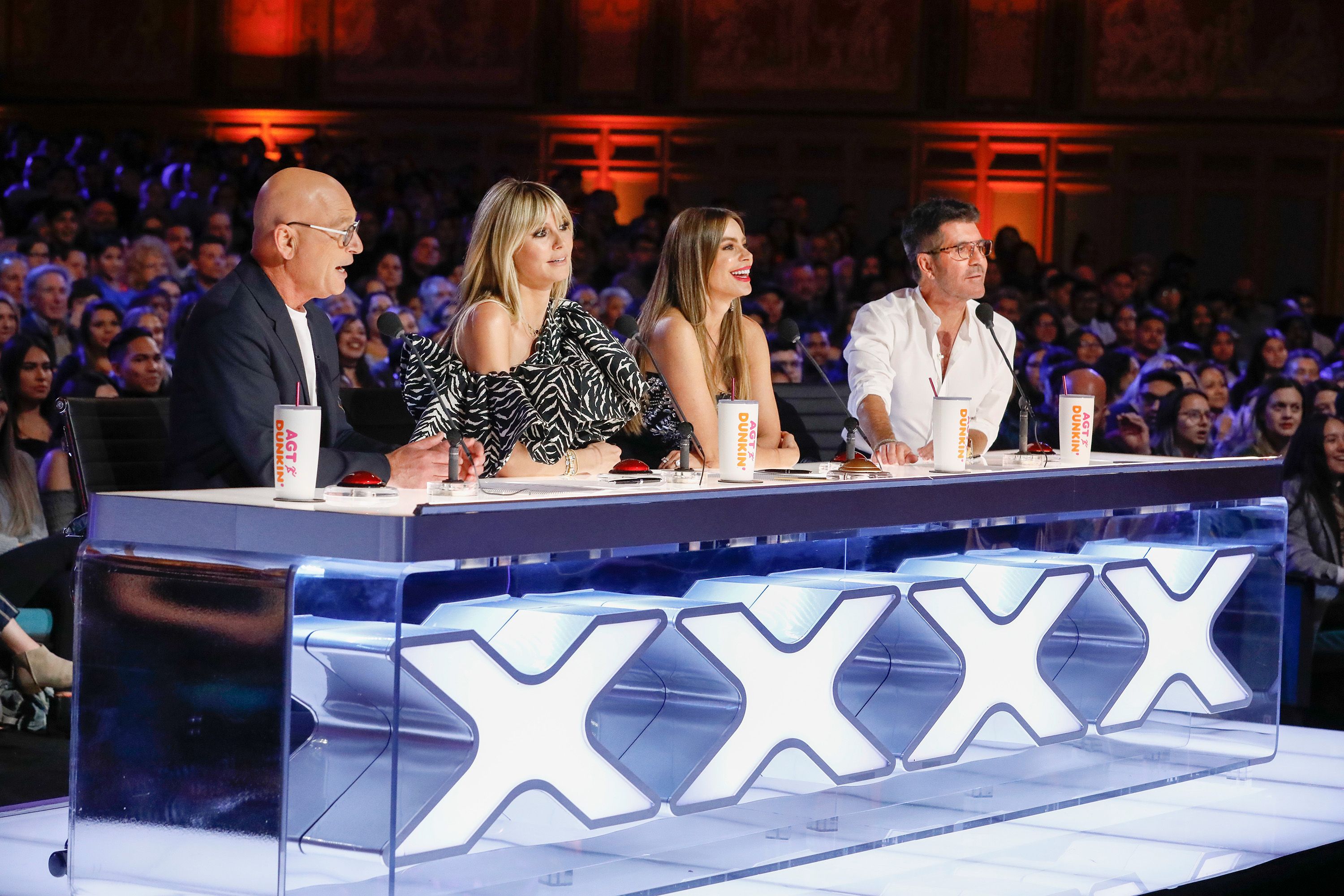 Howie Mandel, Heidi Klum, Sofia Vergara, and Simon Cowell during the "America's Got Talent" Episode 1501 March 02, 2020 | Photo: Getty Images
Rhyming his words, he began with host Terry Crews praising his several talents before insinuating that the actor was compensating for something. He teased that the "Everybody Hates Chris" star was old and compared him to "ancient spice."
Hooper received praise from Mandel, who compared him to the late Don Rickles. However, the other two judges didn't agree with him.
Next on Hooper's list was Howie Mandel, who seemed to be the only judge feeling Hooper's roast. He likened the 64-year-old to Mr. Clean and said he looked like a turtle who had been burned alive.
Mandel laughed to the joke, admitting he did look like the turtle in the storybook before the comic moved on the Klum. Taking a jab at the former model, Hooper said:
"Heidi, you're a wonderful mother, it's easy to see -- at least that's what your six nannies were paid to tell me."
Klum took the joke gracefully as she corrected him, saying she actually had seven nannies. He also referenced her third marriage to Tom Kaulitz.
Last on the list was Sofia Vergara, who didn't take Hooper's joke too well. He complimented the "Modern Family" star for looking lovely before teasing her about her bra. He took his cruel jokes a notch higher when he said:
"It takes you hours to get ready, so I'm not trying to be mean, but who did your makeup, a drunk drag queen?"
He then compared the actress to a rodeo clown, saying that would be her next job after Hollywood kicker her out. Before concluding, Hooper didn't fail to take a jab at Cowell, who was absent from the live shows due to a back injury he suffered.
The comic hoped for Cowell's recovery to be as fast as his speed bike before saying the strict judge would be in an urn by the time his young son graduates.
After his performance, Hooper received praise from Mandel, who compared him to the late Don Rickles. However, the other two judges didn't agree with him.
Vergara, in particular, was unhappy with Mandel's verdict, saying he was negative. After the show, the judges spoke to ET Online, and the Colombian actress opened up about how she felt, saying:
"It was not the guy who was bothering me, it was that Howie was enjoying it!..."
O'Neil, who was her on-screen husband, joined in the "America's Got Questions" segment of the live quarterfinals results show.
It was a lovely reunion for the co-stars as the 74-year-old was away in Hawaii. The duo caught up on past times with O'Neil taking a few playful jabs at Vergara before telling her how much he loved the show.
Please fill in your e-mail so we can share with you our top stories!