Mason Reese's Girlfriend Is Twice Younger Than Him — Facts about the Former Child Star
Former child actor Mason Reese, who appeared in different TV commercials in the 70s, is currently in a relationship with model Sarah Russi. She is almost three decades younger than him.
Born in April 1965, Mason Reese's heyday in the entertainment industry took place between 1969 and 1984, as it was the period of time when he appeared in more TV commercials.
Reese and Russi have defended their love more than once.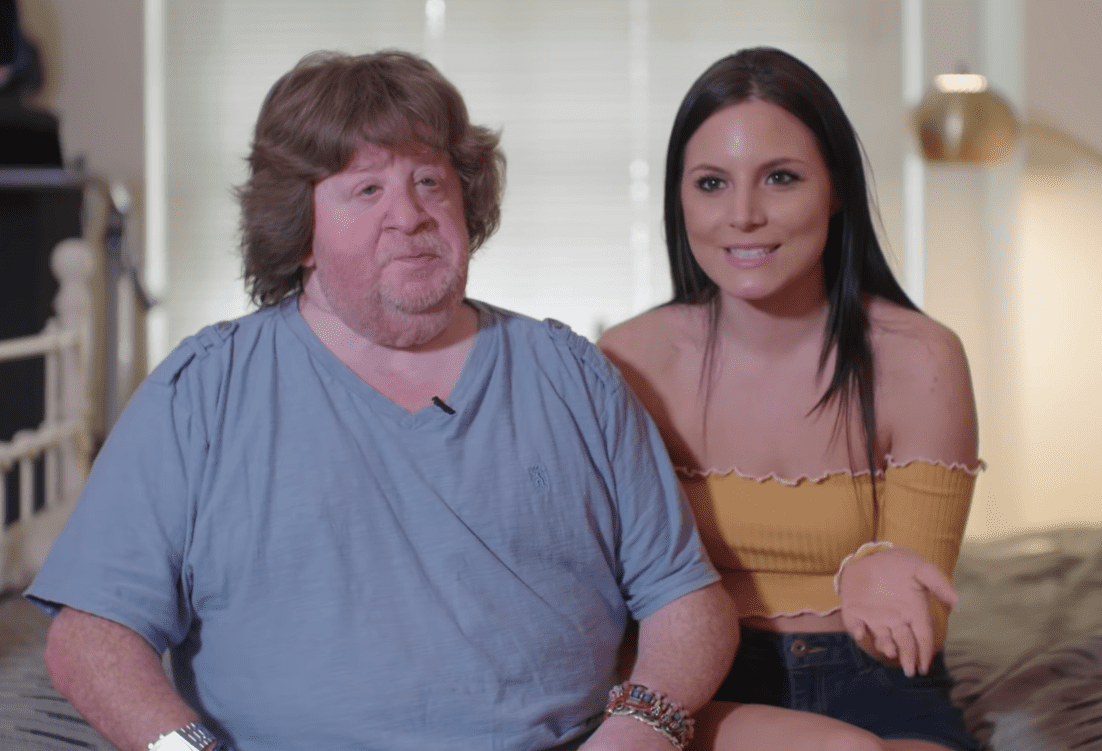 MASON REESE'S CAREER IN COMMERCIALS
While the most famous are the ones he shot for Underwood Deviled Ham, Dunkin' Donuts, and Post Raisin Bran, Reese has appeared in over 75 TV ads.
Apart from that, he was a regular guest in several talk shows due to his incredible charm and sense of humor. On the "Mike Douglas Show," for example, Reese went on to appear more than 25 times.
Although he is mainly known for his many TV commercials from the 70s, Reese has also taken a few acting gigs in films and short movies. In 1977, for instance, he worked in "Mason."
Most recently, in 2017, he served as an actor and co-executive producer of another made-for-TV movie titled "Life Interrupted." At the moment, he is basically retired from the entertainment industry and, instead, has been running several restaurants in the New York City area.
MASON REESE'S GIRLFRIEND
The former child star has been making headlines again in recent years due to his relationship with model Sarah Russi, especially because of their 28-year age-gap.
During an interview with "This Morning," the couple revealed that Russi heard about her now-boyfriend while talking to one of her friends.
She then searched for some information about him online and watched some of his commercials on YouTube, and then Russi considered that he would be a good connection to have, so she sent him a friend request on Facebook.
After chatting for a while, they met for the first time at a convention Sarah was at, and they hit it off almost immediately. The model pointed out that she ditched the man she was dating at the time to be with Reese. He said:
"I didn't think that this really beautiful, young adult model would find anything remotely fascinating about a 54-year-old old man."
MASON REESE AND SARAH RUSSI DEFENDING THEIR RELATIONSHIP
The night of their first meeting, Mason Reese promised her that he would call her every day while they were apart, and he did it. From that point on, they have been almost inseparable. The couple is currently living together in New York.
Unfortunately, their uncommon relationship has been heavily criticized online by people claiming that it's all a set-up. However, both Reese and Russi have defended their love more than once.
During an episode of "Love Don't Judge," the model confessed that she thought he was the "most adorable person" in the world as soon as she laid eyes on him. Apart from that, Russi admitted that she likes older men because they are more mature.
Reese pointed out that although he considers himself a fun person to be with, he thinks that he is outside of Russi's league, so when he learned that she was interested in having something serious with him, he was as shocked as everybody else.
IT'S NOT ABOUT HIS MONEY
Some of the critics of their relationship claim that she is with him for his money, but the model has made it clear that, if she wanted to, she could date other wealthy people.
Reese also confessed that his girlfriend has never asked him for money during their time together, something that seemingly proves that their connection is real.
Another interesting aspect of this singular couple is that Russi does adult and webcam modeling, and even though Reese gets a bit uncomfortable with it, he fully supports her because he knows that it's a show and that the "real Sarah" is not the only performing in front of the cameras.
At the moment, Mason Reese and Sarah Russi are still together, and they don't worry about what people think. He added that, although they are lovers, he believes that they are good friends, as well.