Robby Benson Is Now 64 and a Proud Dad of Two Kids — inside the Former Teen Idol's Life
Robby Benson, who became a teen idol in the '70s, was apparently not taken seriously in Hollywood. However, after leaving the industry, he proved to be much more than a pretty face and has become a notable actor and director.  
At first, the name of 64-year-old veteran actor Robby Benson might not ring a bell. However, as one of the major '70s teen idols and the voice of Beast in Disney's 1991 animated film, "Beauty and the Beast," he is immediately recognizable.
Besides being an actor, Benson is also a director, an author, a songwriter, and a writer of musicals and screenplays. He was in a discarded scene for Francis Ford Coppola's "The Godfather Part II," auditioned for the role of Luke Skywalker (which he obviously did not get) in "Star Wars," and became so famous with his characteristic Beast voice that he usually gets asked to say something for his fans' phones.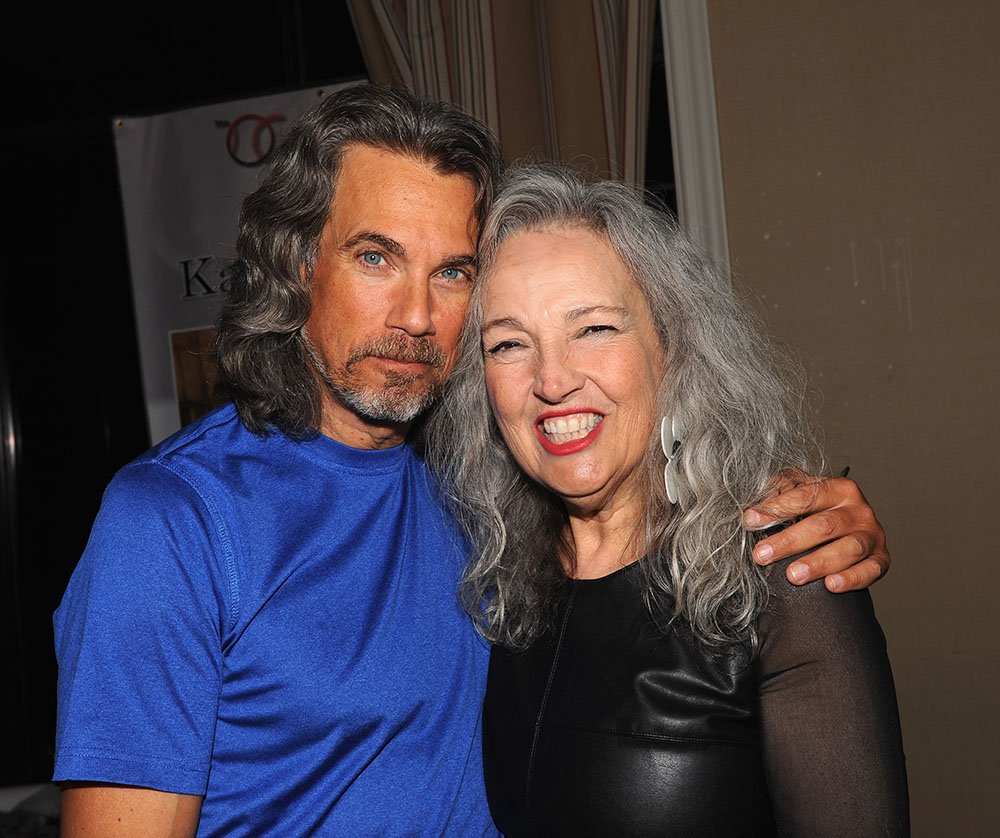 His film credits include "One on One" (1977) and "Ice Castles" (1978). Besides Disney's classic story, Benson also played voice roles in the videogames "King's Quest VI: Heir Today, Gone Tomorrow" (1992), and "Kingdom Hearts" (2002). He also directed TV episodes for "Friends" and "Ellen."
FROM THE ROOTS
Born Robin David Segal on January 21, 1956, in Dallas, Texas, Benson was welcomed into a house that was familiar with the theater. His father was screenwriter Jerry Segal, and his mother, Ann, was an actress. Though Jerry worked in the cotton business, they were all committed to the theater life.
My guy in his studio scoring Zephyr Benson's writing starring directing debut feature film @SOTompkins 2014 release! pic.twitter.com/BLxQaED57Z

— Karla DeVito (@KarlaDeVito) February 21, 2014
The director-to-be was used to watching his parents work with actors, musicians, and other writers, and by age 5, he was on stage for the first time. At 10 years old, the future teen idol's last name was changed to his mother's maiden name because his parents thought it was more appropriate for the stage business.
TEEN IDOL
In his childhood, Benson landed acting roles in commercials, soaps, and on Broadway, but it was by age 17 that his career took off with his first screenplay "One on One," which was co-written with his father. The following year, in 1978, he was cast in "Ice Castles," which confirmed his status as a preteen and a teen girls' favorite. 
Happy birthday, @Robby_Benson!

The actor, voice artist (Beast in #BeautyAndTheBeast) and director ( #Friends ) is 64 today! And still 🔥#RobbyBenson pic.twitter.com/ASXIW5a1oE

— getTV (@gettv) January 21, 2020
During an interview, Benson explained that he felt fortunate to have grown up in theater, something that taught him to survive in show business. He considers that growing up on TV makes some people lose perspective since you need to look cute and learn some lines. But talking about his life as the teen idol he was, he said:
"The best thing is interacting with people. (...) It was really funny, I never thought of myself as a star."
Though he enjoyed his teen-idol years, he did not get too involved with the Hollywood scene, and while on set, he was always eager to learn about technical specifics and creative processes with cinematographers. He also spent time writing scripts and learning the business.
My wife, the stunning @KarlaDeVito, is one of my greatest #motivations each and every day. xoxo pic.twitter.com/owjvO4NWJ7

— Robby Benson (@Robby_Benson) August 22, 2016
PERFECT COUPLE
The actor and director has been married to his wife, 66-year-old actress and singer, Karla DeVito, for 38 years. They met in 1981 when she played Mabel and he played Frederic on Broadway's "The Pirates of Penzance." Less than a year later, in July 1982, they tied the knot.
After being a rock singer in the late 70s with the band Meat Loaf and returning to Broadway, DeVito fell in love with Benson and they have not been apart ever since. "Karla's so much a part of who I am and how I think, she's made my soul better," the actor said about his wife. 
Today, the couple share two children, 27-year-old son Zephyr, who has been following his father's footsteps, and 34-year-old daughter, Lyric, a singer and mom of two kids. Lyric's kids, Kingsley and Aurora, made Benson and DeVito two proud grandparents.
AFTER HOLLYWOOD
Over time, critics had no mercy on Benson. Though he later admitted not doing his best when he should have, Hollywood underestimated his talent, which they thought was hidden under his blue eyes. When he felt he was put aside, he decided to take another path in the industry and turned his life upside down.
Benson took his family and left Hollywood to teach filmmaking at the University of South Carolina. He later became a professor at the New York University's Tisch School of the Arts, Indiana University, Appalachian State University, California Institute for the Arts, and UCLA. 
Yep, my kids are talented. #ProudDad https://t.co/9jsgHnAm82 Way to go, Zephyr! pic.twitter.com/8gXMe9wOCd

— Robby Benson (@Robby_Benson) September 1, 2016
At USC, Benson produced a romantic comedy, "Modern Love," that was used for teaching purposes. It would, however, pave the way for him to direct and produce many other films for personal projects, commissioned works and works for educational purposes. He also received an honorary doctorate in fine arts from USC.
HEART ISSUES
When the actor was 28 years old, he underwent what would be his first of four heart surgeries, to correct a defective aortic valve he had since birth. This was a significant breaking point in his Hollywood career, so around this time, he left the screen for a while.
To openly talk about this difficult chapter of his life, in 2012, Benson published a book called "I'm not dead...yet," which explains his journey and life lessons from his heart issues.
He had also previously published a book in 2007 named "Who Stole the Funny?" which was written right after he decided to leave the Hollywood industry. In 2019, and after being offscreen for 8 years, he starred in the Hallmark Channel film "A Feeling of Home."