Tammy Rivera's Daughter Charlie Celebrated Her 15th Birthday with a Glamorous 'Beauty and the Beast' Party
Tammy Riviera's daughter has just turned 15, and her mother has thrown her an extravagant "Beauty and the Beast" party. 
Tammy Riviera had spared no expense when it came to her daughters Quinceañera, throwing her an extravagant "Beauty and the Beast" themed party. 
Charlie, who turned 15 on Monday, shared pictures and videos from the event, which included three outfit changes. 
The party which has held at the "Gleaming Event Hall" in Atlanta was fit for a princess featuring a choreographed dance performed by the teenager and her friends. 
Her mother, who shared the event with her fans on social media, thanked the event planners "Dazzle Me Parties" as well as the venue. She said,
"The most beautiful Quinceañera I've ever seen @tammiesangel...Can't believe you are 15! Thank you @gleamingeventsatlanta for your beautiful space, time and energy you put into my baby Quinces, it was stunning."
The event also saw a touching moment when Waka Flocka and Charlie took to the dance floor to share a father-daughter moment. 
It was clear to see that the pair have a special relationship, and it is one that has also evident on the WeTV reality series, "Waka & Tammy: What The Flocka."
Her mother returned home to find out that Flocka had also been out, instead of looking after their daughter.
During the episode of the reality show, Charlie, who Rivera had from a previous relationship, had teamed up with Flocka to go behind her mother's back and meet up with friends, despite being grounded. 
Her mother returned home to find out that Flocka had also been out, instead of looking after their daughter, and even worse Charlie had come back with a different hairstyle, leading to a confrontation between the mother and daughter. She said, 
"What type of daughter are you? You're on punishment for another week since you want to lie for him, and you went out with your friends and got your friend to do your hair."
When @MzFlame_86 catches Charlie and @WakaFlocka in a lie, things get heated. 🤯 #WakaAndTammy pic.twitter.com/97MqJYEeU7

— WE tv (@WEtv) March 23, 2020
The reality star then added an extra week of punishment for her daughter and even removed the braids from her hair, chasing her around the house with scissors until she managed to cut them off. 
While the punishment may seem extreme, many fans agreed with the mother, criticizing Flocka for being more interested in being friends than parenting.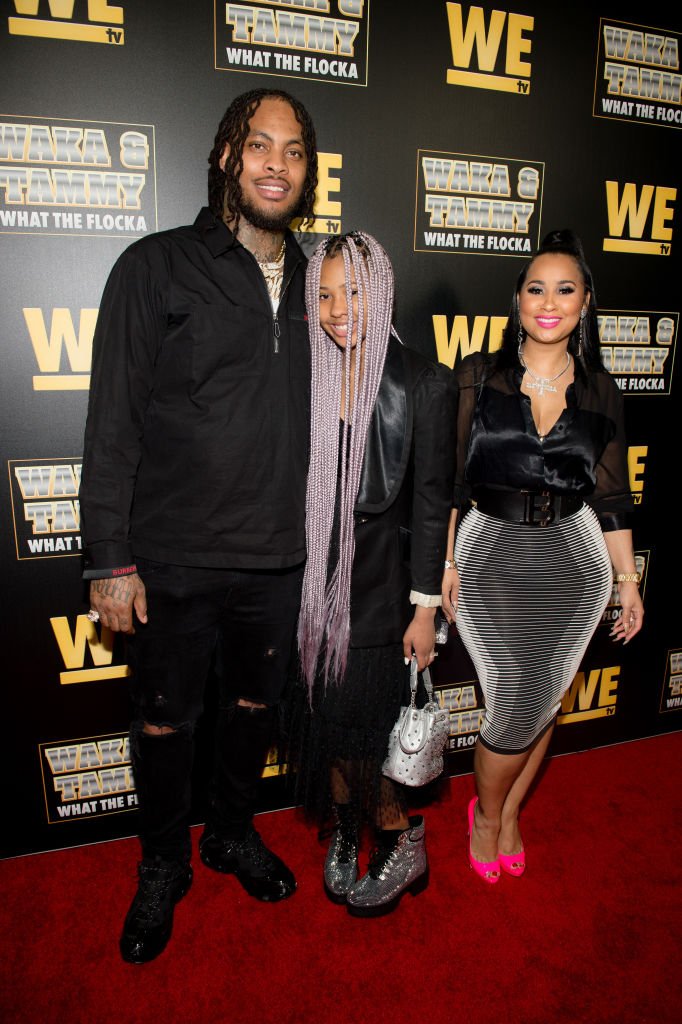 However, the relationship between the mother and daughter is a close one with Tammy, even
releasing
a song in honor of her daughter. 
During an interview in 2017, the reality star revealed that Charlie was her complete opposite of her, calling her more rebellious.