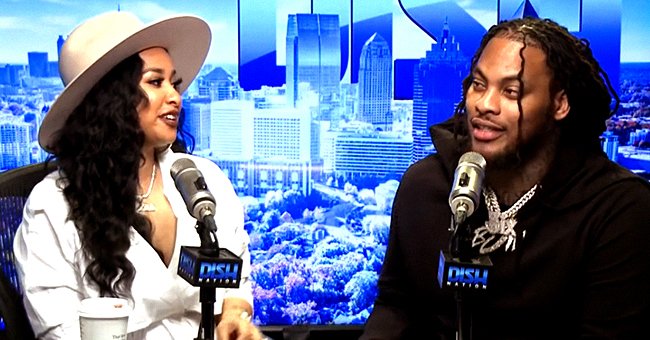 Youtube/Dish Nation
Waka Flocka Flame from LHHATL Explains Why He Feels Married Couples Don't Need a Prenup
"Money could never stand on the pedestal as love," Waka Flocka Flame said as he defended his decision to skip the prenup when he married Tammy Rivera.
There's a reason Waka Flocka Flame doesn't have a prenup with his wife Tammy Rivera and he opened up about it in a recent interview.
The rapper who married Tammy six years ago previously claimed he stopped speaking to friends who questioned why he refused to have a prenup. But today, he clarified why he doesn't see this as a necessity.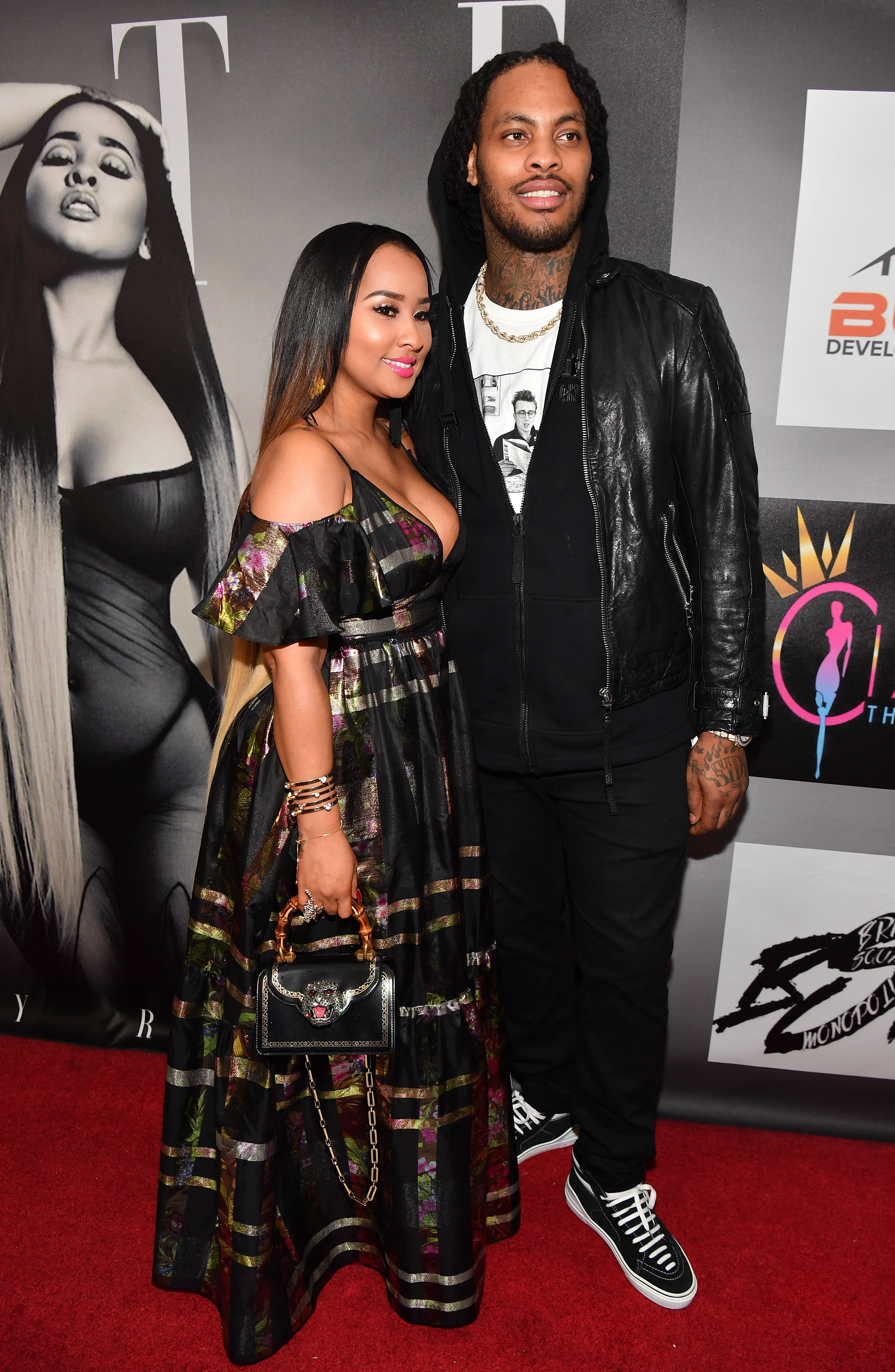 Tammy Rivera and Waka Flocka Flame at the EP Release Party of "Fate" in April 2018. | Photo: Getty Images
ON LOVE AND MONEY
Speaking on Dish Nation, Waka shared his views on love and marriage and why a prenup should never have anything to do with it. "For me, love doesn't stand on the pedestal as money, and money could never stand on the pedestal as love," the 33-year-old said.
"Some days I hate my wife. Some days I love her... She's worth fighting for."
Waka further explained that money shouldn't be equated with love or with a person's color or shape. "If I marry you and I'm this rich guy, you rich too," he insisted. "But I'm supposed to be the man that makes your spirit rich."
Waka thinks this is the reason why many marriages go wrong. "People look at the money and don't pay attention to the spirit," he said. For him, if his wife is enriched in spirit, she could be far richer than him in the financial sense.
THEIR NEW SERIES
Waka and Tammy recently launched their new series, "Waka & Tammy: What the Flocka" where fans get to see the ins and outs of their marriage.
In a trailer released in February, Waka told his audience, "Some days I hate my wife. Some days I love her... She's worth fighting for." The pair admits they're opposites in their parenting styles which leads to a lot of arguments but they always pull through because they love each other.
THEIR LOVE STORY
Waka and Tammy first met in 2011 at a bar in Miami. Tammy recalled to The New York Post how Waka knew he was going to marry her from the first time they met and told her so.
The couple eventually eloped in 2014. But in 2016, Tammy left Waka after discovering he was unfaithful multiple times. They later reconciled and renewed their vows in Mexico in 2019. The dream wedding was a promise Waka made to Tammy if they reached the five-year mark.
Tammy has a daughter, Charlie from a previous relationship. But Waka loves her like his own. On their wedding day, Waka gifted both with diamond rings.
The "Love & Hip Hop Atlanta" stars intend to have their own children someday. Waka hopes to have twins while Tammy's wishing for a healthy boy.
Please fill in your e-mail so we can share with you our top stories!