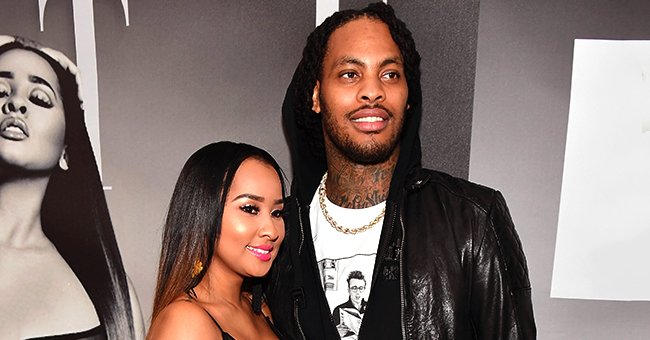 GettyImages
Waka Flocka and Tammy Rivera of LHHATL Fame Share Touching Messages to Celebrate Their 6th Wedding Anniversary
Waka Flocka and Tammy Rivera paid tribute to each other on their 6th wedding anniversary with sweet posts. The couple that survived Waka's infidelity had the "perfect" words for one another.
Waka Flocka and Tammy Rivera described each other as "perfect" as they marked their 6th wedding anniversary. In separate posts, the hip hop stars shared sweet messages for one another. Waka celebrated being married to his "best friend" while Tammy vowed to "give up everything" for her husband.
It's been a long road to six years for Waka and Tammy who had their share of bumps along the way. They almost called it quits at one point but thanks to their determination to work things out and a stint on "Marriage Boot Camp," they've made it this far. They even had a vow renewal on "Waka and Tammy Tie The Knot" and that seemed to have sealed their happy ever after.
TAMMY'S MILESTONE MESSAGE
Tammy celebrated their recent milestone with a slideshow of videos and photos that speak of their love and craziness. Six years married and nine years together is how she described their union as she lauded her "handsome, annoying, loving, affectionate, wish washy Gemini husband!"
"I want you to know you are perfect," she adds. "I would give up everything I have including the cloths on my back for you if you ever needed it."
Waka stepped out of their marriage, forcing Tammy to call it quits in 2016.
WAKA'S ODE TO TAMMY
Meanwhile, on Waka's social media corner, a photo from their wedding day graced his post. Then he penned an ode to his wife that would make other wives' hearts melt.
"I always said to myself when I was a kid... "I'ma marry my best friend". Now look at us...6yrs in, with a teenage daughter and two frenchie's ? #WeYoungOld with a bright ass future ahead of us."
Waka goes on to reveal that Tammy is about to launch her first album as he drops his last. He also announced their new show "This is Our World" which will premiere in March on WeTV.
"When I say you perfect I mean you perfect. Love is what we really be in, our own world on our own time," he says at the end of his message.
Tammy Rivera and Waka Flocka at the release party of Tammy's "Fate" EP in April 2018. | Photo: Getty Images
THEIR LOVE STORY
Waka, whose real name is Juaquin James Malphurs first met Tammy in 2011 in Miami. He had a gig there and Tammy was vacationing with friends. Sparks flew immediately as Tammy recalled Waka telling her over drinks that night that he would marry her one day. The couple did end up getting married and Waka helped Tammy raise her 13-year-old daughter, Charlie.
But years down the road, infidelity reared its ugly head. Waka stepped out of their marriage, forcing Tammy to call it quits in 2016. However, after six months, Waka did some growing up and the couple reunited.
The rapper admitted, he cheated but he wasn't a serial cheater. He also recognized that he needed to lose Tammy in order to find his way back to her. "I always knew Tammy was the one. I just wanted to know how long I could have fun," he said.
FAR FROM PERFECT
With Waka done playing and Tammy forgiving him, it's been smooth sailing since. And what a happy picture they make today. Though they each believe they are perfect for each other, they accept that their story isn't perfect.
Waka said it best when he told the New York Post last year that they're not looking to be the perfect example for married couples. Instead, they are proof that anything can happen when you're looking for love.
Please fill in your e-mail so we can share with you our top stories!