Kyle Chrisley Wishes Nanny Faye Chrisley a Happy Birthday with a Rare Photo of Them Together
Todd Chrisley's son, Kyle, made sure to make Nanny Faye feel special on her birthday with a sweet tribute to the "most incredibly" woman he is grateful for having in his life.
"Chrisley Knows Best" star Nanny Faye is celebrating her birthday, and her grandson Kyle reached out with a sweet tribute to celebrate the special day.
Kyle Chrisley had been relatively quiet on social media over the last couple of months, as he is getting his life back on track following a long battle with substance abuse and losing custody of his daughter, Chloe.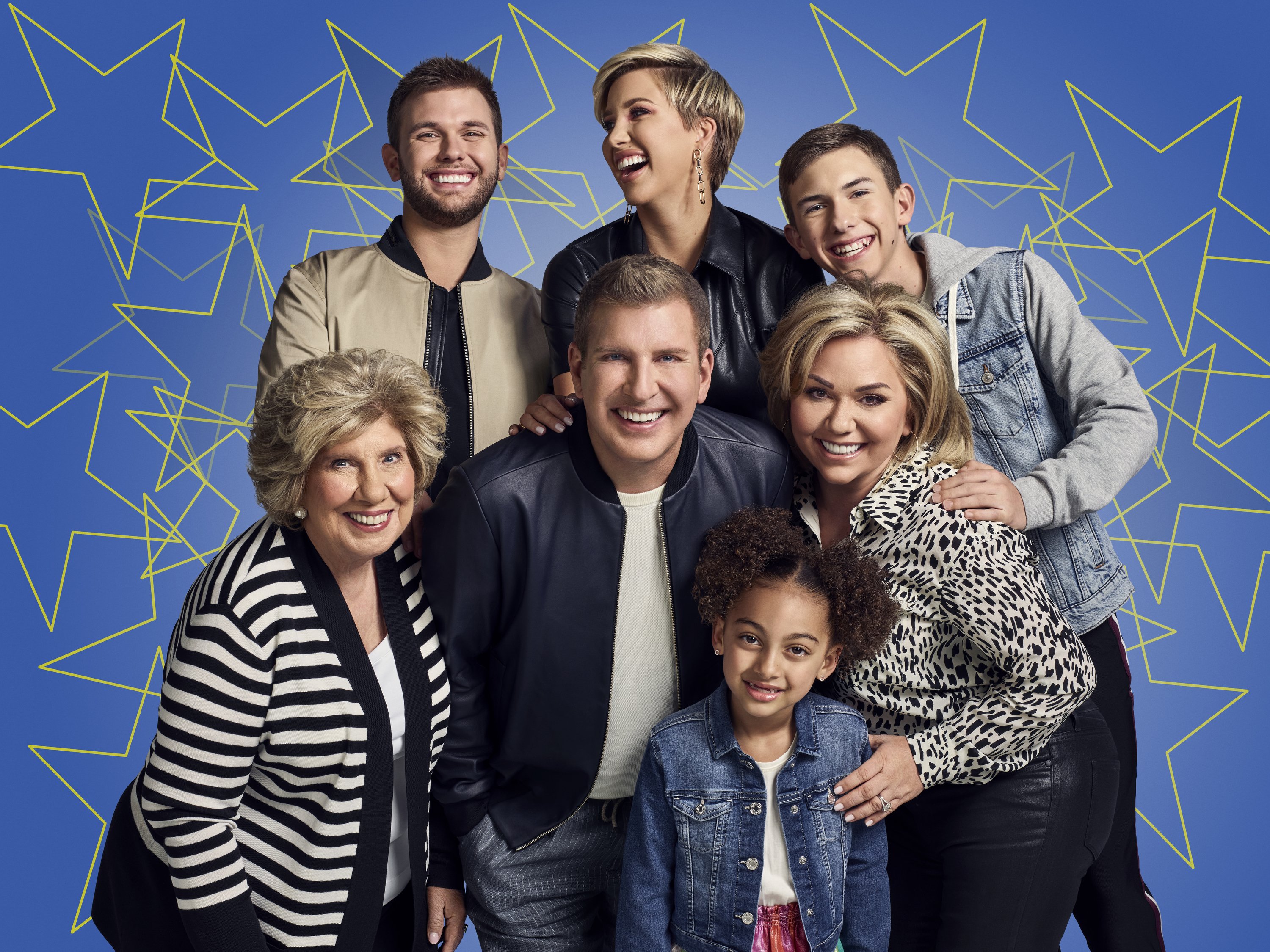 BIRTHDAY WISHES
Wishing Nanny Faye a Happy Birthday, the 28-year-old son of reality star Todd Chrisley posted a sweet picture of them together and a glowing tribute that showed how much he appreciates having her in his life.
"Happy Birthday to the best Nanny and the most incredible woman to ever walk the earth. I love her more than words could ever tell and can't even imagine what my life would be like without her," Kyle gushed on social media.
HIS FIRST POST IN OVER A MONTH
The loving wishes to Nanny Faye came almost two months after Kyle's last post on Instagram. In July, he proudly posted a picture taken with his daughter Chloe, who's been living with his parents.
The father-and-daughter duo smiled happily for the camera, and Kyle couldn't help but share how he felt about Chloe and wrote:
"Isn't she the cutest thing you've ever seen?"
PASSED STRUGGLES
During an interview last year, Kyle and Todd candidly spoke about his challenges with addiction - the reason Todd now has full custody of Chloe.
Kyle reached a low point when he landed in the hospital last year after an attempted suicide. The attempt was a side effect of the medication Kyle took at the time, but his doctor since made the necessary adjustments.
Todd used to share custody with Chloe's mom Angela Johnson,  but once she got arrested for allegedly committing fraud, Todd got full custody of his granddaughter.
NANNY FAYE
Through the seasons of "Chrisley Knows Best," Nanny Faye progressively featured more on the show and soon became a fan favourite. The reasons for her adoration is well-deserved, as she demonstrated in a recent teaser for an upcoming episode.
According to Nanny Faye, she already received a present, and it's big and yellow, and by the time she delivered one of her famous one-liners, she had everyone laughing.
Nanny Faye drove up to the Chrisley house in a big brand new yellow Hummer, and reactions were mixed, to say the least.