See Kristen Bell and Her Kids' Sweet Tribute to Dax Shepard on His 16th Sobriety Birthday
American actress Kirsten Bell shared a picture of a lovely card her daughter made for her husband, Dax Shepard, on the 16th anniversary of his sobriety. 
Actor Dax Shepard committed to a sober lifestyle 16 years ago, and on the anniversary of the occasion, his daughter celebrated with him in a unique and adorable way. Shepard's wife, Kristen Bell, shared the sweet and charming card their daughter made, on Instagram. The caption read: 
"Today is my husband's 16th sobriety birthday. My daughter woke him up with this sign, and a sketch of the one and only Ronald…"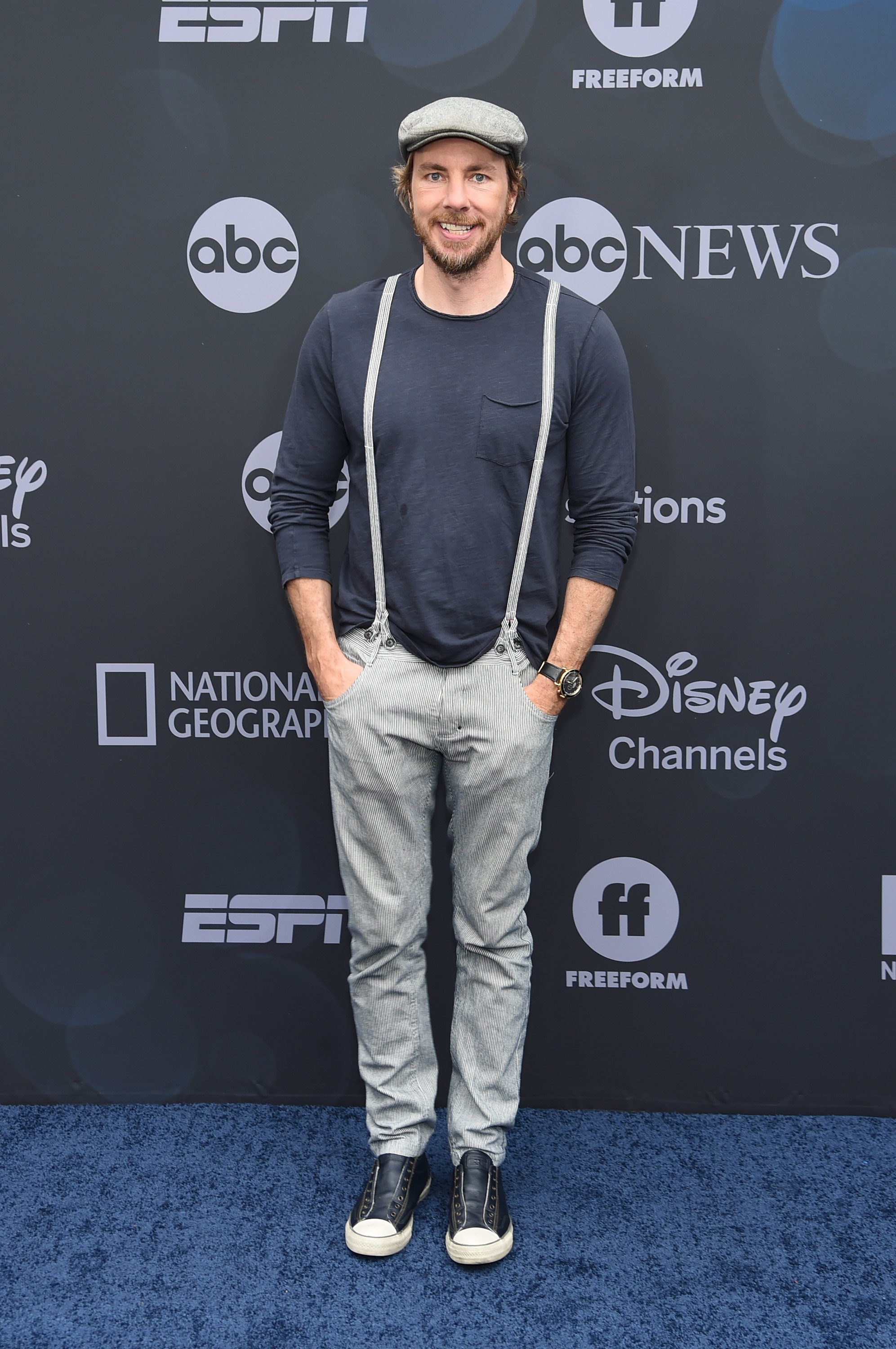 The lovely card, which was made with a plain white paper, had the words, "Happy Sobriety birthday Daddy" written on it with a red marker. Kirsten further explained in her caption that the gift is absolutely random but also perfect.
The sweet tribute meant a whole lot to the family. Kirsten also wished her husband a happy celebration, thanking him for dedicating his life to a hard and wonderful work of sobriety.
Many actresses like Mandy Moore and Octavia Spencer praised Shepard in the comment section of the post. One fan acknowledged that it was a great thing for the family to celebrate.
The adorable couple got a scare recently after Shepard was involved in a motorcycle accident. 
Over the years, Shepard has remained upfront with respect to his comeback from an addiction to drugs and alcohol and often speaks about his past experiences.
Kristen and Shepard have been together for about thirteen years and have experienced many challenges in their relationship. 
The adorable couple is never shy about sharing details of their union with fans, including their sex life, fights cheating allegations, and all that is. 
They met in 2007 during the birthday dinner of a mutual friend. After that, they started dating. There were breakups here and there, but the love between them was clear to see. 
They got engaged in 2010 and tied the knot on October 16, 2013. The couple is parents to two daughters, Lincoln and Delta, born in 2013 and 2014, respectively. 
The adorable couple got a scare recently after Shepard was involved in a motorcycle accident that left him with broken ribs and a shattered shoulder. 
Kristen updated her fans on her husband's condition after the accident when she revealed that he was back home recovering, thanking them for their well-wishes.