Dax Shepard Reveals He Will Need Surgery after Breaking Multiple Bones in Motorcycle Accident
"Parenthood" star Dax Shepard's recent trip to Sonoma Raceway ended with him needing surgery. Earlier this week, the star opened up about the experience.
Ribs, fingers, and all sorts came off second best when Dax Shepard's turn around the racetrack ended abruptly and painfully, even if he went back for seconds. 
On Shepard's "Armchair Expert" podcast on Tuesday, he explained how the motorcycle accident on the California racetrack happened, and the consequent injuries it caused.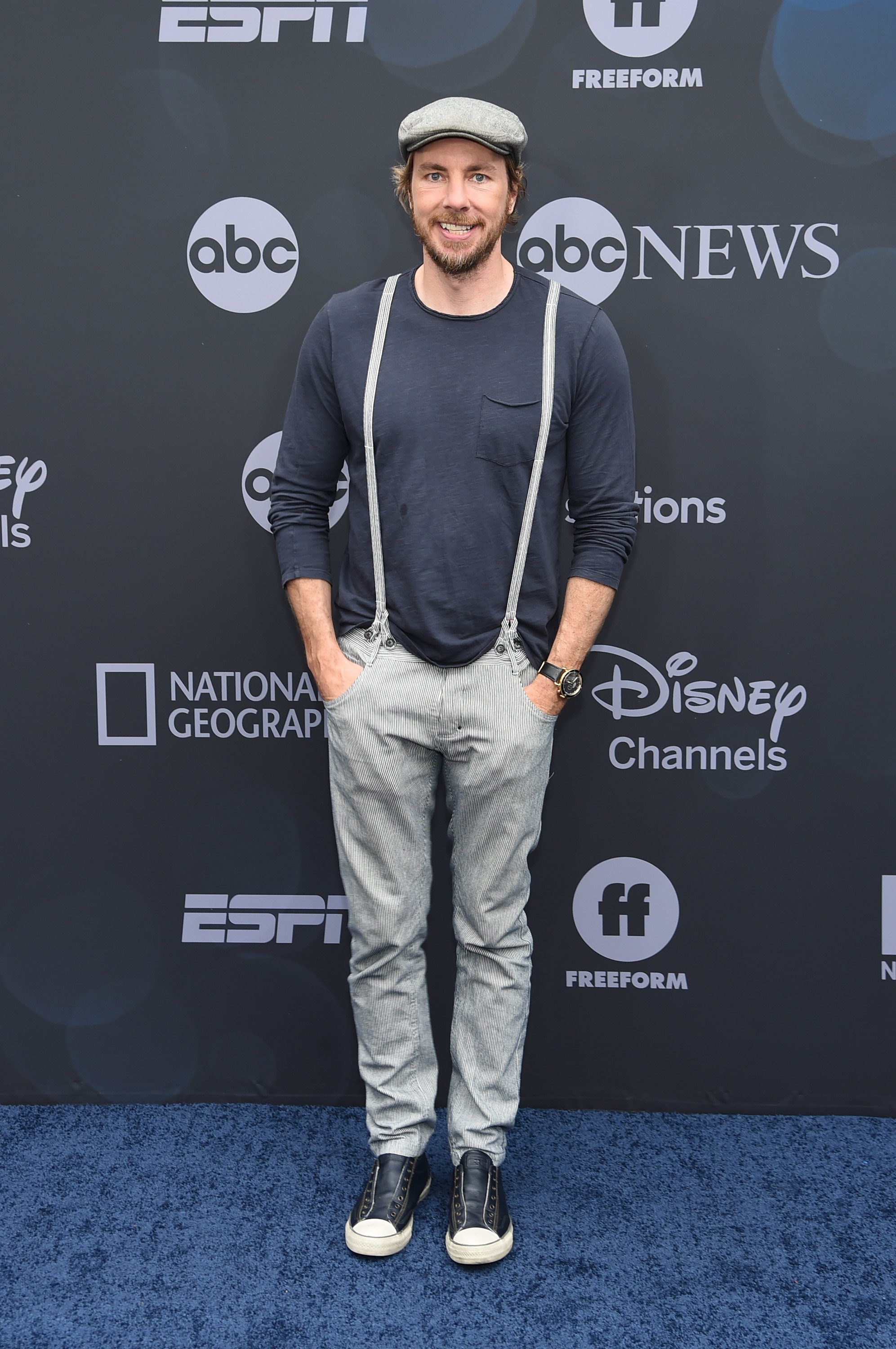 A DISASTROUS FIRST TIME
It was the 45-year-old's first time at a racecourse, and the incident ended up being somewhat demoralizing, but it didn't keep him from going back to the track for another two sessions. 
Describing how the accident happened on his podcast, Shepard said that he was busy passing several other racers on a motorcycle while travelling around the Sonoma Raceway track. Then the need to brake didn't go as planned.
HOW IT HAPPENED
Shepard said that he braked so hard that the back wheel lifted off the ground for about a hundred yards, but then the situation went pear-shaped rather quickly, as he added:
"I thought I would be able to slide in between, but someone turned in and I was already under full brake and I couldn't go anywhere."
THE ANGRY TRACK EMPLOYEES
After clipping a bumper Shepard when flying over the handlebars before he landed "pretty hard." Even so, it didn't mean he escaped a tongue lashing from the track employees. They didn't appreciate his shenanigans out on the track, and the actor said that they made their dismay known loud and clear.
Despite all that, Shepard still went back twice after icing his shoulder and hand. Even then, he eventually had to bow out because it became too painful. The next day, Shepard went to the emergency room where his injury tally turned out to be serious.
THE LIST OF INJURIES
Following several tests and even more hours at the hospital, the actor knew what he was dealing with medically because of the accident.
While Shepard joked that breaking his fingers was the "good news," he added that he also broke four ribs, and broke his clavicle in three places. Additionally, the actor will also need surgery but shared in a recent update that he is doing well.
HELPING HANDS
At home, the actor will have his wife Kristen Bell and their two young children to cheer him up and give a helping hand where needed. 
The two love birds married in 2013 during a secret wedding ceremony after six years of dating. Since then, they've grown to a family of four with two daughters Delta and Lincoln.