Erica Mena Channels Her Inner Diva in a Printed Outfit — See the Stunning Snap
Famous American TV personality, Erica Mena recently stunned her fans on social media after she shared a gorgeous shot of herself in a printed Fashion Nova outfit. 
Erica Mena recently tapped into her diva when she took to her Instagram page to share a photo of her glammed-up self striking a sultry pose in a printed Fashion Nova outfit. She captioned the post:
"All the girls who got 'Talk too much' on their report cards grew up to be too powerful YES ME! Fashion nova Partner."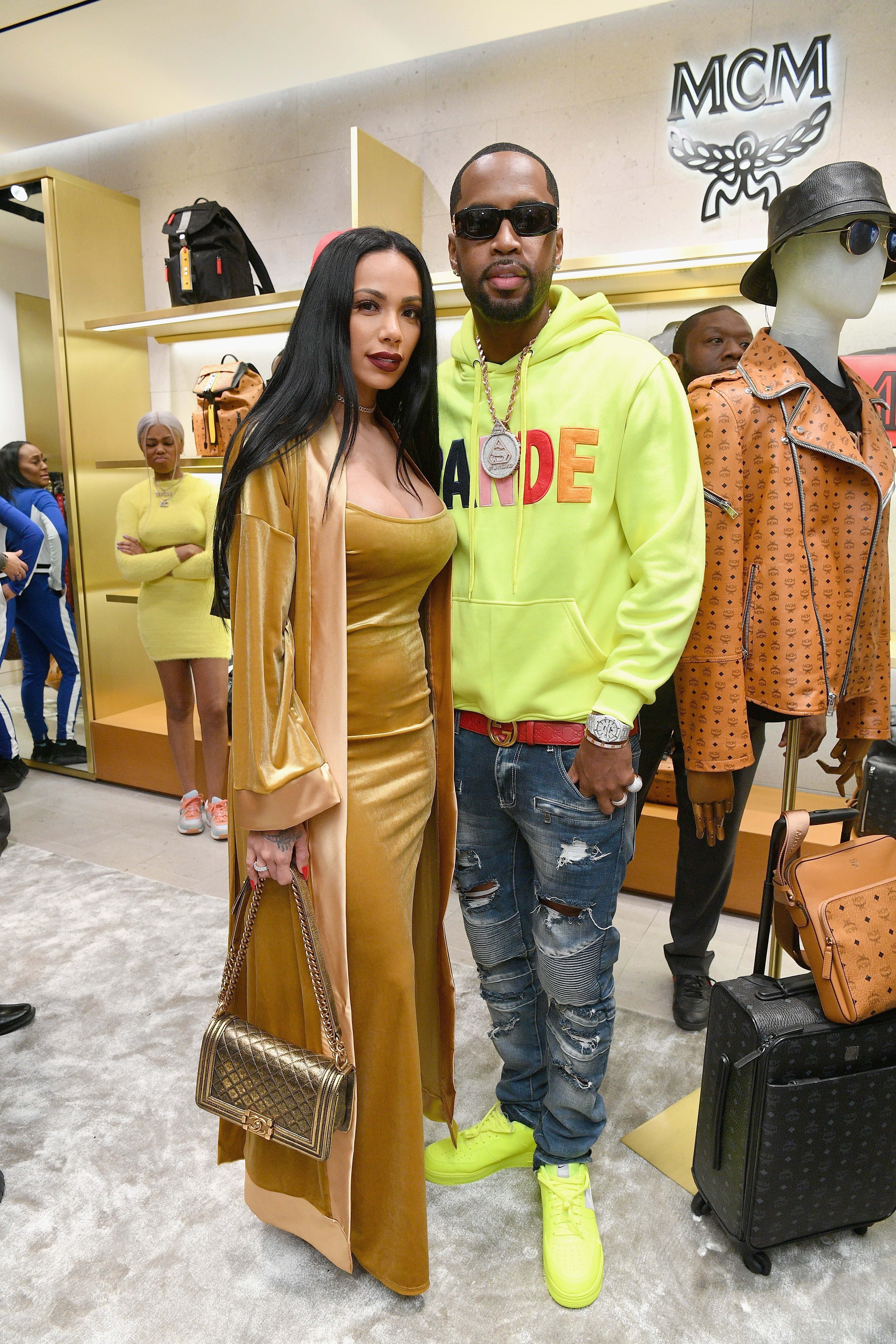 Fans could not get enough of what Mena was serving and they took to the comments section to express their admiration for her flawless skin and fit figure. 
One fan went as far as confessing his love by writing, "Awwwwwwww you're are so cute and sweet and beautiful and gorgeous and hot and sexy. I love you so much."
Mena is currently married to rapper Safaree. The famous rapper reportedly popped the big question to her on Christmas eve at her home in Atlanta. 
For the proposal, Safaree graced Mena's finger with a custom-designed 14-carat platinum ring that cost about $175,000.
They have both decided to raise her out of the public's eye and are yet to share her name.
The ring was reportedly designed by Safaree in collaboration with celebrity jeweler, Trax Nyc. The loved-up rapper is said to have started developing the ring since Mena's birthday on November 8, 2018. 
He allegedly handled everything from shopping for the center stone to designing the ring itself. Safaree even went as far as sneaking rings in her fingers while she slept to get her perfect ring size, leaving no room for mistake.
Mena took to Instagram to profess her feelings and express gratitude for her beau's thoughtfulness put into the ring. She tagged herself the luckiest woman alive and revealed that the wedding date had been set. 
Mena and her husband, Safaree, welcomed their first child together in February 2020. They have both decided to raise her out of the public's eye and are yet to share her name. 
Though pictures of the child have barely made it to social media, fans have caught a glance here and there. The bundle of joy was recently spotted with her dad on an IG story post.  
In the shot, the little girl nestled comfortably in her father's arm. Fans can't wait to meet the cute girl and learn her name officially, but until then, the peeks will have to do.