Nelly's Ex-girlfriend Ashanti Shows off Her Curves in a Chic Printed Jumpsuit
Nelly's ex-girlfriend, Ashanti has maintained her figure and style over her long and prosperous career as an R&B singer. Though her hopes of marrying rapper, Nelly did not materialize, she continues to shine as a successful Black woman.
By August 2008, Ashanti had sold over 23 million albums worldwide. She was 27 years old at the time and was already making waves. Now she can add Instagram to her list as her posts show that she is making waves. 
Not only does she look amazing, but she continues to be consistent, which is not an easy feat for anyone in the entertainment industry. Ashanti seems to do it with ease and without a man.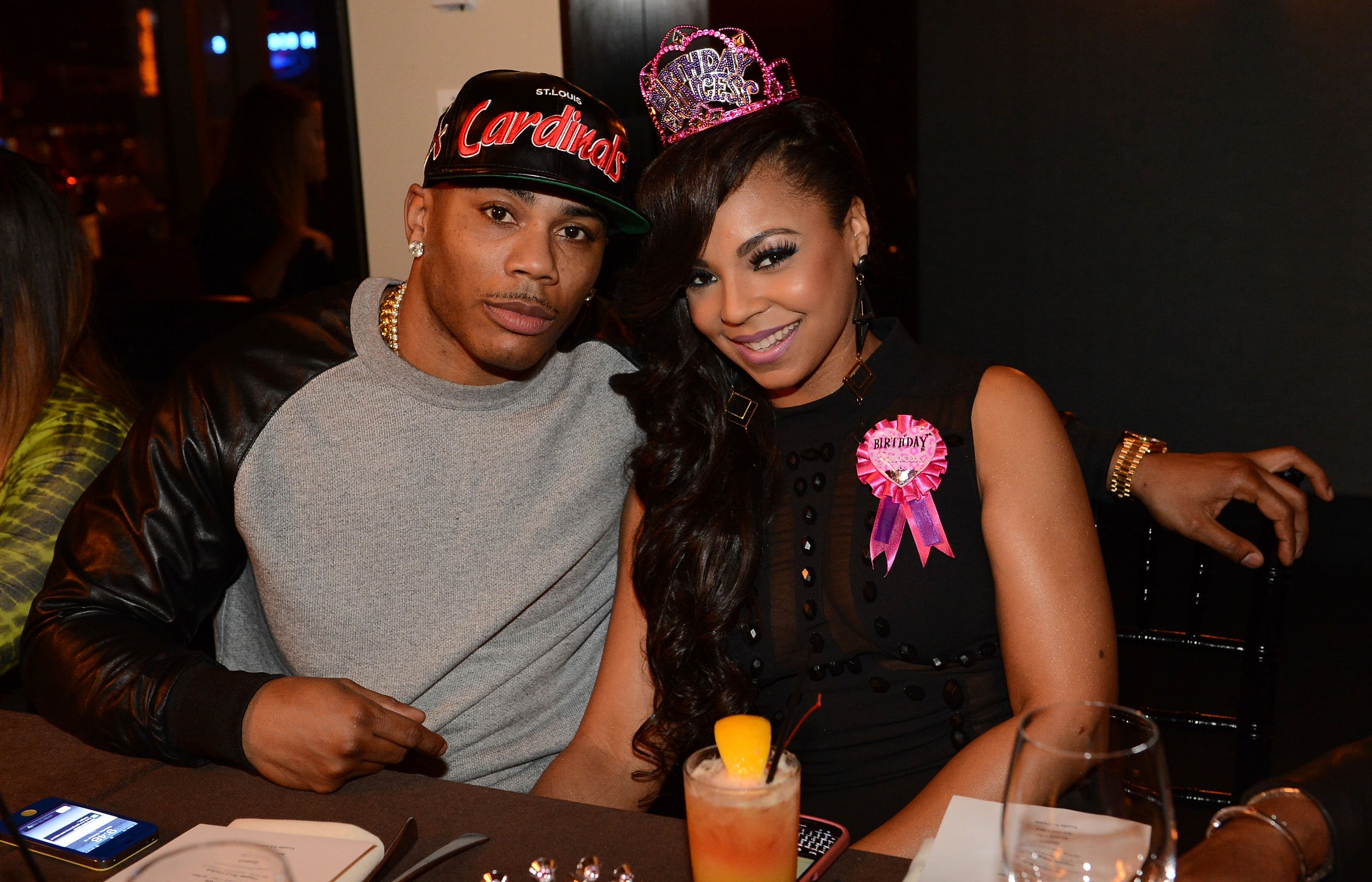 In a recent Instagram post, Ashanti shows off her figure in a printed jumpsuit.  There's no question that Ashanti is looking amazing. Her strong stare into the camera combined with her power pose is exuding melanin queen magic. 
The tightly fitted jumpsuit is not an outfit that anyone can pull off. The R&B singer pulls it off effortlessly as if it were made specifically for her curves. 
ASHANTI SWITCHES IT UP
Showing her fans that there is more than one way to wear the jumpsuit, Ashanti transformed her outfit in a second post on Instagram. This time, she added a black jacket that fits like a corset at her waist. With or without the jacket, this outfit is chic. 
During her 10-year relationship with Nelly, Ashanti did admit that since she was a child she had been planning out her wedding in her head.
ON-SCREEN ROMANCE
In a new music video for Joyner Lucas's song, "Fall Slowly," Ashanti plays the love interest. The scenes acted out in the video include arguments between the couple, Lucas's arrest, and Ashanti awaiting a pregnancy test result. 
Ashanti and Lucas also share kisses and cuddles on a couch. The on-screen chemistry between them has raised speculation over a possible romance between the couple. The passion is undeniable in the steamy scenes between these single musicians. 
Back in 2018, Media Take Out called out the fact that Ashanti was almost 40 years old but was unmarried and childless. Despite her undeniable success in the music industry, as a woman, there is pressure for her to settle down and start a family. 
During her 10-year relationship with Nelly, Ashanti did admit that since she was a child, she had been planning out her wedding in her head. About kids, she expressed to People that she desires to have ten kids of her own one day and believes she connects well with kids, saying:
"I love my career, but to one day be a mom is more important to me than platinum albums or awards."
It's a pity that some view being unmarried as a failure for women. It is actually normal as marriage rates have been decreasing, and less formal relationships are becoming more frequent. 
One thing is for sure; the R&B queen is whole as she is and represents a growing number of single women focusing on their careers. Whether she has chosen this path or still hopes to marry and have kids, she certainly does not need to explain her path in life to anybody.