Jaime Pressly Emancipated from Parents at 15 to Get a Job — Glimpse into Her Personal Life
After leaving home, becoming a mom, and earning an Emmy, the "Mom" actress wrote a book called "It's Not Necessarily Not the Truth," which chronicles her personal life as a journey of how to dream big.  
43-year-old actress Jaime Pressly never thought she would end up winning an Emmy Award when she left home and legally emancipated from her parents when she was 15. Named one of the sexiest women in entertainment for several years by different magazines, Pressley has built a path of success on her own.
The actress has been better known as Joy Turner in the TV series "My Name Is Earl," which earned her not only an Emmy in 2007 for Outstanding Supporting Actress in a Comedy Series but also a nomination for a Golden Globe and two for the SAG Actor Awards.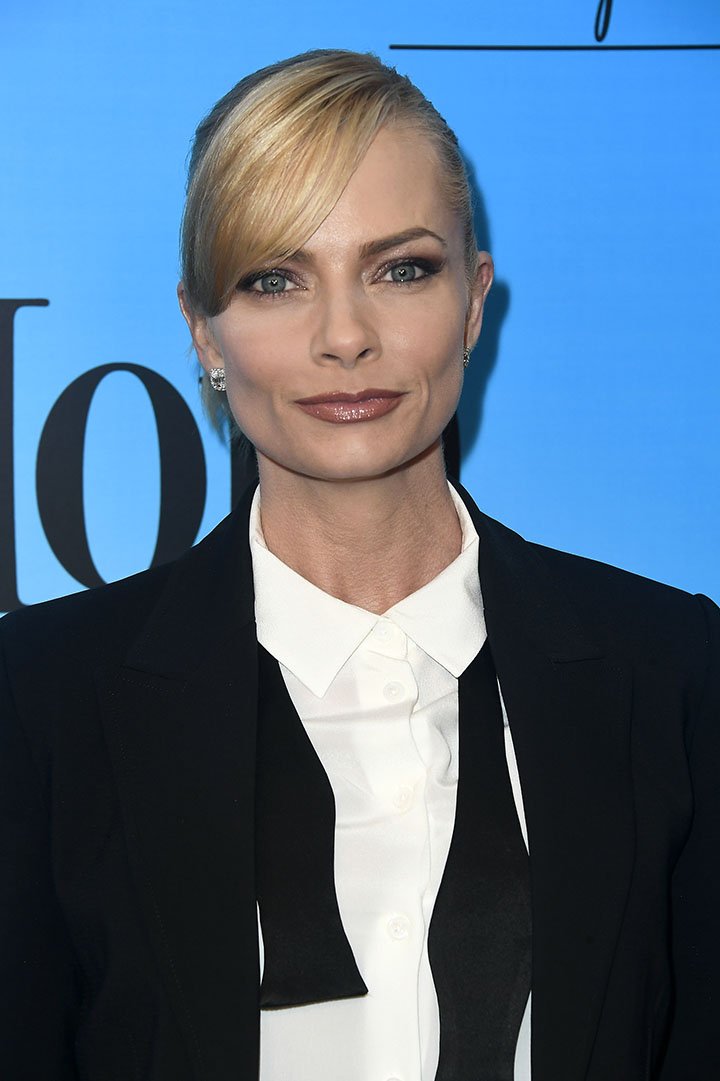 TV credits include roles in "Mom," "I Hate My Teenage Daughter," "Jack & Jill," "Rules of Engagement," "Raising Hope," and "Two and a Half Men." While she has worked in feature films such as "The Adventures of Joe Dirt," "Not Another Teen Movie," "Can't Hardly Wait," "I Love You, Man," among many others.
Born in Kinston, North Carolina, on July 30, 1977, she was trained in dance and gymnastics and began her career by modeling at age 13. As a difficult and strong-minded 14-year-old teenager, she always felt she was the one in her family who thought outside of the box, which soon led her to leave her parents' house.
LEAVING HOME
Pressley has previously confessed how she felt a tomboy when she was in her teens, and thus she was the target of mean girls at school. She asked her parents to send her away but since they would not agree to do so, she found a way to handle it.
Without telling her parents, she started to apply to many model agencies until one of them accepted her. Then she legally emancipated and went off to Japan with a modeling contract. After many years, she realized she had hurt her parents and apologized for it. In a couple of weeks, she was already on the cover of Teen Magazine. 
FAMILY ATTEMPT
Before the actress started a relationship with former fiancé Cuban DJ Eric Cubiche, they were already friends for nine years. They began dating in 2005 and were engaged from 2006 for two years.
In May 2007, the couple had a child together, a son named Dezi James, who is 13 years old by now. A year later Pressly and Cubiche split, but they soon knew how to handle co-parenting their kid. The actress and model has said that though she has full custody of her son, she does not call herself a single mom, because Dezi's dad is always present for him.
FINDING LOVE AGAIN
After separating from her son's father, she met an entertainment lawyer, Simran Singh, and got married in September 2009. However, their marriage did not last too long, as they divorced in January 2011. By the time, there were not any official reasons announced for their split.
Following her second love failure, in October 2011, Pressley attended Mohegan Sun's 15th anniversary in Connecticut joined by her then-boyfriend, and now long-time partner, entrepreneur Hamzi Hijazi. Together they have built a much stronger relationship and share two twin sons, Leo and Lenon Hijazi, born on October 16, 2017.
ABOUT MOTHERHOOD
Pressley's twins came 10 years after she had her first pregnancy so she has openly talked about how different it was to be a mom at 29, and then at 39. She explained that she actually feels to have less energy than 10 years ago, but she also feels healthier now.
She confessed: "I'm excited to do this 10 years later when I'm older and wiser and calmer. It's going to be a totally different experience, but a great one. I'm so excited for it!"
In another interview, she also explained that feeling like a tomboy throughout her life has helped her raise her 13-year-old child. " I wrestle with him, play ball, play in the sandbox with him," she has said about Dezi.
But after all, she says the secret to motherhood is to find a balance between her children and having a time of her own. "You have to find balance, you have to make time for yourself and find 'me' time," she revealed. 
FAVORITE SON
In more recent news, Pressley was the target of critics and mean comments when she tweeted a photo with Dezi and wrote that she was spending time with her favorite son. Lots of fans criticized her post, but she soon responded back.
She explained that it does not mean she loves him more than the others, because she loves the three of her children very much, but
the actress feels
that at this moment, she enjoys a lot more Dezi's company since he is becoming a young adult by now.