AJ McLean and Rochelle Share Two Daughters — Meet the Backstreet Boys Singer's Spouse
American singer AJ McLean is as dedicated to parenting as he was to his music career. The Backstreet Boys singer is now a father of two amazing daughters from his wife, Rochelle Karidis.
Nine years after tying the knot with the love of his life, Backstreet Boys star, AJ McLean's marriage is still going strong. The two have since welcomed two bundles of joy to share their love and affection.
Aside from being an amazing mother to her kids, McLean's wife, Rochelle DeAnna Karidis, has been an inspiration to the singer. Through the years, she has encouraged him to become the best version of himself, overcome alcohol and drug addictions, and become the best dad to his children.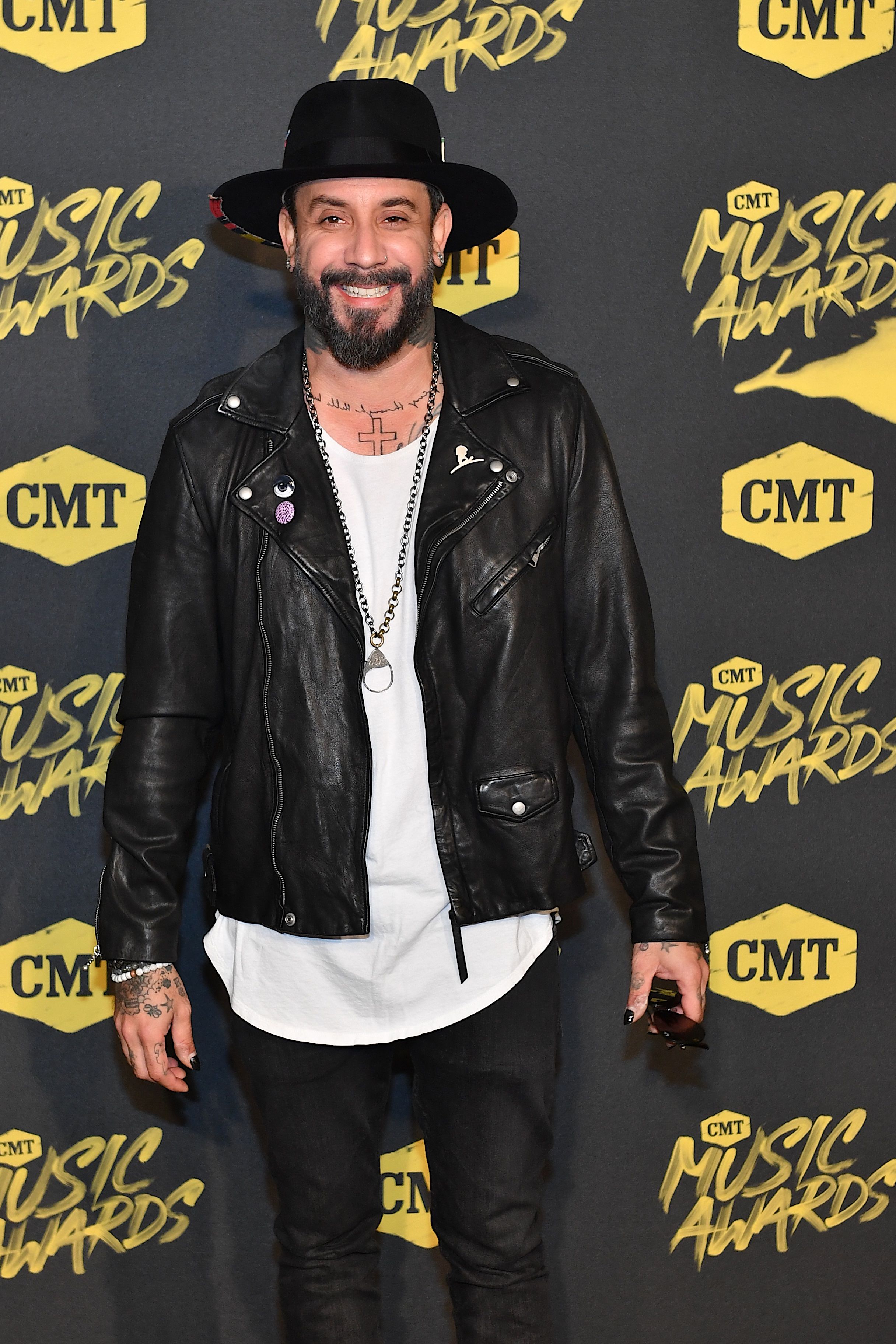 MEET AJ MCLEAN'S WIFE
Rochelle DeAnna Karidis is a model, hairstylist, and makeup artist; all passions she pursued in Las Vegas long before becoming AJ McLean's wife. The 39-year-old, born in October 1981, has applied her skills in several mind-blowing projects.
AJ McLean, from Backstreet Boys, would be one of the celebrity cast members to compete in the new season.
Some of her makeup credits include Project Hollywood," "Nick's Big Show," "Family Jewels," and "Population Suicide," among others. She has also tried her hands in costuming in several television shows and films, including the 2005 "Playboy Video Centerfold."
ROCHELLE'S ROMANCE WITH AJ MCLEAN
The love story of AJ McLean and Rochelle DeAnna Kadiri began with their first meeting in a bar in 2009. The pair kicked off their relationship shortly after. 
A year after their first meeting, McLean proposed to his then-girlfriend during a live concert performance in Las Vegas on his 32nd birthday, and she said "yes."
After being engaged for ten months, the Backstreet Boys star and Rochelle legalized their union in a goth-themed wedding. Rochelle and AJ McLean's wedding took place at the Beverly Hills Hotel on December 17, 2011. The other Backstreet Boys members all graced the Beverly Hills affair.
BEGINNING A FAMILY
Although Alexander James McLean disclosed after their wedding that they would wait at least three years to have kids, the couple's family expanded barely a year later, with the arrival of their first daughter.
They welcomed Ava Jaymes McLean on 27 November 2012. Rochelle gave birth to their second daughter, Lyric Dean McLean, in March 2017, about five years after Ava's arrival.
AJ McLean's kids, aged 7 and 3, respectively, are set to follow in their dad's footsteps, venturing into the entertainment industry. While Ava already got started with dance classes and competitive dance, her sister, Lyric, is not far off, having shown interest in her sister's lessons.
BEING PARENTS TO TWO YOUNGSTER'S
Becoming parents introduced McLean and Rochelle to new perspectives about life, but they try to create a balance. The music icon, who staged a comeback in 2019 with the release of his hit track, "Boy And A Man," has been open about how he has dealt with combining fatherhood and his music career.
Despite his efforts, though, his eldest daughter sometimes misses his constant presence. He once disclosed how Ava sent him a heartbroken text, pleading for the star to "stop being a Backstreet Boy" and become a dad. 
The icon, however, made her understand the importance of having working parents and always having her mom on-hand. As much as AJ McLean loved being a Backstreet Boy, he's also made it clear to the world that his family always came first.
AJ MCLEAN'S RISE TO FAME
The 42-year-old delved into the entertainment industry at the age of eight, with an acting role in "Truth or Dare" in 1986. He went on more acting auditions and landed more roles while also pursuing his singing and dancing careers.
Alongside Nick Carter, Howie Dorough, Brian Littrell, and Kevin Richardson, he established the Backstreet Boys music band in 1993. The group released several groundbreaking tracks and albums in the '90s and early 2000s, making them one of the most celebrated music group. 
McLean's stint with the music group skyrocketed him to stardom. He went on to do several solo songs and continued his career as an actor, with credits in "Jimmy Neutron: The Boy Genius," "The Lion Guard," and "This Is The End."
AJ MCLEAN'S PARTICIPATION IN "DANCING WITH THE STARS"
In August 2020, the celebrity dance competition show, "Dancing With The Stars," unveiled the beginning of the 29th season of the show. AJ McLean, from Backstreet Boys, would be one of the celebrity cast members to compete in the new season.
Shortly after the public reveal, McLean confirmed his participation, while sharing his excitement over the opportunity to be on the show.