Snoop Dogg's Granddaughter Looks Adorable Posing in a Pink Outfit as She Smiles for a Photo
Snoop Dogg's eldest granddaughter, Elleven was recently pictured in a pink outfit and the two-year-old looked super adorable as she posed with a smile on her face.
Snoop Dogg and his wife, Shante Broadus are proud grandparents and she recently showed off one of her adorable grandkids.
Taking to her Instagram story, Broadus shared a photo of her oldest granddaughter, Elleven, the daughter of their eldest son, Corde Broadus.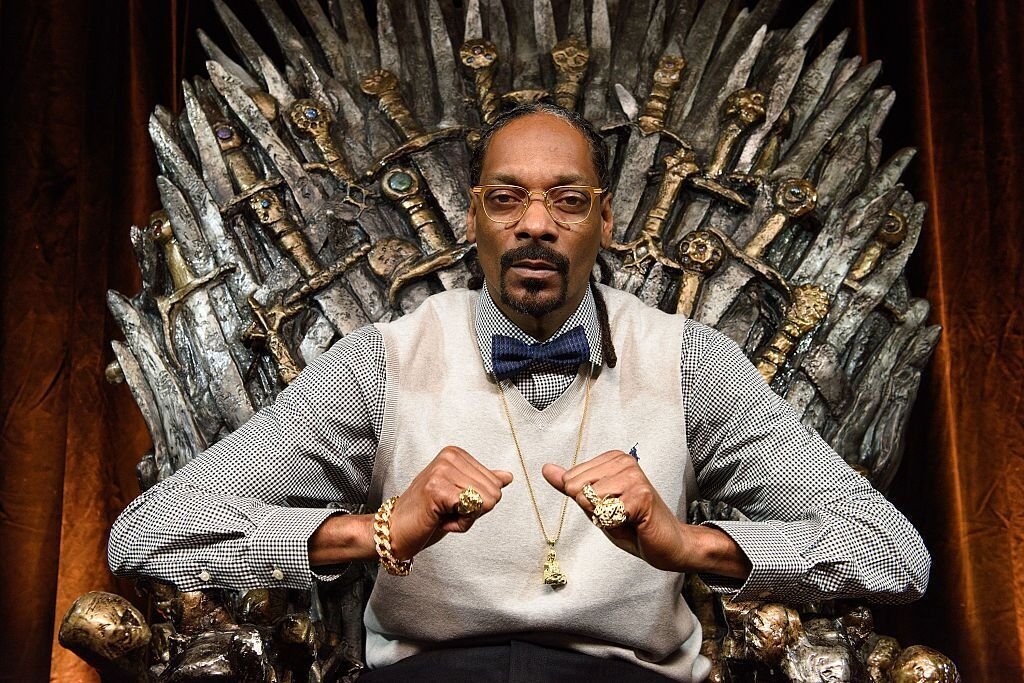 In the snap, Elleven was seen donning a pink outfit with rainbow designs and stars printed across it. The outdoor picture also saw a full display of Elleven's curly black hair which was styled beautifully.
With a smile across her face and her hands folded in a fist, Elleven stared wide-eyed at the camera as she struck a pose adorable enough to melt hearts. 
The picture also featured the reflection of the sun in the background as well as a blue toy that appeared to belong to Elleven. Captioning the snap, Broadus wrote, "My One One."
Elleven was born in 2018 and ever since her arrival, she has experienced a constant public display of affection from her famous grandparents.
Snoop and Broadus reportedly started their love story in high school.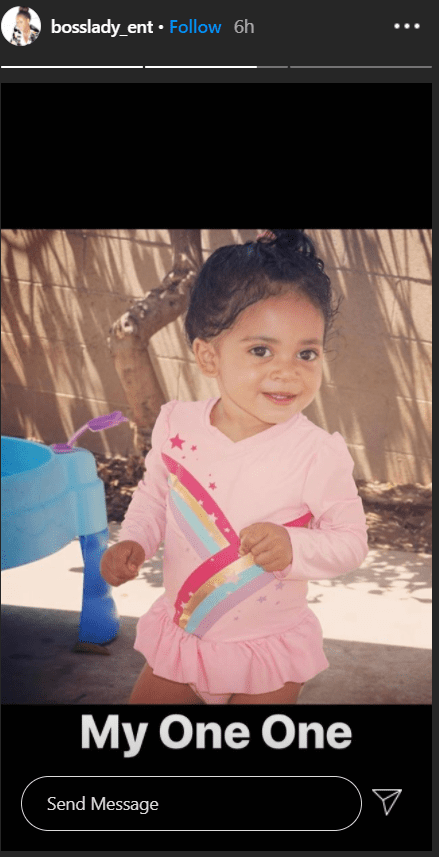 In September 2018, Snoop took to Instagram to share a super cute video of Elleven covered with a pink baby blanket as she enjoyed a nap in her cot. A few weeks after Snoop's post, Broadus proudly showed off Elleven in an adorable picture where she stared wide-eyed at the camera.
Snoop and Broadus first became grandparents in 2015 when Corde welcomed his first child, a son named Zion. Taking to Instagram, Snoop shared the exciting news with his fans when he posted an adorable video of Corde holding Zion.
In January 2019, Snoop and Broadus' youngest son, Cordell, announced that he was expecting his first child, and without a doubt, this was exciting news for the legendary rapper and his wife.
Apart from Zion and Elleven, Corde welcomed another son, Kai Love, last year. Sadly, the newborn passed away just ten days after he was born.
Snoop and Broadus reportedly started their love story in high school. In 1997, the couple tied the knot and have enjoyed a loving marriage ever since. In addition to their two sons, the couple also shares a daughter, Cori Broadus.
While Snoop and his wife have made a name for themselves in the entertainment industry, the duo are also loving and doting grandparents.