Check Out the Gigantic Pool Simone Biles Revealed She's Building at Her New Home
Simone Biles is working on giving her Houston home's exterior a revamp as she is in the process of installing a standard pool. In her latest media share, Biles showed fans how it is coming.
Star gymnast Simone Biles is getting prepared for the Houston summers to come as she is giving her sprawling home a new look. 
Biles, who intends to install a large pool on the exterior, showed how the pool's structure is coming along. Although the water system is still in its early stage, it would surely come to a grand state.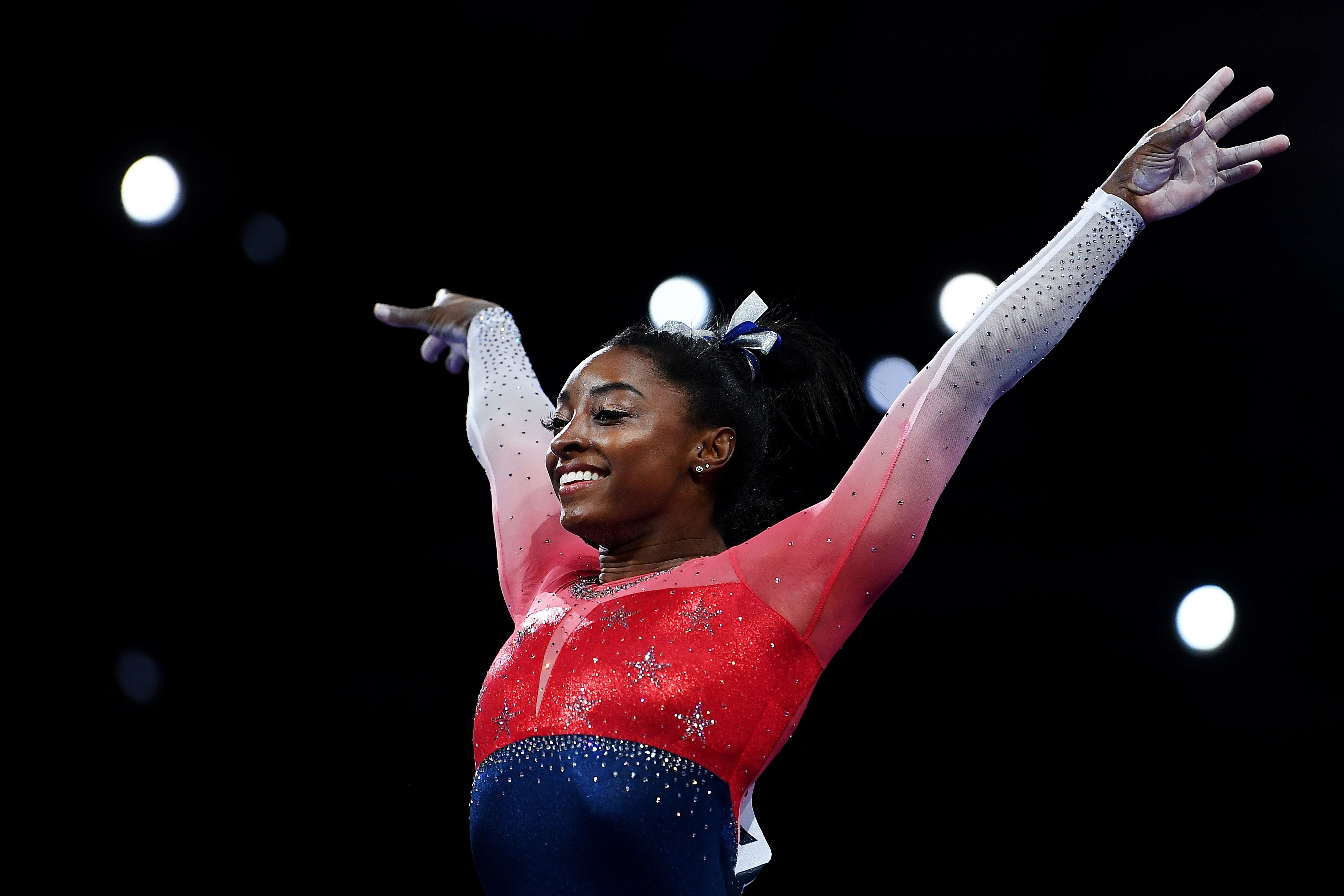 Biles shared a snapshot of herself rocking a white sports bra and brown jogger pants. She stood inside the concrete structure which stood at a vast stretch. She captioned the post:
"Slowly but surely coming along."
Some of her celebrity pals cheered in the comments while lightly making plans for future pool parties. On her Instagram story, the young adult gave fans a closer view of what her pool would look like when it's done. The structure featured an awning and a hot tub. 
The romantic photo on Instagram had Biles sharing a warm embrace with her new lover.
In her video, a separate wash place was styled with a shade. Biles let fans know she could not get over her specially picked tiling. For now, she is content with enjoying the pool-less summer with her boyfriend, Jonathan Owens.
Biles sure knows when to bare some skin and lounge. In one of her recent posts, the world's most decorated gymnast had fans gushing after she shared a photo of herself showing off some of her flawless skin and fit body.
The captivating snapshot had her sitting at the edge of a pool with her feet in the water. Biles expertly posed to accentuate her upper body while presenting a bright smile for the camera. Her summer glam included a pair of dark shades that helped push her tresses back.
She recently made headlines after debuting her love interest on Instagram. Biles earlier granted an interview where she mentioned that her three-year relationship with her fellow gymnast, Stacey Ervin Jr. was over.
The romantic photo on Instagram had Biles sharing a warm embrace with her new lover, Owens, an NFL champ. Owens plays as a safety for the Houston Texans. He was signed a year after a knee injury affected his rookie year.
During his 25th birthday, Biles showed him off on her Instagram story. The duo has since been displaying affection and sharing romantic selfies to the delight of fans on social media.