Simone Biles Puts New Sternum Piercing on Display in Latest Instagram Picture
American star gymnast Simone Biles teased a new fashion statement on social media as she showed off her chest piercing.
Simone Biles gave fans a glimpse of her new sternum piercing, which stood out in a recent Instagram share. The unique bejeweling caught fans' attention and had them gushing over the Olympian.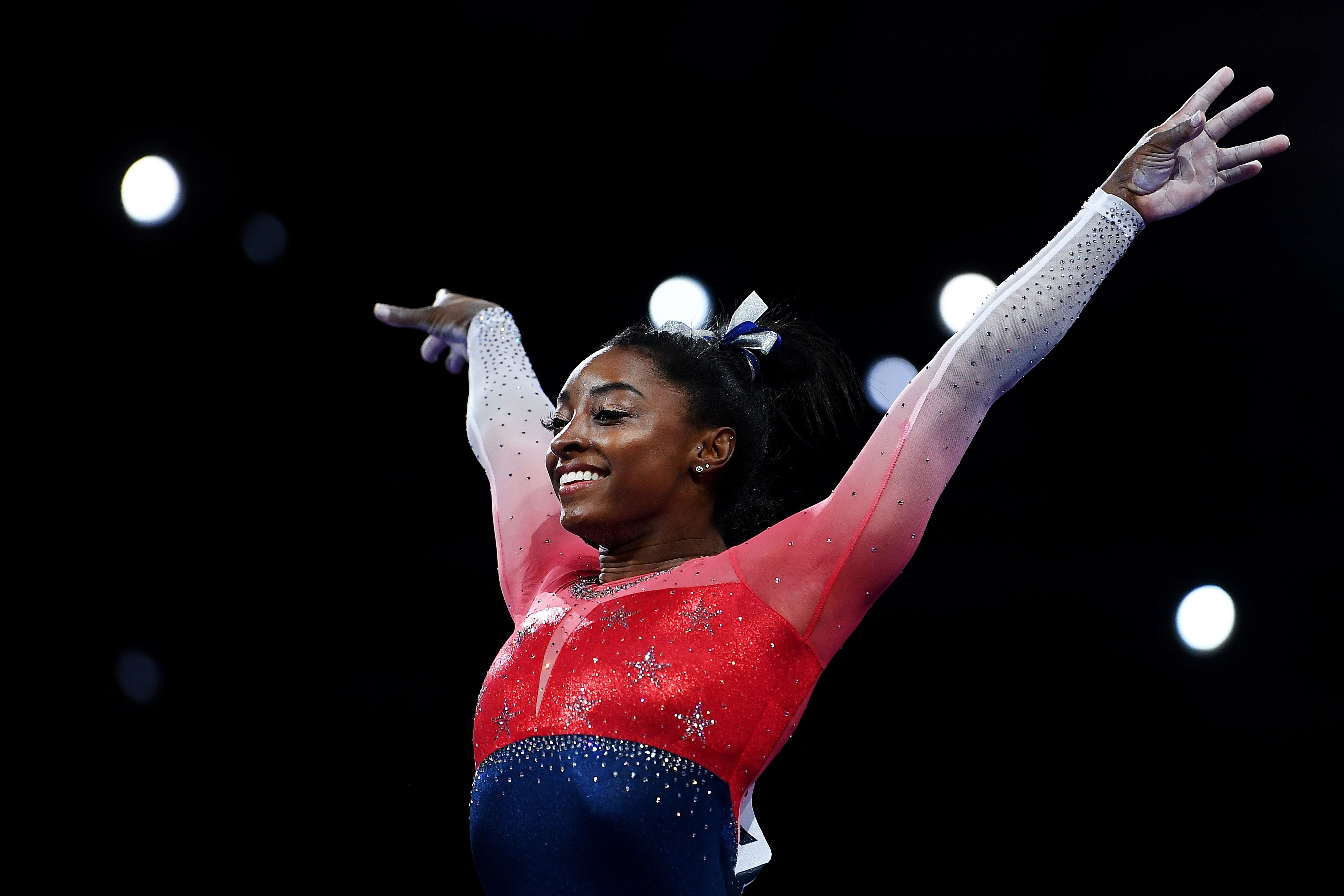 SIMONE'S FASHION STATEMENT 
In the snapshot shared, the 23-year-old star stood in the interior of her home, wearing a low-tech blouse, which gave fans a generous view of her sternum stud and a little cleavage. The world champion rocked lengthy braids and completed her look with a bright smile. She captioned:
"First come, first serve."
Fans were super-psyched as they gushed over the star athlete and shared their sweet words in the comments. A fan declared: "You are a very pretty woman." Her comment section, which racked up to over 900, had more fans fawning over her.
STERNUM PIERCINGS 
Sternum piercings are reportedly body modifications done anywhere around the breastbone. This type of body bejewelling requires barbells shaped like open stakes or curved rods. 
Simon stole the breaths of fans and celebrities as she expertly stood on her hands.
While the rod lies underneath the skin, the decorative part of the jewel sits on the skin's surface, giving it a bead-like look. Sternum piercings can be placed vertically or horizontally.
BILES HAS BEEN SHOWING OFF
The Olympic gold medalist debuted her latest piercing in February after she shared a photo of her wearing a plunging blouse with little cleavage and the silver stud sitting pretty between her breasts.
On her Instagram page, the public figure snagged a lot of likes and also caught the attention of her fellow gymnast and boyfriend, Stacey Ervin Jr., who mentioned that she was "glowing." Many fans wanted to know about the chest piercing and how safe it was.
"HAND-STAND" CHALLENGE 
Besides her viral sternum piercing, the artistic gymnast was recently in the news after she stunned fans with exceptional moves in an Instagram video.
Simone stole the breaths of fans and celebrities as she expertly stood on her hands and undressed. In the video, she was wearing a white bike sports bra and a pair of pink jogger pants.
After landing on her hands, Biles swiftly pulled off her jogger pants with her legs working at the fabric till it came off.
Many followers were impressed as they showed her their affections. She also caught the attention of actress and fitness enthusiast, Halle Berry.