Miranda Lambert's Parents Praise Their Daughter after She Received 7 CMA Nominations
Miranda Lambert's parents applaud her for winning seven nominations for The Country Music Awards. This has set a record for female artists in Country Music Awards History. 
Parents of country singer, Miranda Lambert, praised their daughter for receiving seven nominations in the upcoming Country Music Awards. In a statement to KLTV, they said:
"We are so happy to see her hard work pay off."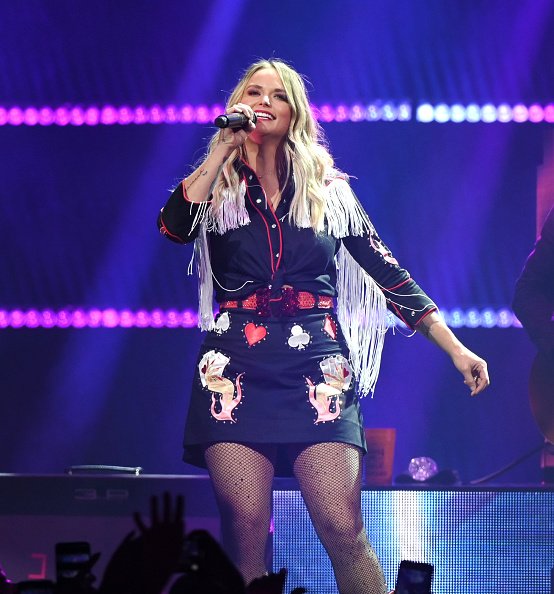 This year's Country Music Awards has more female representation than ever. In the midst of this, Miranda made a comeback. This is true for country radio and Country Music Awards contention. 
Miranda set a new record for female artists in Country Music Awards history as her nominations tallied to 55. Miranda is not only a nominee, she will also be performing at the Country Music Awards. 
Miranda was also nominated for the "Entertainer of the Year" category for the first time in 5 years. Miranda's parents are particularly excited about this nomination. Her mother believes that it shows how she is involved in the community.
They made their comeback with the Bill Clinton investigation.
Miranda's mom shared her excitement when she received a text about the nominations from Miranda. She said it was an honor to be a part of something so special. She added that they're proud of Miranda.
Miranda's dad believes that Miranda's experiences have contributed to her songwriting. He added that Miranda didn't have it easy growing up. He attributes her character and inspiration to this. He said:
"...Now I look back, I think that helped build Miranda's character."
Miranda's dad shared about the hard times that helped shape his daughter. At some point, they lost everything they had worked for, and it took them seven years to get back on their feet.
Miranda's mom told the story in an excerpt from Cradle to Stage. Miranda's parents were private investors. They worked for "newly rich, entitled professionals."
They occasionally brought Miranda in on special cases. They were very good at their job and were doing well. But,there was an oil crash and they lost everything. 
They then moved to Lindale. It took a while, but they made their comeback with the Bill Clinton investigation. Their files were subpoenaed and helped with the impeachment process.
Miranda considers Lindale as her home and solid foundation. Miranda is proud and supportive of her parents' career, as she shared in an Instagram post celebrating their wedding anniversary.