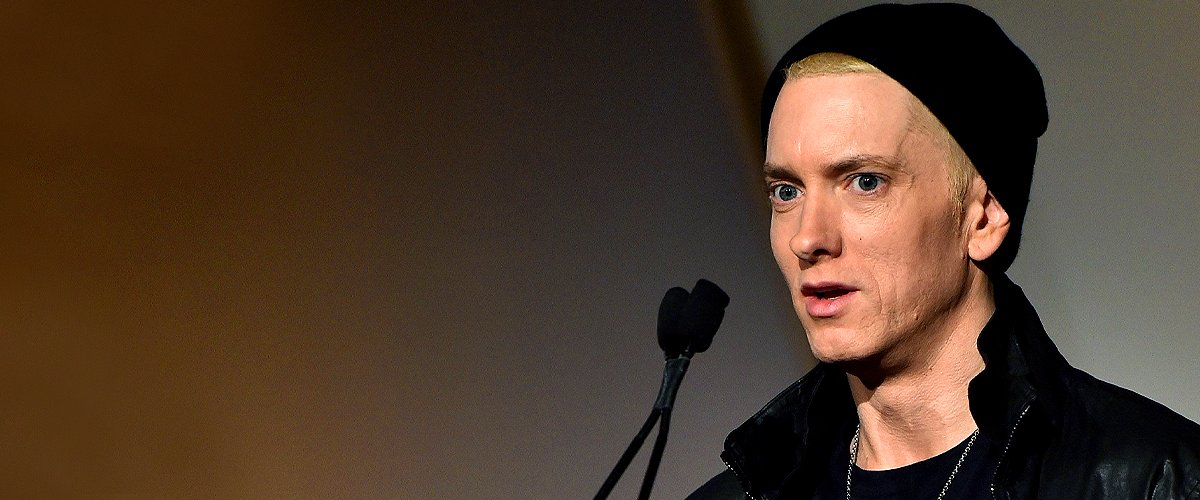 Getty Images
Eminem's Mom Once Called Him Borderline Genius despite Feud — inside Their Dramatic Story
For years, Eminem and his mother, Deborah R. Nelson-Mathers, made headlines for their very public feud. Despite their turbulent relationship, she considers him a borderline genius.
Born in 1972, Marshall Bruce Mathers III (professionally known as Eminem), has had a very prolific career in the hip-hop world since the late-90s when he released "The Slim Shady LP."
[Eminem's mom] labeled his delivery as a "72-hours of torture."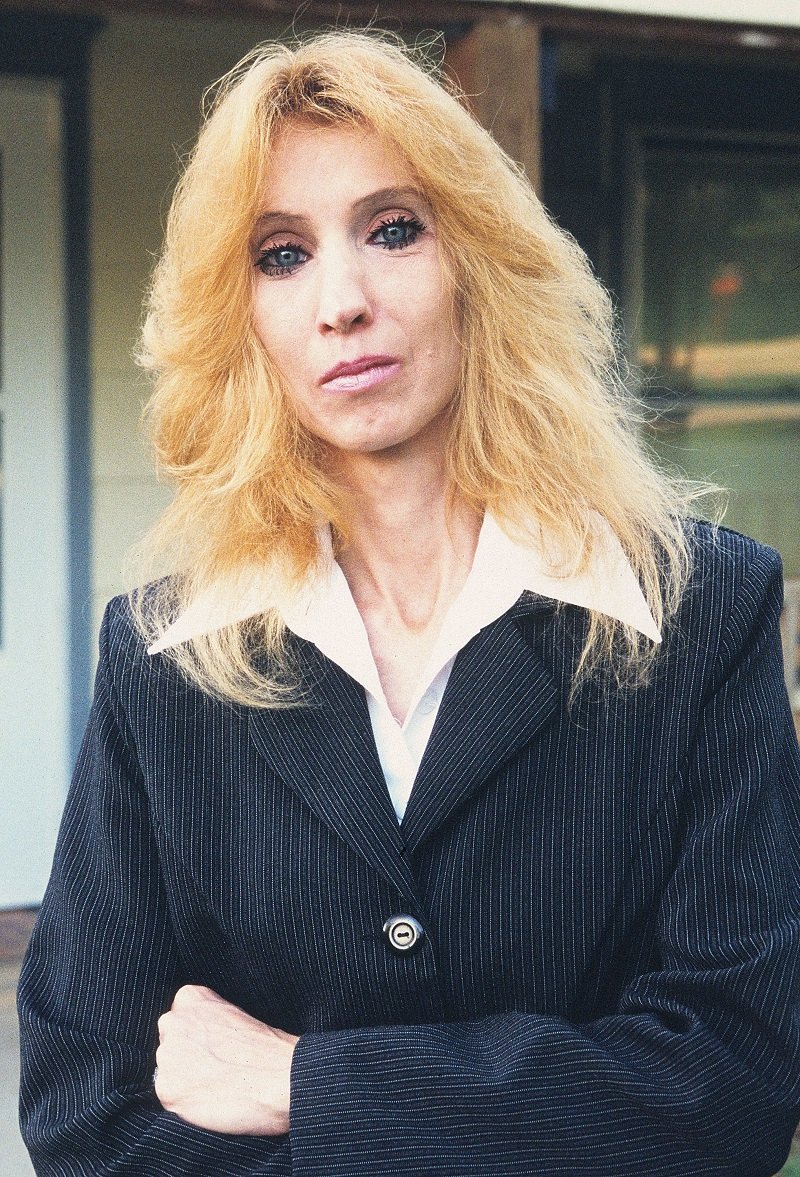 Eminem's mom Debbie Mathers outside her house in September, 2005 in Detroit, Michigan | Photo: Getty Images
EMINEM'S CAREER
The album went multi-platinum, and some of Eminem's songs won awards – including Grammys and VMAs. One year later, the rapper released his second LP, "The Marshall Mathers LP."
It was even more successful than the first one as it became the fastest-selling album in rap history.
From that point on, Eminem's career has never ceased to impress, and he proved that he could be an all-round artist after starring in the semi-autobiographical film "8 Mile."
EMINEM'S DAD WAS NEVER ON THE PICTURE
In fact, one of the songs of his second album, "Love Yourself," was included in the movie, and it won an Academy Award. Unfortunately, his personal life has been quite dramatic, to say the least.
The rapper's dad, Marshall Bruce Mathers Jr., was never on the picture as he abandoned his family when Eminem was only an infant. To add insult to injury, he rejected all of Eminem's efforts to reach him growing up.
It is important to point out that Eminem's mom, Debbie, was only 15 years old when she and Marshall Jr. tied the knot, and only 17 when she gave birth to her son.
Years later, in 2001 (when Eminem was already an important name in the hip-hop culture), Marshall Jr. released an open letter addressed to his son, in which he claimed that he was not the person that Debbie made him look like.
Apart from that, he said that the only reason he never contacted his son sooner was that he and Debbie moved around so often that he could not find them.
Eminem, however, didn't believe Marshall Jr.'s excuse because, as a father himself of a daughter named Hailie Jade Scott, he could not understand how a parent could leave a child behind and not find them.
EMINEM'S MOM RAISED HIM ALONE
Marshall Jr. passed away from a heart attack on June 26, 2019, in Indiana at age 67. He and his son apparently never reconciled.
Without a paternal figure, Eminem's mom was in charge of his upbringing. Unfortunately, the rapper has been quite critical of the way Debbie raised him, even writing songs about it, accusing her of doing drugs and calling her names.
Things went so out of control that Debbie filed a $10 million lawsuit against her son in 1999. Two years later, it was settled for $25,000, but she only received $1,600 as the rest went to her attorney.
EMINEM'S MOM DEFENDING HERSELF
In 2000, when their relationship was at its worst, Eminem's mom released a three-song album in which she defended herself. However, it backfired at her because, among other things, she played the victim.
One of the things Debbie sang was that she had a hard time even while pregnant with Eminem, going as far as to label his delivery as a "72-hours of torture."
Debbie also released a book, "My Son Marshall, My Son Eminem: Setting the Record Straight on My Life" in which she revealed several aspects of her life, including her four failed marriages, lawsuits, familiar deaths, and so one.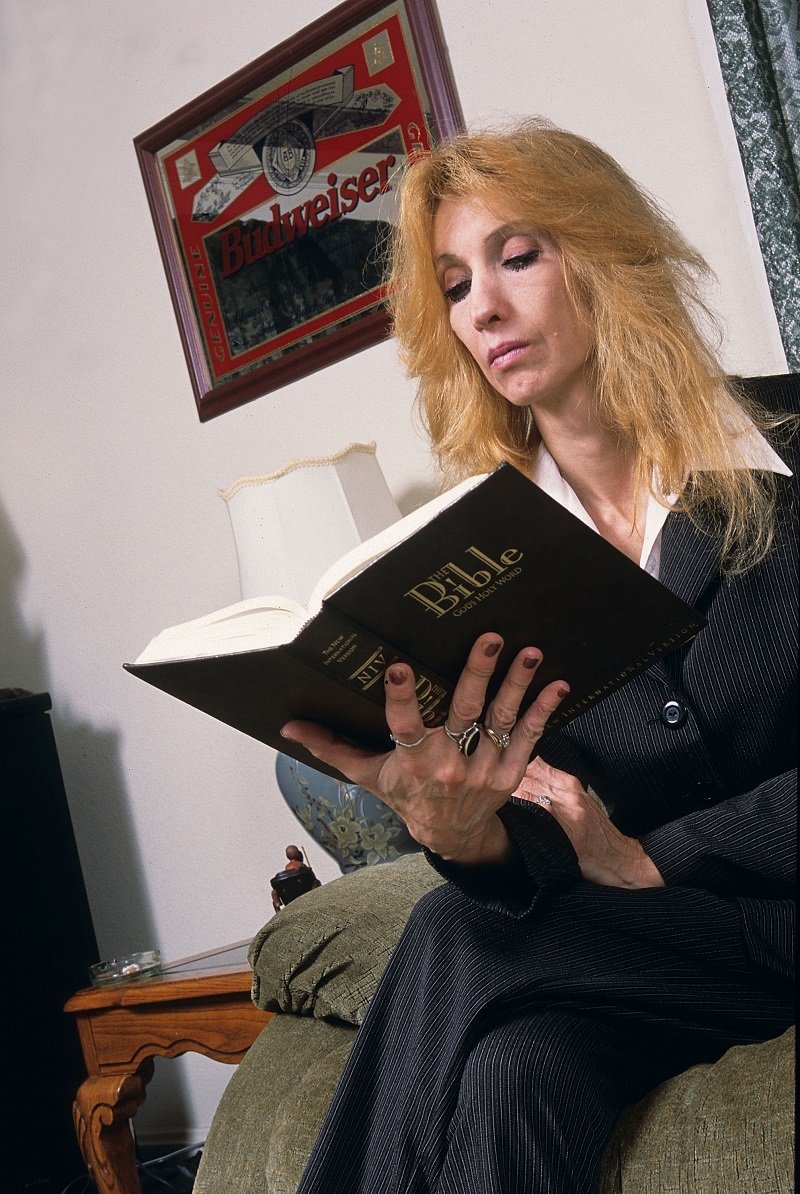 Eminem's mom Debbie Mathers outside her house in September, 2005 in Detroit, Michigan | Photo: Getty Images
Among the many things included in the memoir, one of them is quite impressive. Debbie pointed out that, at the beginning of his career, she was troubled by the things that he wrote about her. When confronted, though, Eminem told her that the fouler he was, the more audience loved him.
In 2008, she talked to Village Voice about her memoir and her son, and despite their troubled relationship, she pointed out that Eminem was a very creative person, even calling him a "borderline genius."
Debbie said that the reason why she wrote her book was to let people know that, unlike what her son has made her look, she is not a monster.
In 2013, after feuding for years, Eminem finally apologized to his mom with his song "Headlines." Among other things, he rapped that he was sorry for "Cleanin' Out My Closet" (in which he spoke ill of Debbie), adding that he was angry at the time and that he removed that song from his set-list.
Years later, he surprised the world after revealing in an interview that he loves his mother even though they were not on speaking terms. At the moment, Eminem's mom is still estranged from him, but their relationship is a lot more amicable.
Please fill in your e-mail so we can share with you our top stories!