Here's How Billy Joel's Daughter Reacted to Her Dad's Rule about Fans Buying Front Row Tickets
The "Piano Man" is a music legend not only because of his talent and many hits but also because he has a reputation of putting his real fans first, and this is something that makes his daughter very proud.
71-year-old singer-songwriter Billy Joel has been making hits since the seventies, and he has never stopped touring worldwide to delight his fans with live music for the last four decades, having a reputation of really care about his audience.
In 2014, during an interview Joel gave to Billboard magazine, the singer revealed his personal philosophy when it comes to selling tickets to his concerts, consisting of not selling front row tickets but instead giving them to eager fans.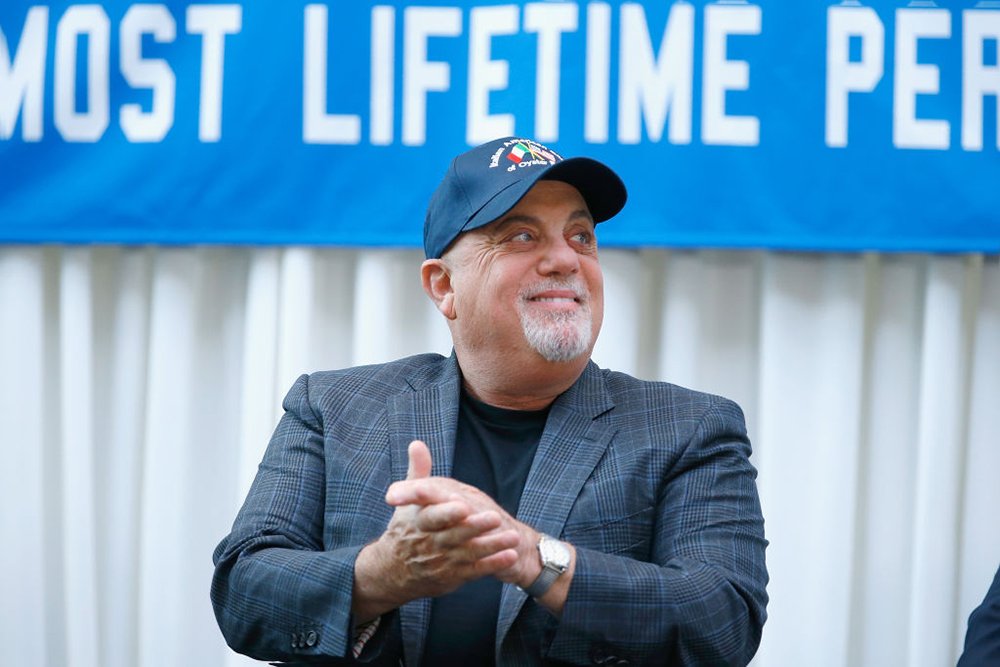 Joel's interview and the confirmation of concertgoers in social media over the years have made this policy stuff of legend and admiration surrounding the singer, and it has gone viral in the form of memes praising the star.
Recently, Billy's 34-year-old daughter, also singer Alexa Ray Joel, encountered one of these memes while scrolling down on Instagram and couldn't refrain from reacting to it as a proud child.
"A Real Mensch!" Alexa wrote in the comments section of the post, originally made by Good News on September 2, 2020, using a Yiddish word reportedly meaning "a good person."
Alexa's comment was highlighted and shared by the popular Instagram account Comments By Celebs the day after she wrote it, tagging her in the publication as well as her legendary father.
"Billy Joel never sells tickets to the front rows of his concerts," reads the image in the post, adding that the "Piano Man" rather "sends his road crew out to bring down the fans from the worst seats."
Although not citing the source, the post quotes Billy's exact words from his 2014 interview with Billboard on which he explained that "this way you've got people in the front row that are really happy to be there, real fans."
FOUR MARRIAGES
Alexa Ray is Billy's oldest child, the only one shared with his second wife, supermodel Christie Brinkley. Alexa's middle name was given to her as a tribute to singer Ray Charles.
Billy was previously married to his longtime girlfriend Elizabeth Weber Small, from whom he divorced in 1982, two years before meeting Brinkley.
Billy's second marriage also ended in divorce in 1993, after nearly a decade. Billy went on to marry journalist Katie Lee in 2004, with whom he stayed for five years, before their divorce.
Since 2009, Billy has been in a relationship with Alexis Roderick, with whom he shares daughters Della Rose, 5, and Remy, 2.  Billy and Roderick got married in 2015.