See How Kellie S Williams AKA Laura on 'Family Matters' Celebrated Her 11th Wedding Anniversary
Kellie Shanygne Williams of "Family Matters" fame celebrated her 11th wedding anniversary with her husband, Hannibal Jackson, with a sweet Instagram video showing their wedding bands. 
It has been 11 years since "Family Matters" star Kellie Shanygne walked down the aisle with her man, Hannibal Jackson, and promised to be by his side forever. 
To commemorate her wedding anniversary on September 5, the actress paid a heartfelt tribute to her husband on Instagram with a sweet video.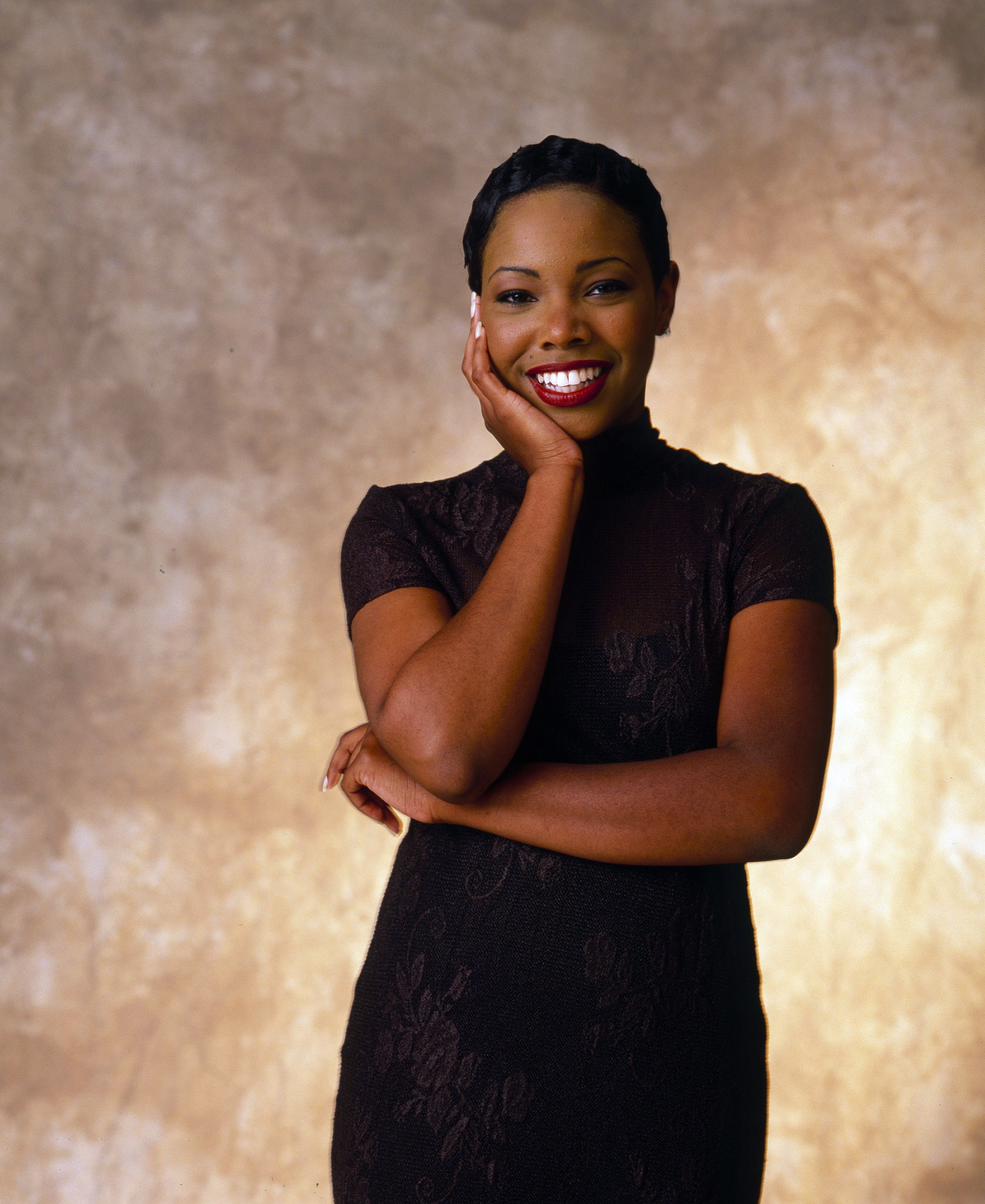 STILL GOING STRONG
The video featured three snapshots, two of which were the images of their diamond wedding bands. Singer Tye Tribbett played on the background as the slides changed. 
The third snapshot saw Williams and Jackson posing together in black ensembles. Williams looked classy in a black dress with a silver dress clip. 
Meanwhile, Jackson looked dapper in a black tuxedo as he beamed for the camera. Expressing her love for her husband in the caption, Williams wrote:
"Happy 11th Anniversary, Babe! I can't believe it's been 11 years already! I love you!"
THEIR MARRIAGE
Williams and Jackson are doting parents to their children, Hannah Belle and John Ervin. The couple first met through a mutual friend in 2007 and waited for two years before tying the knot.
Jackson still believes that marrying her was the best decision of his life. 
Jackson, who is a former military reservist, put a ring on it at Ebenezer AME Church in Ft. Washington, Maryland.  The black and white themed ceremony was attended by 300 guests including Telma Hopkins of "Family Matters."
Jackson, who is the President and CEO of the IT firm "Y-Tech," was born in Seoul, South Korea. His father, a military man, and his mother worked menial jobs to make ends meet. 
FAMILY FIRST
Jackson had no idea how hard his parents worked to fulfill their basic needs. In fact, he only found out that they cleaned restrooms and government buildings when he was growing up. 
Later on, Jackson joined the army and completed his university studies after his service. After marrying Williams and welcoming children with her, he asked her to put her career on hold so that she could focus on family. Jackson still believes that marrying her was the best decision of his life.