Erica Mena Poses in a Blue Two-Piece & Looks Unforgettable in a Blonde Wig & Cool Makeup
Erica Mena recently shared a photo of herself looking incredibly gorgeous in a matching blue outfit and a blonde hairstyle that gave her an edgier look.
Erica Mena shared a new look with fans over the weekend and the reality star looked nothing but beautiful. Taking to Instagram, Mena posted a photo of herself rocking a two-piece that consisted of a blue long-sleeved top and a matching maxi skirt.
The gorgeous top stopped just above her waist, highlighting her toned midriff. With the clothing perfectly accentuating her upper torso, it showed off her sexy cleavage.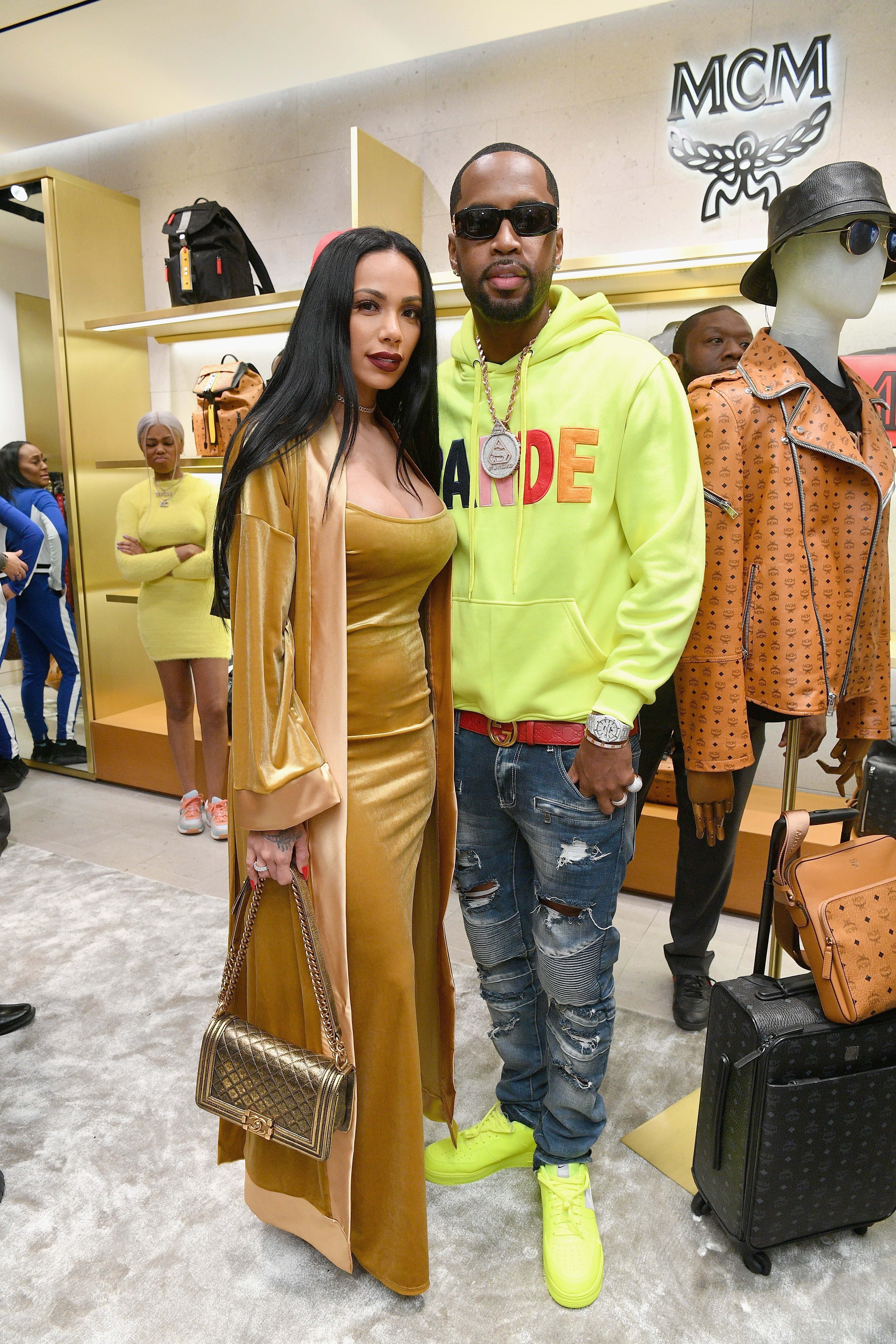 Mena topped off the look with a shoulder-length platinum blond hairstyle that gave her an edgier presence. She also sported bold makeup that included shimmery green eyeshadow and nude matte lips.
With her eyes closed and one leg slightly raised, Mena stylishly posed for the photo while the sun served as the perfect filter. In her caption, she wrote:
"Now I just sit with people who are at peace and paid. ✨A real Spiritual Gangsta✨."
Shortly after sharing the post, fans and followers took to the comments section where they could barely stop gushing over the reality star's sultry look. Several others also showed love for the post by clicking the like button. Thus far, it has garnered over sixty thousand likes.
In another post, Mena gave fans a glimpse into one of her glam sessions when she shared a clip of herself getting her makeup done.
In November 2019, Mena rocked a beautiful rose-colored gown for a lavish baby shower.
In the video, Mena's gorgeous makeup featured gold eyeshadow, dramatic eyeliner, and glossy nude lips. Captioning it, she wrote:
"Yesterday and all it's feels✨ Glam Team Was On A ?. "
Amid the COVID-19 pandemic, Mena has kept her fans entertained by constantly sharing stunning and sexy photos of herself on social media. In July, she posted her photo dressed in a shiny top and white swimsuit, which showed off her curvy and fit figure.
While adding a caption, Mena implied that being a married woman would not stop her from sharing sultry images with her fans.
Last October, Mena tied the knot with her beau, rapper Safaree Samuels. This came only a few days after the couple announced their first pregnancy. Later that month, Samuels was seen doing daddy duties when he stopped at a baby store to buy a cute outfit for his little one.
By Halloween, the expectant parents brought the heat when they both recreated Kim Kardashian and Kanye West's 2013 Met Gala looks for an iconic maternity costume. Undoubtedly, the couple nailed the look and even got approval from Kardashian who admitted that they pulled off the costume
In November 2019, Mena rocked a beautiful rose-colored gown for a lavish baby shower in celebration of their baby's arrival.
From the sexy thigh-high slit to a sleeve adorned in Swarovski crystals and white water pearls, Mena's dress was nothing short of stunning.
Pregnant or not, Mena has proven that her fashion game is always top-notch, and without a doubt, fans could never get tired of seeing her stunning looks.